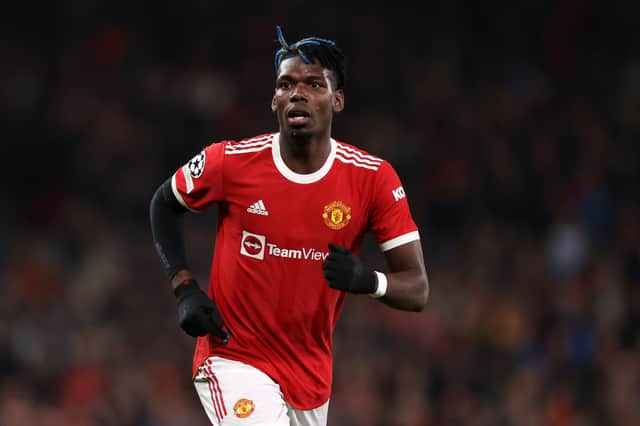 Paul Pogba is to return to Manchester from international duty, having sustained a thigh injury in training with France on Monday.
The 28-year-old was pulled from the squad following the muscle injury so he could return to his club for treatment.
On Wednesday, he posted a video message to social media, thanking fans for their support and pledging to be back soon.
However, the midfielder is also serving out a three-match suspension following his red card in United's drubbing against Liverpool on 24 October.
That means Pogba would be ruled out of United's next fixture against Watford on 20 November, but is eligible to play for the club in the Champions League against Villarreal on 23 November and Chelsea on 28 November, if he is fit enough to be in the running.
In the new Twitter video, Pogba said: "Guys, thank you again for the support, all love, God bless you all and I am going to be back soon. Don't lose faith or the positive vibe, everything happens for a reason."
Last month, Pogba also took to social media to rubbish reports that he had blanked United boss Ole Gunnar Solskjaer following the defeat to Liverpool.