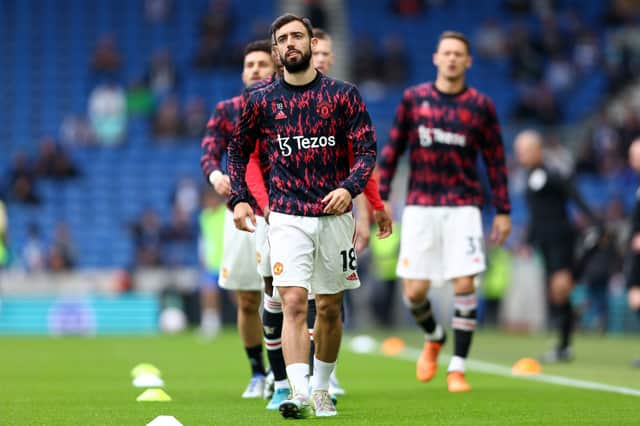 Manchester United have just one more game left in 2021/22, a season which all those associated with the club would like to quickly forget.
The Red Devils face Crystal Palace in the final game of the campaign and may have to win in order to secure a Europa League spot ahead of a place in the Europa Conference League.
A loss against the Eagles, coupled with West Ham United picking up three points from their final two games, would likely see David Moyes's side move into sixth and play in the Europa League League next season, at the Red Devils' expense.
But three points at Selhurst Park in Ralf Rangnick's final match as United boss will probably be enough to ensure they play in Europe's second club competition next term.
When do Manchester United next play?
The Red Devils play Palace on Sunday 22 May at 4pm. It is one of 10 fixtures taking place at the same time, with every Premier League side involved.
As well as deciding who plays in the Europa League and Europa Conference League, the final match of the season might see the title, Champions League places and relegation spots finalised.
Why are Manchester United not playing this weekend?
United don't play this weekend due to the FA Cup final. Rangnick's men were originally supposed to play Chelsea over 14/15 May, but the Blues' participation at Wembley meant the match had to be rescheduled.
The FA Cup final being staged on Saturday means no Premier League matches will be played on that day, with seven moved to Sunday and one on Monday.
Liverpool, who face Chelsea again at Wembley this weekend, play their penultimate league match of the season on Tuesday. After that game, all 20 teams will have played 37 games before the final round of fixtures.