Manchester United legend Roy Keane wants his former club to take a more bold approach as they look to name their next permanent manager.
Interim manager Ralf Rangnick has been in charge since the Reds parted company with Keane's former team-mate Ole Gunnar Solskjaer in November.
The former Hoffenheim and RB Leipzig boss is expected to have a say in who should succeed him on a permanent basis before taking up a consultancy role at Old Trafford.
Keane reflected on several recent managerial changes at Old Trafford and believes his former club have refused to 'prise a top manager away from a club'.
Citing the appointments of the likes of David Moyes, Louis van Gaal and Jose Mourinho, the former Reds captain wants the club to change their approach during their latest managerial search.
Speaking at a recent event with The Overlap Live, Keane said: "If you look at United in the last few years, David Moyes' contract was up at Everton.
"Louis van Gaal was available and didn't cost any compensation. Jose Mourinho was available. Ole Gunnar Solskjaer was pretty straightforward. It's as if (United) won't go to prise a top manager away from a club.
"People say, 'well, he's already tied up with a club'. But if you really want a manager, the same as you want a player, you go and get him.
"You go and get the manager you think is the right manager for your club. None of this, 'he's not available for two years'.
"If he's the right manager for Man United, go and get him. Pay the money, whatever it takes because you pay fortunes for players."
Several high-profile managers have been linked with the vacancy at Old Trafford.
Ajax boss Erik ten Hag and PSG manager Mauricio Pochettino have been linked and the same can be said of Brighton's Graham Potter and Southampton's Ralph Hasenhuttl.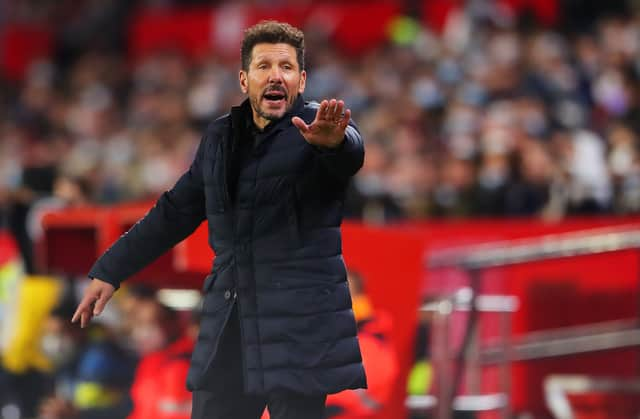 But Keane has highlighted Atletico Madrid manager Diego Simeone as 'the big personality' the Reds need to get them challenging for major honours once again.
"He's the right kind of character," explained Keane. "He's having a difficult spell with Atletico. His race has maybe run with them. Simeone, go and get him, he's a big character. He's done great things. He's a great character, a big personality.
"He doesn't mess around with players. Maybe someone like him coming into the club could work. He's done great things. Big character, big personality, doesn't mess around with players. Go and get Simeone."