It may have just been a few seconds, but Scott McTominay's brief pause spoke volumes.
The Manchester United midfielder was one of the few who came away from the Manchester derby with any credit whatsoever.
David De Gea bailed his side out again with several good saves, Jadon Sancho produced one real moment of quality in the first half and, while never always succeeding, Anthony Elanga at least attempted some cutting dribbles at the Etihad.
But they were very much the exception to the rule as United's second-half performance in the 4-1 loss to Manchester City again highlights the glaring flaws in this group of expensively assembled stars.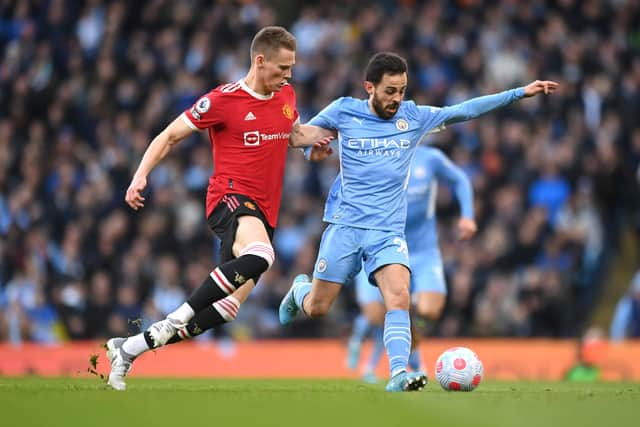 United fans pine for the days of that win-at-all-cost mentality which was habitually on show at Old Trafford, not the self-interest now delivered every week from a squad who then offer up meek and false excuses on social media.
But when asked in Sunday's post-match press conference if he had players who were willing to fight for the team, Ralf Rangnick immediately responded: "Yes," before moving onto another question.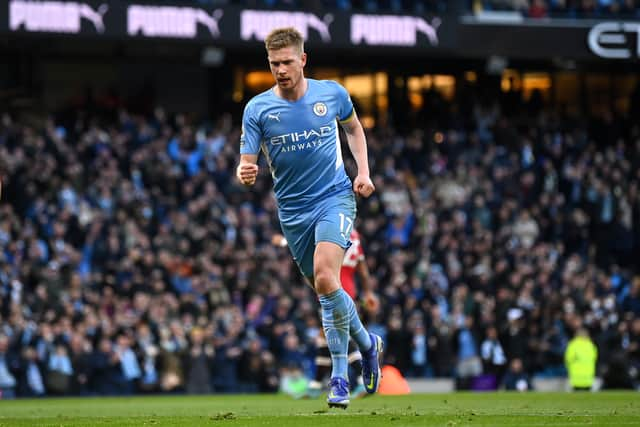 In contrast, McTominay's reply gave a more measured view of how those at the club really feel.
No defending the indefensible
The 25-year-old was among the few chosen by the club's comms department to answer post-match questions after another traumatic day for United.
"I'm just here to keep everyone together," explained a player who gives his all for the team, is selfless and was evidently hurt by Sunday's result. There are others for whom that just simply isn't the case.
It would be erroneous to claim McTominay impressed at the Etihad, or even played well, but there's no shirking of responsibility from a youth graduate who has quickly become one of the team's most-reliable performers.
Facing the Sky Sports cameras on Sunday, the Scotland international was asked whether his team-mates had 'given up', and there was no categorical denial of those claims, no clamour to immediately defend those who have so often been disappointments this season.
Instead, McTominay paused, gave himself a second of composure to form a response, and replied: "From my point of view, on the pitch it's difficult to see what's going on around you.
"But yeah, if that's what people are saying, then so be it; they're all entitled to their own opinion. It's incredibly disappointing if people think that. I'll have to watch it back and see body language.
"But for myself, it hurts. It's not easy and if you give a team like that all the time in the world in the second half, you're going to get punished, it's as simple as that."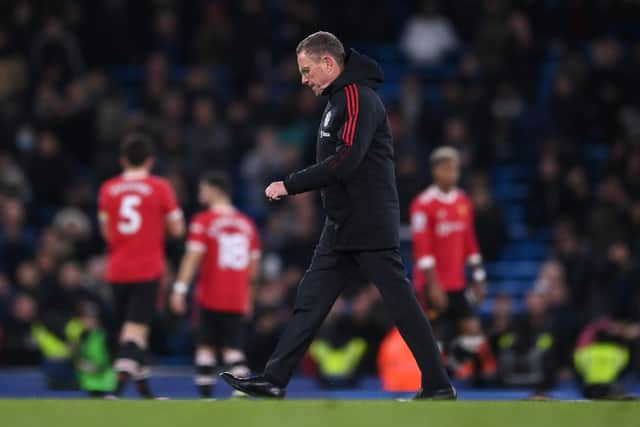 It's an answer, where what wasn't said was of more interest than the words actually used. That McTominay failed to deny the suggestions his team-mates threw in the towel is damning, and he's the third player this season after David De Gea and Luke Shaw to deliver a thinly veiled dig at the club and playing personnel in a post-match interview.
"It comes down to individuals, to concentration, to how we deal with the expectation of playing for Man United," the Red Devils No.39 added, when asked why the team had been so hapless on Sunday. "We can't continue like that."
Where the game was lost
"From my point of view, we gave the ball away too much in the second half," McTominay continued. "Pretty much every time we gave it away they were keeping it for 15/20 passes and then we found it difficult to get the ball back, it's as simple as that.
"In the first half we created good angles, we moved the ball well and had numerous chances. If you don't put them away against Man City, you get punished. For us, the most important thing is how sloppy we were in the second half and that's been spoken about in the dressing room.
"You come to a place like this, you're still in the game at 2-1, you can't give the ball away that easy. When you do that they keep the ball for ages and it feels like a while until you get the ball back. By that time, you give another transition away and it's difficult.
"The third goal killed us and it's such a soft goal for us to concede," McTominay added. "We know that and it comes down to fine details like that, which are killing us at the minute.
"We get ourselves into so many good opportunities to sustain pressure around their box and we don't do it.
"It's always the killer pass or something fancy. Man City sometimes play simple football: play, touch, pass and move the ball and keep it in their half. We just don't do that."