Manchester United CEO Richard Arnold made headlines over the weekend when he met with a group of disgruntled fans at a pub near his home.
The 51-year-old had a candid conversation with those supporters and videos of the face-to face chat, which were secretly recorded, have subsequently been published on social media.
But what actually happened, what was said by Arnold and how have United responded?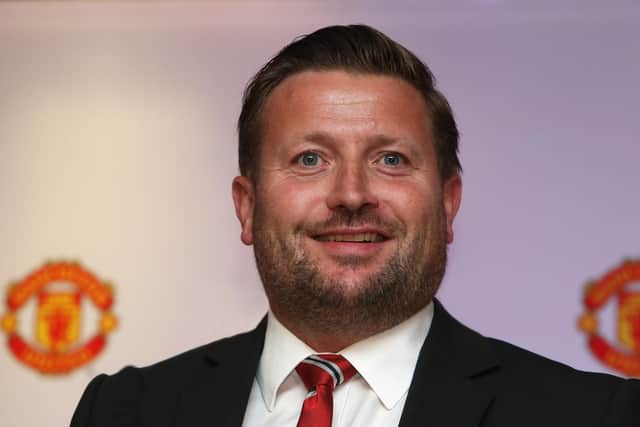 What happened?
A group of fans had planned to stage a protest outside Arnold's home on Saturday afternoon, following on from similar incidents at the end of the 2021/22 season.
Arnold got wind of the planned protest, reportedly from the local pub landlord, and went down to speak to fans who were meeting at the bar.
The United CEO bought drinks for those in attendance and had an open chat with them, pulling no punches on several significant issues surrounding the club. After the face-to-face chat, the planned protest was cancelled.
What did Man Utd say?
In response to the incident, United released a statement which said: "Richard heard that a group of fans had gathered in a pub near his house.
"He went to meet them, bought them all a drink, listened to their views, and explained what the club is doing to deliver success on the pitch, improve the stadium, and strengthen engagement with fans."
What did Arnold say?
Arnold discussed a range of different topics, everything from a potential transfer for Frenkie De Jong, to protests, the Glazer ownership and plans for a new stadium.
He told fans that money was "not a consideration" regarding recruitment, before admitting De Jong is indeed a target.
"For this summer, the money the manager [Erik ten Hag] and director of football [John Murtough] wants is there - and this is the bit where, what's my job as CEO? I make sure John does his job on football. Get some f***ing players in. Money's there, ok? Get on with it, John," said Arnold on the video, shared on social media.
"Money is not a consideration on who we want. The manager wants him [De Jong] and they have actually done the work. He's a great player.
"Is it 100 or 200 [million]? I don't know. Get who you f***ing want. Do you want me buying the players? Does that not ring a bell?"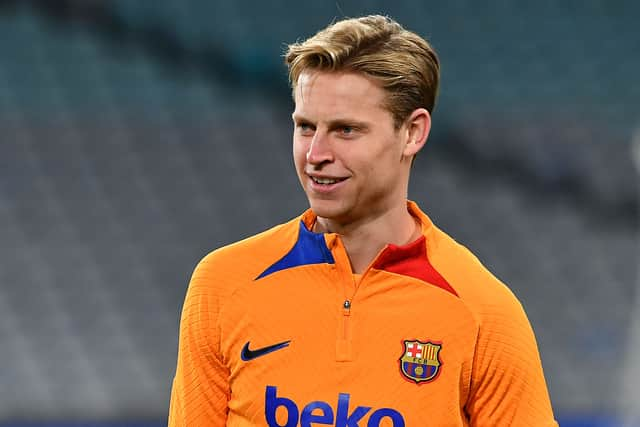 Continuing on United's previous transfer record, the United chief said: "We spent a billion pounds on players, we spent more than anyone in Europe. I'm not thrilled where we are.
"What's happened is we've burnt through cash. I don't think we've done well with the money we've spent historically.
"For this summer, the money that the manager and the director of football want is there. For the future, for investing in a new stadium and that sort of stuff, to do a latest and greatest £250million training ground, we've got to do something, we've got to get investors in.
"I need that to do what I want for the club. I've got to have more cash than we have now because no club in the world has the money to do a new stadium without getting it from somewhere, no one generates that. You either borrow it or someone invests it."
Glazers won't be swayed
Arnold added last season had been 'horrible', that many of the players' confidence had 'gone', while claiming he had no issue with fans protesting against him or the club's owners.
However, Arnold implied he doubts the Glazers will be swayed by any unrest from supporters.
"You might not like our current owners, I can't help that," he admitted. "But if you want someone else to come in they will see that the fans love the team and that is positive.
"But last year was a f***ing nightmare. There was hate at every game. You know what it was like in 2005, the pressure put on the owners not to buy the club.
"They bought the club anyway. If you want to think about them that way, they're hard rock hard. [To say they] don't care is the wrong word - they're not frightened of people."