Ralf Rangnick has admitted he is unsure whether Jesse Lingard will still be a Manchester United player by the end of January, with Newcastle United linked with a move for the 29-year-old.
On Friday morning, the Daily Mail claimed the Magpies were optimistic about their chances of sorting a deal for Lingard this month, and had returned to United with a second loan offer after their initial bid was rejected.
Lingard, who impressed during his loan spell at West Ham United last season, has struggled for game time since returning to Old Trafford and has only started two games all campaign, none of which have come in the league.
Ahead of Hammers' trip to Manchester for Saturday's Premier League game, Rangnick was asked about the future of the club's No.14.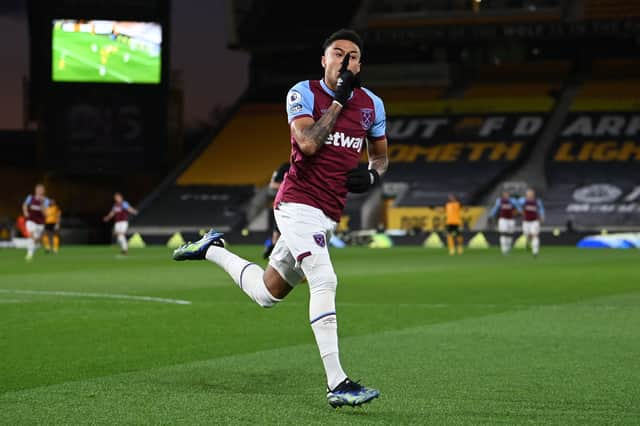 "With regards to Jesse, it's the same as quite a few other players," said the German in his pre-match press conference. "He's a really good player, you see that in every training session. For me, it's normal that other clubs, like Newcastle, showed interest in him, but I am not the one dealing with that.
"I know there might be interest from some other clubs but if you ask me now what will happen in the next 10 days I cannot answer that question, I'm afraid."
Asked again about Lingard's future in a follow-up question, Rangnick responded: "As I said, the question is what does the player want? What kind of other options does he have? Does he have the chance to get more game-time?
"Those are all questions I cannot answer for him or for other players, this is something that has to be done by the players and the agents, themselves.
"What I can say is he's a very good player, a technical player, of course he can play in many Premier League clubs on a regular basis. Here, at Manchester United, it's not so easy, we have other players who can also play in that position and we cannot change from one game to the other on five or six positions.
"I know his contract is expiring in the summer, the question is what does he want to do? Does he want to get more game time from now on? Then I think it's quite legitimate to speak and think about other options.
"But I wouldn't be unhappy if he stayed until the rest of the season because I know he is a player who can always play even if we need to play him from the start, I know what kind of level I'll get from him."