The Red Devils, who lost both of their opening games of the season to Brentford and Brighton & Hove Albion, have failed to beat Liverpool in their last eight attempts in the league.
United's poor start to the campaign along with their lack of transfer business this summer has led to supporters ramping up their attempts for current owners the Glazers to sell the club.
Some of the Red Devils faithful have now planned a protest against the ownership of the team, with this expected to be held before Monday's game, while the club will present new signing Casemiro at the Theatre of Dreams before kick-off.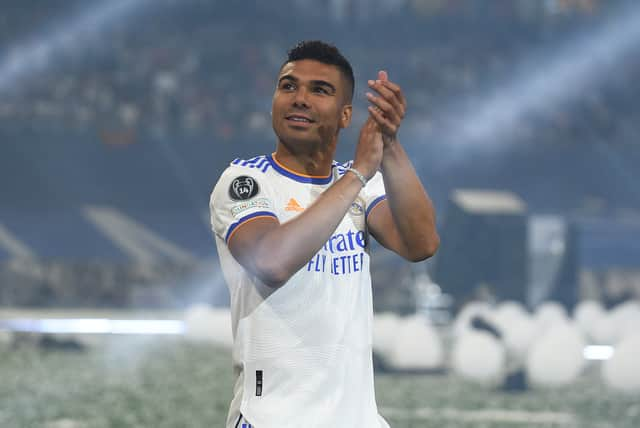 Fans of United have also taken to social media in order to express their displeasure with the Glazers and protesters want those in attendance to leave Old Trafford during the fixture.
The 1958, one of many Red Devils supporters' groups, sent a strong message towards the Glazers ahead of the planned protests on Monday.
They posted the following message on their website: "We have our voices and we will not be silenced by attempts from our owners and the club to quash the feelings and passion of the common fan.
"They are in the wrong, they are ruining the history, traditions and culture of our great club and the 58 will not standby and watch our club rot away any longer.
"The 1958 will always consider what's in the best interest of our fanbase and club. Nothing else matters other than restoring right and proper ownership. To focus purely on football success and upholding the standards and traditions of our great club.
"Unite with us and stand with us on Monday to demonstrate this is not acceptable any longer. We expect massive numbers to turnout.
"Help us to save our club before we don't have a club to save.
"Our future is our only motivation. Nothing else matters."
The group has also urged anyone marching alongside them to "keep it legal" and "peaceful". A previous game between the two sides in May 2021 had to be postponed owing to disruption from a protest.
Why are the protests taking place before Man Utd vs Liverpool?
The protests will take place due to United's fans displeasure with their current owners the Glazers, they say. A lack of investment in the squad and club's facilities, as well as several other key factors, have led to the supporters planning the movement.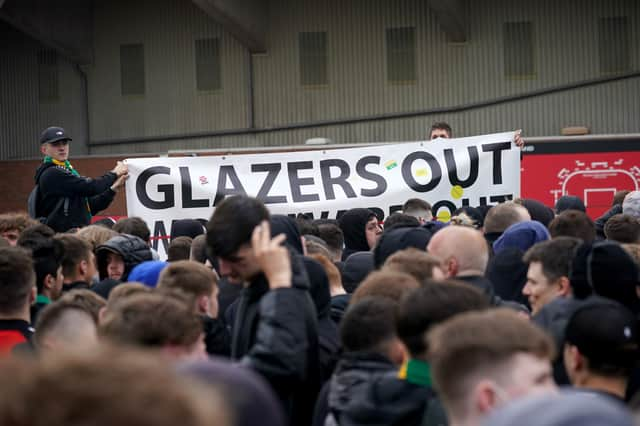 What is the aim of the protests?
The ultimate aim of the protests by United supporters is to force the Glazers to sell the club and bring in owners they believe will invest in the team as a whole,and restore the club as a dominant force in domestic and European football again.
When will the protests take place?
The protests are expected to begin outside and around Old Trafford prior to kick-off, with a march setting off from a nearby pub.