Former Manchester United attacker Memphis Depay and Chelsea forward Christian Pulisic were amongst a host of players offered to the Red Devils during one 'crazy' week in August, according to Italian journalist Fabrizio Romano.
The transfer guru was speaking on his Youtube channel and named some of the players he understands the club to have considered, saying that they were "offered more than 15" between August 15 and August 21.
Here are the players named by the football insider that United were reportedly offered:
Depay, Pulisic and more 'offered' to Man Utd in 'crazy week'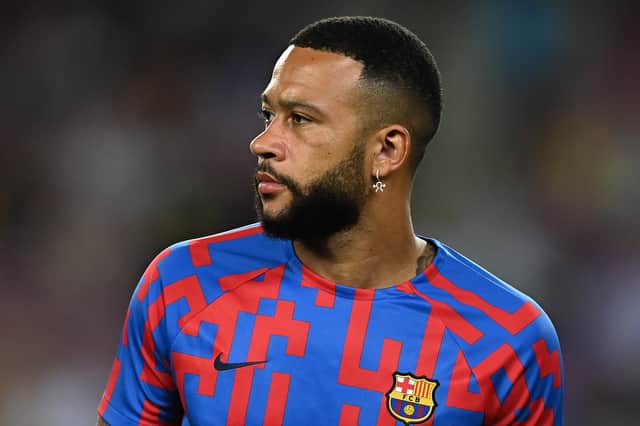 Romano named many of the players he understood to have been offered to United and also explained how the situations came about and why some of the deals were not completed.
The "crazy" week came about after the Red Devils failed to complete deals for Adrian Rabiot and Marko Arnautovic.
Romano said: "It was the week between August 15 and August 21, a really crazy week for Manchester United.
"The week before Manchester United started negotiations for two players in a really difficult moment for their market because Antony was not available and they had issues in many negotiations.
"That week they submitted two proposals, one for Adrian Rabiot - official bid accepted by Juventus of €18 million plus add ons, the other for Marko Arnautovic.
"The first one was rejected by Bologna but Manchester United were preparing a second proposal.
"Two deals absolutely on for Manchester United but, during the following week, that crazy week, Rabiot turns down Manchester United because of the salary and Manchester United say no to Rabiot because of the salary request.
"The Marko Arnautovic deal collapsed because the fans were absolutely crazy about that story."
He continued: "What happens? More than 15 players were offered to Manchester United that week, I can mention some of them.
"Memphis Depay on a free transfer, Moises Caicedo was a player considered briefly as Rabiot was no longer joining.
"Leandro Paredeswas discussed between Manchester United and PSG but Manchester United decided to go for something different and Paredes agreed personal terms with Juventus.
"Weston McKennie, another player offered to Manchester United but they were interested in different kinds of players for the midfield.
"In other positions, for the winger as the Antony deal was still on standby, Ferreira Carrasco was offered on a permanent deal but not on loan and Christian Pulisic was discussed by Manchester United and Chelsea but in that case United tried for a loan and Chelsea had no intention to accept a loan deal."
You can watch the full video on Fabrizio Romano's Youtbue channel but here is every player the Italian journalist says the club were 'offered' during this 'crazy' week, including in the right back position:
Memphis Depay
Moises Caicedo
Leandro Paredes
Weston McKennie
Yannick (Ferreira) Carrasco
Christian Pulisic
Hirving Lozano
Thomas Meunier