The Red Devils endured their most disappointing Premier League season ever in 2021/22, finishing sixth and ending with back-to-back losses against Brighton and Crystal Palace.
However, there's a different feel around the club since Erik ten Hag took charge, with the Dutchman bringing new ideas and a sense of discipline which has been lacking over recent years.
He's also enhanced the team with three arrivals, although concerns remain that the squad is lacking ahead of the new campaign.
The Cristiano Ronaldo transfer saga has also cast an unwanted shadow over the club in the build-up to Sunday's opener, while there is a real threat United's long-standing issues could remerge this season.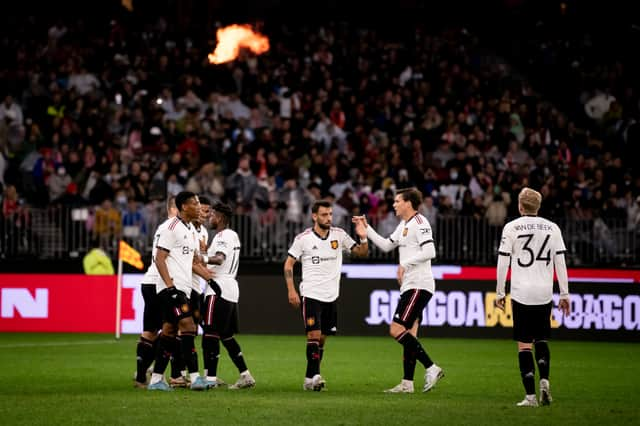 But how will things pan out for Ten Hag and Co over the next nine months? Here's our big United season preview…
Pre-season preparations
United started excellently in pre-season, beating Liverpool, Melbourne Victory and Crystal Palace and netting 11 goals across the three games.
However, results and performances dipped at that stage, with draws against Aston Villa and Rayo Vallecano sandwiched between a 1-0 loss to Atletico Madrid in Oslo.
But overall, it was a largely positive pre-season, with Ten Hag stamping his mark on the club immediately. There was a noticeable response from the players, who appear to have taken well to his methods, while there was more pressing and fluidity in the displays compared to the end of last season.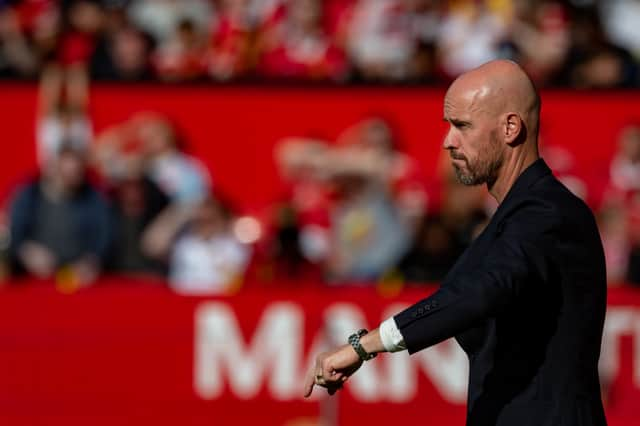 Transfer latest
United have added Tyrell Malacia, Christian Eriksen and Lisandro Martinez to their ranks, although more arrivals are expected.
In terms of outgoings, Lee Grant, Nemanja Matic, Paul Pogba, Jesse Lingard, Juan Mata and Edinson Cavani all departed this summer with their respective contracts expiring.
Dean Henderson has also left on loan, joining Nottingham Forest, while Andreas Pereira moved to Premier League new boys Fulham.
As for further outgoings, Cristiano Ronaldo continues to be linked with a move away, although finding a potential buyer for the 37-year-old is proving tough for the player's representatives.
United would be willing to allow Aaron Wan-Bissaka, Phil Jones, Eric Bailly and Alex Telles to leave, with the latter being strongly linked with a move to Sevilla.
Reasons for optimism
There's no denying Ten Hag has shifted the mood that surrounded the Red Devils at the end of the 2021/22 campaign, and has gained popularity with supporters already.
At spells in pre-season the Red Devils also looked to be slick, dynamic and well drilled, with Ten Hag's tactical demands only set to become more ingrained over the season.
The signings of Martinez and Eriksen have improved the team, while two or three new arrivals could leave this squad looking strong. There's also a growing view that Ronaldo is unlikely to start as Ten Hag's first-choice striker, something which could improve the side's balance.
Reasons for concern
While Ronaldo's potential absence from the team could be seen as a positive, the circus surrounding his status and future at the club is an unwanted problem for the new United manager.
Meanwhile, the current squad isn't radically different from that which ended last season, and there are still major weaknesses which need to be addressed.
Twelve months ago, the Glazers managed to appease fans in the short-term with the signing of Ronaldo, but the vociferous fan protests that ended last campaign are expected to continue into the Ten Hag era.
For all the positivity this summer, while the club's owners remain in control, there's always the expectation that United will repeat the same mistakes that have constrained them since Sir Alex Ferguson's departure.
Our prediction - where will Man Utd finish?
Things have to be better this season, following the disaster that unholded last term.
Assuming United get a few more signings across the line, which does seem likely, the club should be in a position to challenge for a top-four spot, although competing with the likes of Manchester City and Liverpool will be beyond their reach.
Beating Chelsea, Arsenal and Tottenham Hotspur for a Champions League place remains a tough task, especially with the North London pair strengthening in the summer.
It's for that reason we're tipping United to just miss out, although it should be a much closer affair than last season, with Ten Hag already impressing after less than two months in charge.