The Red Devils have failed to seriously compete at the elite end of English football since Sir Alex Ferguson's departure in 2013, and there's been a sense for a long time that serious change was needed at boardroom level in order for United to be a real force once again.
But for all the questions and scathing remarks made in the media and by fans about the club hierarchy, there has been an understanding at United that things have to be altered, and they are.
In many ways, the botched European Super League proposal was the first domino to fall, and the make-up of the club away from the pitch has drastically changed since April 2021.
Ed Woodward announced he would depart in the wake of that fiasco, a decision he made himself, but United viewed it as an opportunity for change. He was ultimately replaced by Richard Arnold as CEO, and unlike his predecessor, the 51-year-old works primarily from Old Trafford rather than United's Mayfair offices.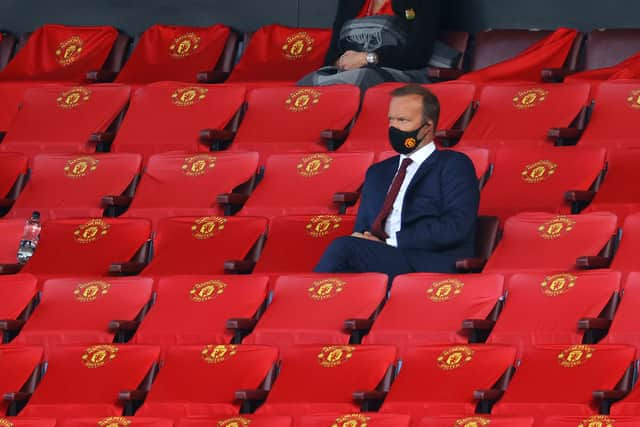 Arnold continues to handle the day-to-day running of operations, but many of the football decisions are made by the Red Devils' football director, John Murtough.
Even hiring for this role shows some level of progression from United, an organisation who remarkably lacked someone to make overarching football-related decisions.
Murtough is now the man tasked with handling the club's recruitment, something previously handled by Woodward and Matt Judge. Erik ten Hag has been working closely with Murtough trying to identify targets and complete transfers and is already heavily engaged despite the first team not meeting for pre-season until the end of June.
ManchesterWorld understands United are also in the process of hiring an administrative management role for the women's team. A final decision is yet to be made on that position, one which ultimately report to Murtough.
Staff changes at United
With the appointment of Ten Hag, Arnold and Murtough, club sources said United had the 'main pillars' in place, although the process of completing structural changes is still ongoing.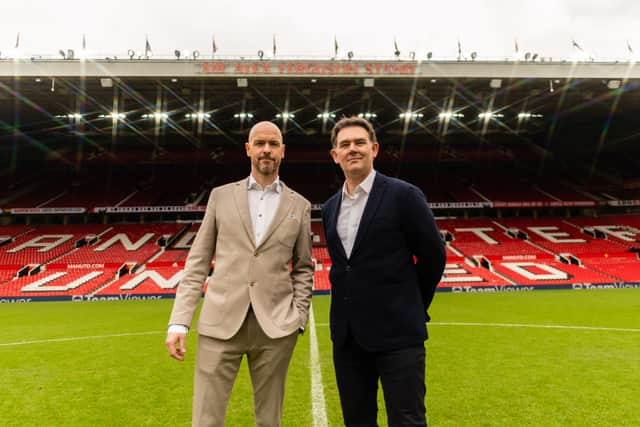 Meanwhile, Patrick Coyle (Chief of Staff) and Hemen Tseayo (Employees Chief Strategy Officer) have left, and Judge is coming to the end of his notice period.
As well as the departures, United recently confirmed the appointment of Andy O'Boyle as Deputy Football Director, essentially no.2 to Murtough.
Former midfielder Darren Fletcher was also appointed as Technical Director last year, although he assisted Ralf Rangnick as a coach last season, a switch that was greatly appreciated internally during a difficult period.
ManchesterWorld understands Fletcher's role will be reviewed heading into the new season, while Eric Ramsay is expected to stay. The highly-rated coach was employed as part of Ole Gunnar Solskjaer's staff last year and focused primarily on set-pieces.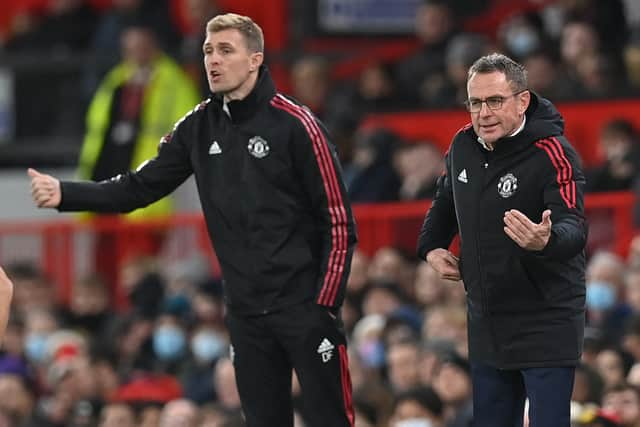 Meanwhile, the club's plans to make future staffing alterations does not include Nick Cox, United's Head of Academy, who remains very well-regarded.
In terms of the new scouting set-up since the departures of Lawlor and Bout, the department has been restructured with senior scouts now reporting to Steve Brown, Head of Scouting Operations. Brown also reports directly to Murtough on potential new recruits.
The changes United have made include more than just personnel, with significant alterations made to their Carrington training ground. Chief among them is the new restaurant which the club felt was key to improving the nutritional aspect of the players' diet.
Still room for improvement?
Not all of United's changes have panned out as expected, however. Ralf Rangnick's managerial tenure initially showed some green shoots of revival before ultimately ending in disappointing circumstances during the final weeks of the season.
His planned consultancy role also never came to fruition, with the 63-year-old departing a week after the end of the 2021/22 campaign.
While his transition to boardroom didn't materialise, Rangnick's spell at Old Trafford did at least show a level of forward planning as well as an evident desire to have more football know-how at boardroom level, two things which have largely been lacking in recent years.
Rangnick's appointment as interim manager was seen as an opportunity to put off making a knee-jerk reaction and allow the club time to carry out a considered recruitment process for a long-term manager.
Yet the power and influence of club employees will always be overshadowed when the owners make decisions. The vehemence and disdain directed towards the Glazer family in the final weeks of the season was toxic, with supporters feeling that promises made following the Super League debacle have not been lived up to.
The assurance of a fan share scheme has still not been fulfilled, while there are questions whether it will in fact give supporters any real say in the running of the club. There also remains fan fury at the continued taking of dividends from the club by the owners.
Despite that, a Fans' Advisory Board has been established in the last year, which has met twice, with Joel Glazer in attendance on both occasions.
While there is no denying United have made wholesale changes across the club, and there has been a continued effort to try and make overarching improvements at all levels, it should never be overlooked that the Glazers will always hold the true balance of power at Old Trafford.