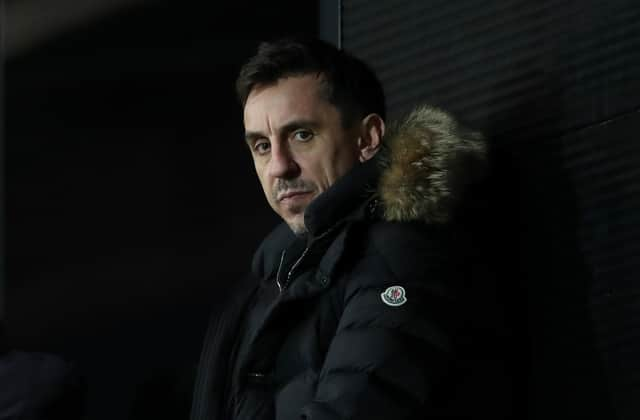 Former Manchester United star Gary Neville says manager Ole Gunnar Solskjær knows he 'has to deliver' his first trophy this season following the signing of Cristiano Ronaldo.
The Red Devils legend says he is confident Ole can manage big personalities like Ronaldo, following speculation how much of the say the superstar signing was having on team decision-making.
But he added the pressure was on the Norwegian to deliver the goods this season as a result.
Neville told BBC 5 Live Breakfast on Wednesday: "(Ole) has dealt with the Paul Pogba situation well over the last 12 months, he has dealt with big personalities before, he seems to have the right temperament for that.
"There is no doubt Ronaldo is a make or break signing for Ole because with Ronaldo in the squad, he has to win.
"You can't have any excuses - you bring one of the best players of all time into your club and you've got Sancho signing, Varane signing- you've now got to deliver and he hasn't won a trophy yet at the club and this season he knows he has to deliver."
Neville also added the football being played in the Premier League was the best he has seen since its inception.
He said: "I am mesmerised by Ronaldo, always. I'm mesmerised by a lot of other things that I am seeing. I can be critical of the Premier League in respect of its governance and the way in which it's approached the Super League. However, the football we are seeing is really special. I've watched the Premier League for 30 years and I've not seen it as good.
"Ronaldo is an unbelievable introduction to this city and to the Premier League."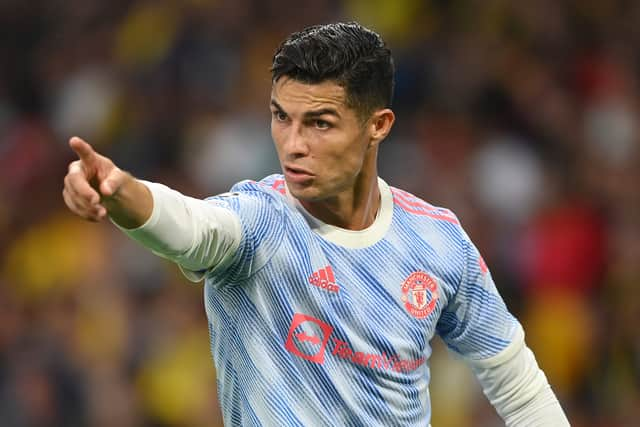 Neville was also outspoken ahead of a shareholders' meeting on Wednesday where Premier League clubs are expected to discuss the failed plans for a breakaway 'Super League' of top European clubs.
He said of the meeting: ""It's too little too late...The Premier League are reacting to a situation where the big six tried to break away a few months ago.
"We've still got clubs in Europe like Juventus, Barcelona and Real Madrid saying that the Super League is going to happen. They are basically trying to keep hold of their own ship.
"The PL is a fantastic product. I am mesmerised by the quality of football this season.
"However we do have a number of owners who are in it for investment or marketing reasons. "The reality is football clubs in this country belong to the community. They (owners) need to work within boundaries and those boundaries in my opinion need to be created by an independent regulator.