Manchester United continue to be linked with a move for Frenkie de Jong ahead of the transfer deadline.
Erik ten Hag worked with the midfielder at Ajax previously, and he appears to be very keen to work with him again.
But striking a deal with Barcelona and the player appear to be tricky tasks, and the Red Devils are not any closer to wrapping up the signing.
Here we run you through the latest.
Differing reports
Reports vary over whether United are actually still trying to sign De Jong.
According to the latest report from The Athletic, the Red Devils have moved on from the Dutchman after completing a deal for Casemiro.
Meanwhile, De Telegraaf, via the Sun, are saying United are lining up one final offer in a bid to land the midfielder.
They claim the Red Devils are sending chiefs to Barcelona for talks in a bid to wrap up a deal before next week's deadline.
Rival interest
There has also been talk of interest in De Jong from elsewhere during this window.
Chelsea are the main club to have been linked with a move, while there is fresh talk of interest from Germany.
According to Jijantes, via Sport, Bayern Munich are eyeing a season-long loan deal with an option to buy, similar to the one that saw Philippe Coutinho join them a couple of years back.
But on that occasion, Bayern did not execute their option to buy Coutinho.
Xavi's stance
Barca boss Xavi Hernandez has spoken about De Jong, admitting there is uncertainty over the player.
He said in late July: "I don't know if he will stay.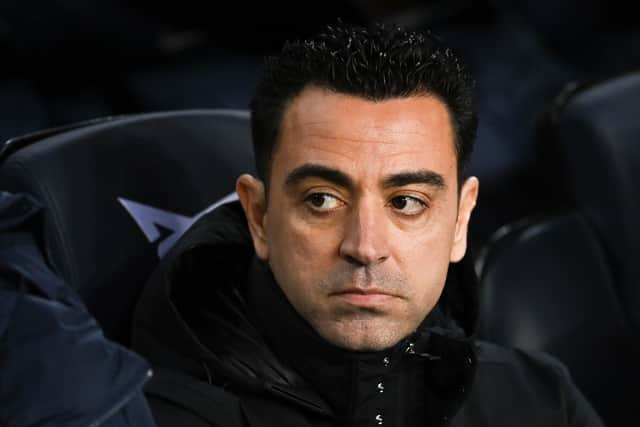 "There's still time and many things could still happen. for now he's part of the team, like everyone who is here.
"That he played at centre-back in some games was not a sign that he's going. I don't need signs on the pitch, I can talk directly to my players."
It's worth noting that since then, De Jong has appeared in both of Barcelona's opening La Liga fixtures, starting one and coming off the bench in the other.