9 things Ole Gunnar Solskjaer got right during Manchester United managerial tenure
The time was right for the Norwegian to be replaced at Old Trafford, but he can still be proud of several achievements from his period at the club.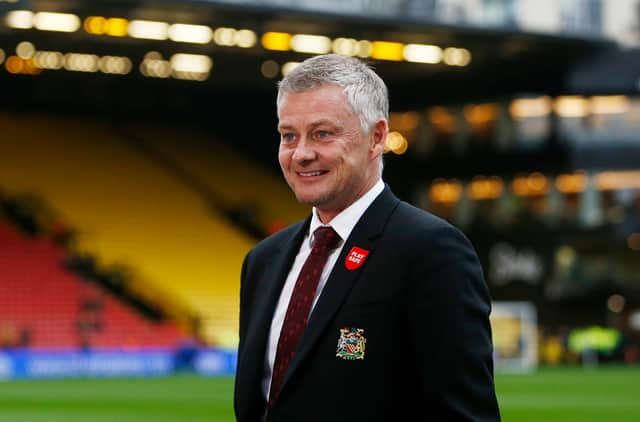 Ole Gunnar Solskjaer's managerial reign at Manchester United will be remembered for an inability to close the gap on rivals Manchester City and Liverpool, and for a lack of tactical acumen.
But that's not to say all aspects of his time at the helm were a failure - far from it, in fact, and Solskjaer should leave with his head held high for several impressive achievements in his nearly three-year stint in charge.
Our reporter Michael Plant has covered the Red Devils from day one of Solskjaer's time in the managerial hotseat, and reflects on what the Norwegian got right at Old Trafford...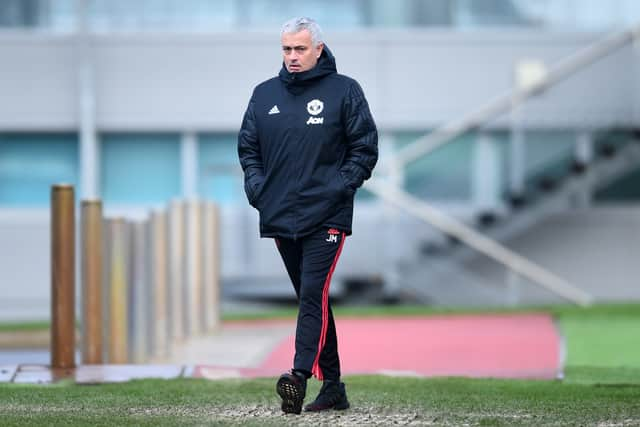 Shifted Mourinho gloom
It's easy to forget how low the morale was at the club in the final weeks of Jose Mourinho's tenure, but Solskjaer shifted the mood immediately and won eight consecutive games in all competitions.
It was actually his best spell as United manager and club staff felt an instant change in mood and atmosphere in the first weeks of the post-Mourinho era.
While that form didn't last, he gave the team a chance at a Champions League spot which had seemed impossible under his Portuguese predecessor.
Promoted youth
Solskjaer handed first-team debuts to Mason Greenwood, Brandon Williams, Dean Henderson, James Garner, Tahith Chong, Teden Mengi and Anthony Elanga among others.
He also pushed academy graduates Marcus Rashford and Scott McTominay onto previously unseen levels, while he brought talents such as Aaron Wan-Bissaka, Donny van de Beek, Jadon Sancho, Facundo Pellistri and Amad to Old Trafford, in line with this youth-orientated approach.
Shifted deadwood
When Solskjaer replaced Mourinho he inherited a squad that was in dire need of an upgrade. The Norwegian managed to move on the likes of Marcos Rojo, Alexis Sanchez and Romelu Lukaku, who simply didn't want to be at the club.
The aging Ashley Young, Antonio Valencia and Marouane Fellaini were also replaced by younger and more talented upgrades.
Improved league positions
Since Sir Alex Ferguson's departure from the club in 2013, only three times have United finished in the top three of the Premier League, with two of those coming in each of Solskjaer's only full seasons in charge.
After finishing sixth in 2018/19 - when he took over midseason from Mourinho - United improved to third and second in the following campaigns.
Last season's points tally of 74 was also the second highest since Ferguson's departure and gave genuine cause for hope ahead of this term.
Impressive cup runs
Intertwined in those improving league positions were several extended cup runs. Solskjaer led United to a quarter-final spot in the Champions League within months, famously dumping Paris Saint-Germain out in the process.
The following season and the Red Devils made it to three cup semi-finals, a stage they also progressed to in the 2020/21 League Cup, before qualifying for the final of the Europa League last May.
Yet for Solskjaer, the inability to turn any of those runs into silverware proved terminal for his managerial spell at Old Trafford.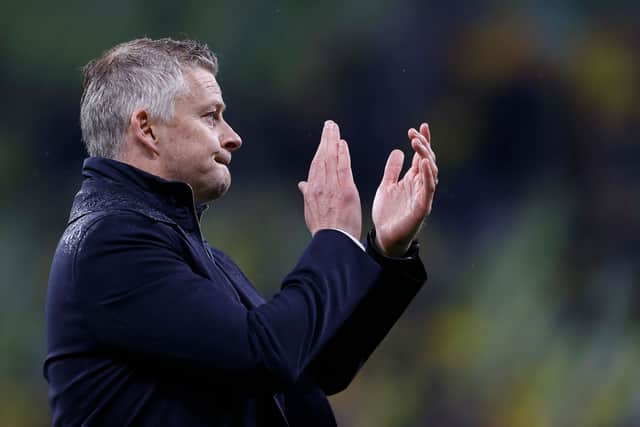 Style of football
Solskjaer made a point of trying to return United to the values instilled by Ferguson, which the Norwegian knows all too well from his playing days.
Among them was a need to play attack-minded football, and while this wasn't always achieved, Solskjaer's style proved much more progressive than that of Mourinho or Louis van Gaal.
The promotion of youth, encouragement for his players to take responsibility and the profligacy of late comebacks all resonated with the Ferguson era.
This, of course, only further endeared Solskjaer to a group of supporters who already adored him, and the 48-year-old always referenced the positive impact of the Old Trafford crowd.
Assembled a great squad
Perhaps the ex-Cardiff City manager's greatest legacy will come in the supremely talented squad that the next United boss will inherit.
It's not just the ability in the Red Devils ranks with the likes of Cristiano Ronaldo, Bruno Fernandes, Raphael Varane, Paul Pogba et al, but the strength in depth that's been amassed at United.
Perhaps that ultimately became a burden which Solskjaer failed to effectively deal with, but he leaves behind a squad with at least two reliable options in every position, and one capable of being deployed in a number of systems.
Record-breaking away run
One achievement which certainly remains in the United history books is the club's 29-unbeaten away league run, which lasted from January 2020 to October 2021.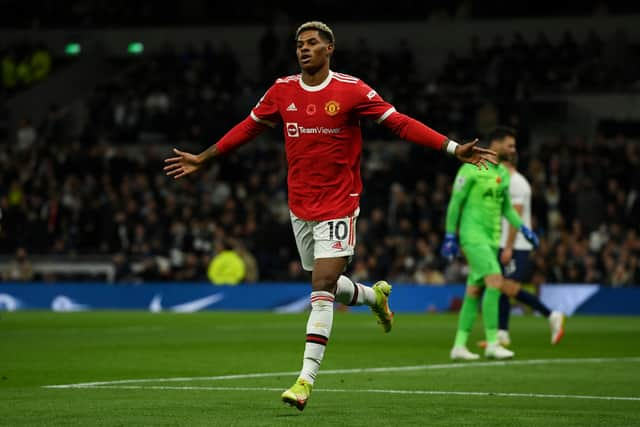 It's a remarkable record and remains the longest run of away league games without losing from a team in English football history.
Solskjaer's Red Devils also equalled the Premier League's biggest winning margin, when they beat Southampton 9-0 in February this year, which also is the club's joint-largest league victory.
Personal conduct
Finally, and perhaps most importantly, Solskjaer should be applauded for how he's carried himself over the past three years, and especially in recent weeks.
While often derided for smiling in the aftermath of defeats, Solskjaer stood in contrast to the irate reactions which numerous Premier League managers deliver to reporters following losses.
Whether it was unwarranted press headlines, social media abuse, or even the odd boo from the United faithful, Solskjaer took it all in his stride and continued in a defiantly upbeat manner.
That he requested to do a farewell interview with club media is testament to his character in a moment of undoubted pain for the United legend, let alone finding the grace to thank the club, wish them well and state how he'll continue his support for the Red Devils.
Unquestionably, the Premier League has seen greater managers than Solskjaer, but whether there has ever been a more amiable and principled coach than the Norwegian is debatable.