Ole Gunnar Solskjaer: 7 reasons Manchester United decided to sack the much-loved manager
While the decision may have seemed like a long time coming, the reasons behind it are more complicated than perhaps most realise.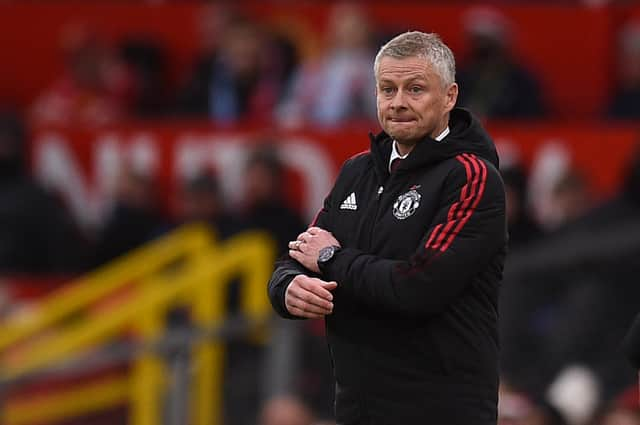 Like avoiding a dentist appointment, this has felt like an exercise in stalling the inevitable, and there must be senior figures at Old Trafford who wish they had come to this decision sooner and avoided the additional pain and embarrassment that ensued.
But where exactly did it go wrong for Solskjaer, and why did his position become untenable?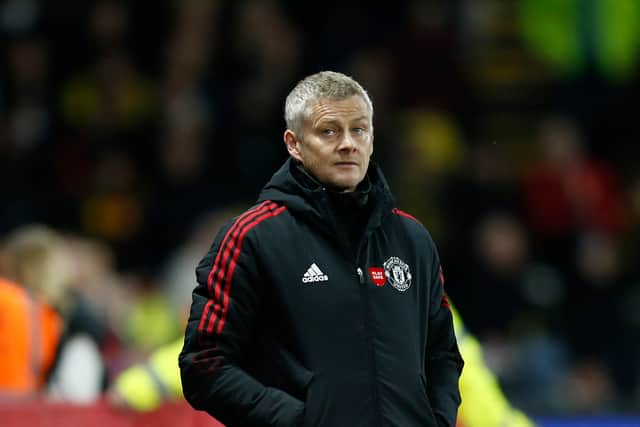 Recent results
Let's state the obvious, results have simply not been good enough of late. The 4-1 defeat at the hands of Watford was the final straw, but for many the damage had been inflicted with the humiliating home losses to Manchester City and Liverpool in recent weeks.
Then there was the 4-2 thrashing from Leicester City, the defeat to Aston Villa, losing away to Young Boys and crashing out of the League Cup.
This had gone on too long - to allow it to get to this stage is a damning indictment of how inept this United board are.
The Red Devils will begin the post-Solskjaer era 12 points off top and closer to the relegation zone than they are to leaders Chelsea. They're also six points off the top four at present.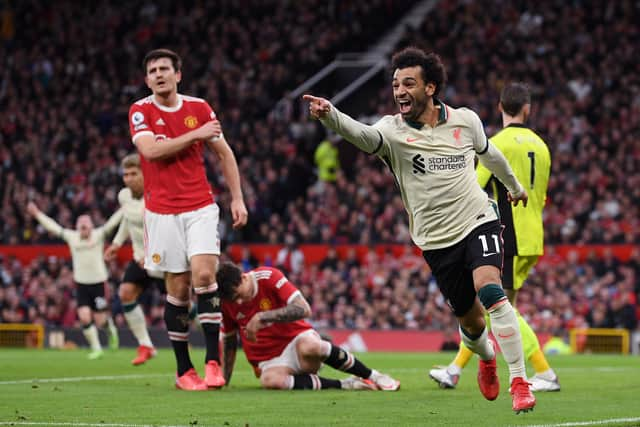 Form this campaign
It's easy to overlook that much of the early-season narrative surrounding Solskjaer and United had been about how the club were playing poorly but still producing vital results.
Cristiano Ronaldo was bailing the team out and there was a sense that performances would either materialise or their luck would soon run out.
It was the latter which transpired and the showings against Liverpool, City and Watford are among the worst in recent United memory.
The Red Devils have played 17 games in all competitions this season, and in truth only two - the wins over Leeds United and Tottenham Hotspur - have been solid 90-minute displays.
When performances are poor but positive results are still in plentiful supply, there's no immediate need for concern, but those last-minute Cristiano Ronaldo strikes have dried up and with that so have the much-needed wins.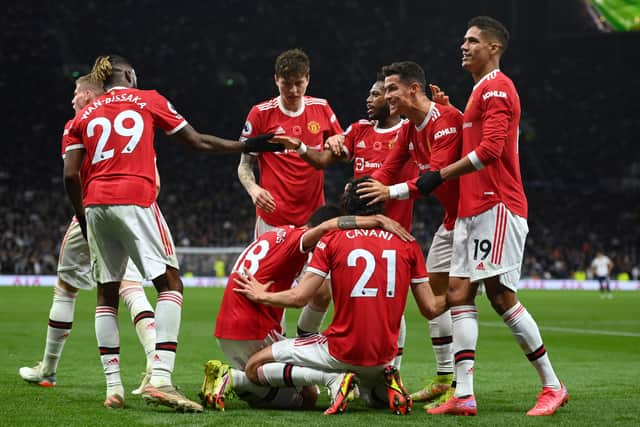 Summer signings
Speaking of Ronaldo, Solskjaer must reflect on whether the forward's romantic summer transfer was actually the inspired acquisition so many thought it would be.
United have altered tactics which had been developed for years in order to accommodate Ronaldo, while his aura has only increased the levels of expectation at the club, as did the arrivals of Raphael Varane and Jadon Sancho.
Ronaldo's signing also raised serious concerns about the club's recruitment strategy. Why exactly did they move for a 36-year-old immobile forward when Edinson Cavani extended his contract last summer?
In addition, the club are in desperate need of a midfielder given the deficiencies of Fred and Co in the centre of park.
The summer transfers also bolstered an already impressive squad and led to the sense that if Solskjaer couldn't succeed with this group, there had to be serious questions asked about his suitability for the role.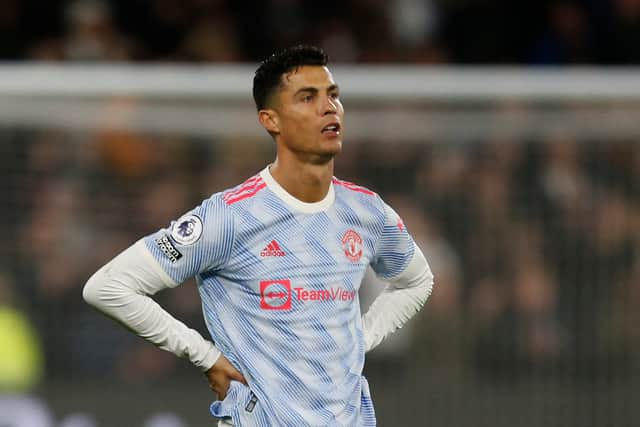 Fan sentiment
Few managers last long once they've lost the support of match-going fans, and Solskjaer certainly had by the end of his reign.
He never endured the toxic sentiment his predecessor Jose Mourinho received in the latter stages of his time at Old Trafford, but boos greeted the defeats to City and Liverpool, as was a post-match apology from Solskjaer at Vicarage Road.
It should never have got to that stage, but Solskjaer will no doubt be thankful it didn't get any worse.
For their part, the majority of United's hardcore fans are genuinely devastated things didn't work out for a bona fide club legend, while the vehement reaction which was often observed on social media isn't a true indication of how supporters felt about the former striker.
Squad selections
While Solskjaer may have assembled an enviable squad, his use of fringe players has been a regular source of criticism.
Jesse Lingard has barely featured, yet impressed when on the pitch, Alex Telles's Premier League game time has been reduced to one appearance off the bench this term, Eric Bailly clearly isn't trusted, while there's a bitter irony that Donny van de Beek - a personification of the lack of forward thinking at Old Trafford - registered the last goal of Solskjaer's tenure during a rare outing at Watford.
Multiple reports claim the squad were bemused by Solskjaer's handling of the aforementioned players, while there was also a feeling that certain players received preferential treatment.
That Harry Maguire, Luke Shaw and Fred were habitually picked in the team demonstrates just how set in his ways Solskjaer had become.
Tactical set-up
It had been a long-standing criticism of the Norwegian, that compared to the likes of Jurgen Klopp, Pep Guardiola and Thomas Tuchel, the United boss lacked the tactical acum to push the 20-time English champions onto the next level.
It's hard to counter such a view and Solskjaer has been outcoached on too many occasions this season alone. The reliance on 'Roy of the Rovers' style comebacks and individual moments of magic has become exposed this season. This should be a last resort when all else fails, not Plan A.
In previous seasons, United have thrived on the counterattack, but this term they've often looked toothless when trying to launch quick breaks. They simply look like a group thrust together without any real plan or co-ordination, in stark contrast to the top sides in the division.
There's also Solskjaer's in-game decision making, such as substitutions and altering formations, which have come under the spotlight. Even dating back to last season's Europa League final, this was a clear inadequacy in the ex-Cardiff City manager's coaching repertoire.
Previous seasons
The 2021/22 campaign can't be looked at in isolation and Solskjaer's credentials were questioned long before August.
Had this been his first bad period in three years then perhaps he would have survived this current run, but over recent weeks there's been a real sense that Solskjaer was nearing the end of his managerial career at Old Trafford.
The Liverpool loss felt like a turning point that no-one, not even the bulletproof Scandinavian, could come back from, and that proved to be the case.
The higher-ups may wish they'd pulled the trigger sooner, yet Solskjaer's inadequacies pale into significance compared to the haphazard way the club has been run for the better part of a decade.
While the Glazers, Ed Woodward, Richard Arnold and Co continue to prioritise profits over on-field performance, there is little hope of the club challenging Europe's elite.