5 things Michael Carrick must fix when Manchester United take on Villarreal
It might be his first game in charge, but there's plenty the caretaker boss has to get right in Spain.
It could be the ex-midfielder's only match in the managerial hotseat, as the club search for Ole Gunnar Solskjaer's replacement, but it's a massively important clash for the Red Devils.
A win would actually secure their spot in the last 16 of the Champions League and United could really do with a confidence boost given their recent run of results.
We've had at look five things Carrick needs to try and sort during his big managerial audition.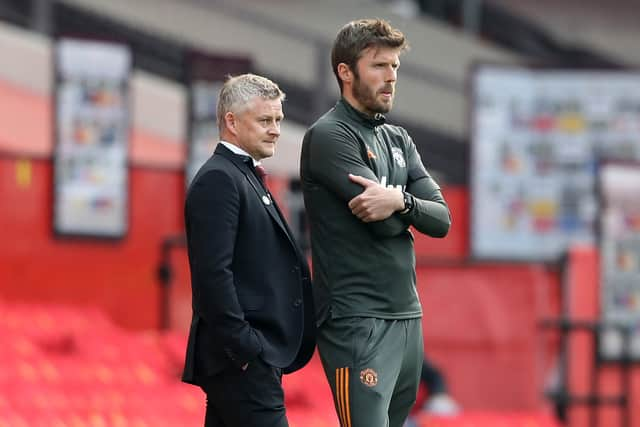 Tighten up defence
This may be a slightly more long-term target, but the Red Devils are simply conceding too many goals at present.
Carrick doesn't need to reinvent the wheel in Spain. It's a case of instructing his players to be hard to break down, keep their shape and not make rash decisions off the ball.
He won't get United playing like Brazil '82 after one training session, so maybe a safety-first approach could serve the team well in the Champions League outing.
Sort the midfield balance
This was one of Solskjaer's biggest weaknesses this season, he just couldn't get his midfield to work as an efficient unit and opposition sides found it too easy to break through them.
Villarreal overran the Red Devils in the centre of the park when they last met, and getting enough bodies into midfield to prevent that occurring again on Tuesday is key.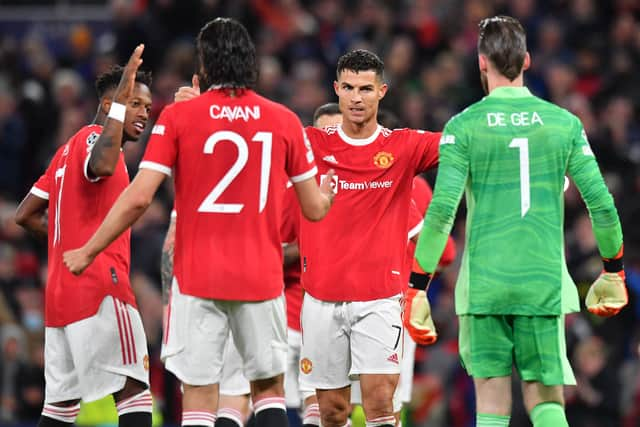 Instructing one holding player to sit in front of the defence while encouraging two team-mates to work as box-to-box midfielders would be advisable, even if it limits Bruno Fernandes's offensive output.
There's also the question of personnel and who Carrick should select in the middle, with Scott McTominay, Fred, Nemanja Matic, Donny van de Beek and Fernandes his main choices.
Give fringe players a chance
At times it felt like groundhog day in the final weeks of Solskjaer's reign, with the Norwegian constantly selecting the same seven or eight individuals regardless of form.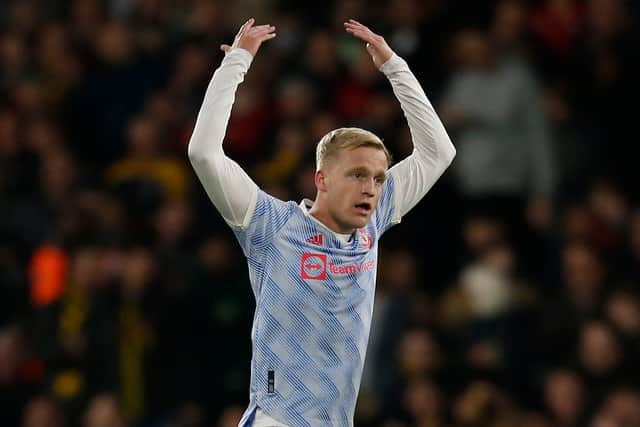 But Van de Beek, Alex Telles and Jesse Lingard deserve the opportunity to start, while Luke Shaw's form means he should be dropped.
With no shortage of injuries, illnesses and suspensions to deal with, there's plenty for Carrick to mull over, in addition to the busy fixture schedule at present, which includes Sunday's trip to Stamford Bridge.
Counterattack with pace
For a period under Solskjaer, this was United's default setting against top sides. So often they managed to keep their shape and looked to break quickly.
But, excluding the win over Tottenham Hotspur, that's been missing from their game in 2021/22.
If Carrick can encourage some form of compactness from his defence and then look to counterattack with the likes of Jadon Sancho, Marcus Rashford and Cristiano Ronaldo, that could be United's best chance of coming away from Spain with three points.
Raise spirits
This may seem obvious, but trying to lift the mood will be key for Carrick. The 40-year-old knows all too well of the importance of group harmony from his time under Sir Alex Ferguson, and finding some way to ease the pressure on the players would be massively beneficial.
Whether it's changing the pre-match routine or organising some form team bonding session, Carrick has plenty of experience to draw upon.
United also need to remain composed during games. In matches against Manchester City, Liverpool and Watford of late, the team have lost their heads after conceding early. There needs to be some sense of calm and self-belief reinstated into this group with immediate effect.