Four times Solskjaer has survived the chop at United despite media pressure
In nearly three years as United boss, the Norwegian has regularly faced speculation surrounding his future at the club.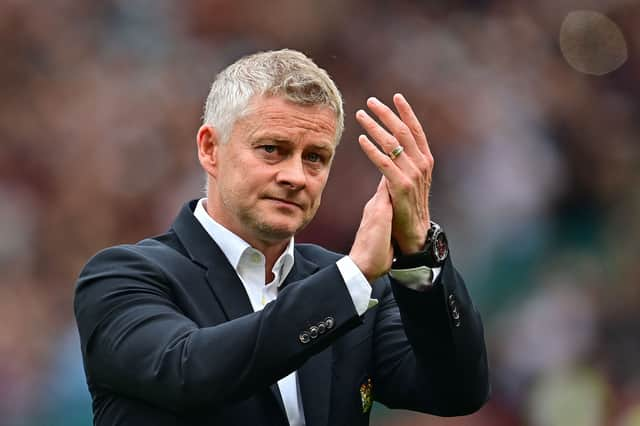 It seems like every day there's a fresh story about Ole Gunnar Solskjaer's future as Manchester United manager.
Yet, this is far from the first time he's faced such scrutiny, and in the past he's always turned things around with crucial, season-defining wins.
We've picked out four such times, when Solskjaer managed to shrug off the pressure and quiet reports of his inevitable sacking.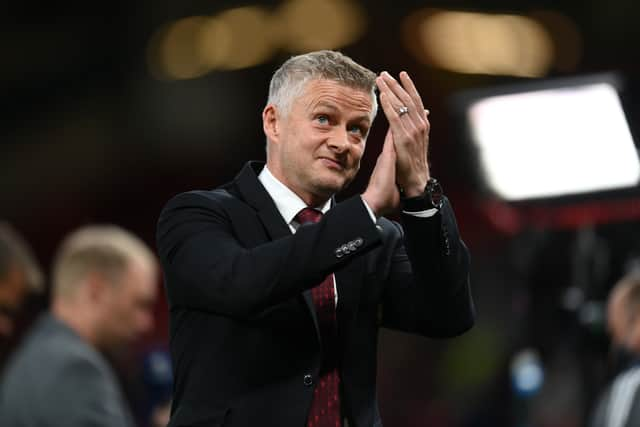 December 2019
The ex-striker started like a house on fire when he first got the job midway through the 2018/19 season and won his first eight games in all competitions.
However, that record soured from March 2019 as the team won just two of the last 12, ending the campaign with a humiliating loss to already relegated Cardiff City.
They started the next campaign poorly as well, winning just four of the opening 14 league games, and a 2-2 draw with Aston Villa left them ninth on 1 December.
But Solskjaer followed that up with consecutive wins over Jose Mourinho and Pep Guardiola, to ease the pressure and push United up the table.
February 2020
The speculation didn't abate for long, as United lost four of the next eight in the league and were beaten in the League Cup semi-final by Manchester City.
However, the arrival of a certain Bruno Fernandes drastically changed Solskjaer's fortunes, beginning with a huge win away to Chelsea on 17 February 2020.
That result was followed up with a 3-0 win over Watford and a 1-1 draw with Everton, while they also progressed into the next stages of the Europa League and FA Cup respectively.
On 8 March, United won the Manchester derby in front of 73,000 to further cement Solskjaer's position, and just over two weeks later the whole country was on a nationwide lockdown.
November 2020
United's results after the resumption of football in June were impressive - they won six of nine in the league and drew the other three, meaning they nicked a Champions League spot on the final day of the 2019/20 season.
Losses in the semi-finals of the FA Cup and Europa League did remove some of the gloss, but overall sentiment was high for the United chief.
That changed quickly at the start of the new campaign, with the Red Devils losing three of their opening six league games, including that humiliating 6-1 loss to Tottenham Hotspur.
On 7 November 2020, United were 15th in the table as they headed to Goodison Park, where a 3-1 victory eased much of the pressure on Solskjaer. It kick-started a run of four straight wins, as well as an unbeaten league run of 13 games where United won 10, and went top of the table for a spell in January 2021.
March 2021
But stability has never lasted too long with Solskjaer at the helm and results again nosedived, starting with a 2-1 home loss against bottom-placed Sheffield United.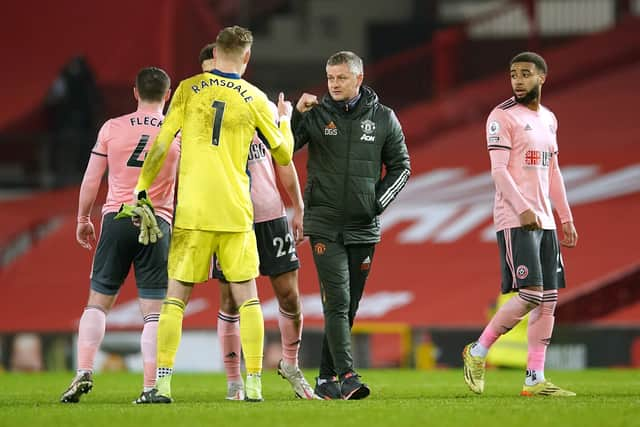 A run of just two wins from eight league games saw United drop out of the title race, as City pulled clear of their neighbours.
But an impressive 2-0 win at the Etihad on 7th March 2021 reversed United's fortunes as they enjoyed five straight league wins in the spring, ultimately finished second in the table and eliminated Real Sociedad, AC Milan, Granada and Roma en route to a Europa League final.
What next?
Yet again, United have managed to shoot themselves in the foot since that encouraging spell at the end of last season. May's loss to Villarreal on penalties certainly hasn't helped, with Solskjaer taking much of the flack for that defeat in Gdansk.
From 10 games in all competitions this term, United have only performed well in one - the 5-1 opening-day win over Leeds United - and the bounce intended from the arrivals of Cristiano Ronaldo, Raphael Varane and Jadon Sancho hasn't materialised.
If anything, those transfers have only heaped more pressure on the Norwegian. This is his squad now, he's been backed in the transfer market and has had nearly three years to implement his ideas. There are no longer any excuses for the United boss.
On the other hand, the Red Devils remain two points off top and their Champions League progression is still very much in their own hands.
The problem for Solskjaer now, is that expectation has never been higher - he simply has to deliver a trophy and a title challenge this season.
His United managerial career to date has been boom or bust. The start to 2021/22 has very much been a bust, but those writing Solskjaer off would do well to remember his remarkable ability to turn the tide just when the waters are at their most perilous.
The next run of games are tough - Leicester City, Liverpool, Tottenham and City, with the added complication of a huge European double header against Atalanta. But finding results against the top sides, oddly, hasn't proved an issue for Solskjaer in the past.