However, it had little impact on the squad, with the Blues cruising to a third-round FA Cup win thanks to goals from Bernardo Silva, Gabriel Jesus, Ilkay Gundogan and Cole Palmer.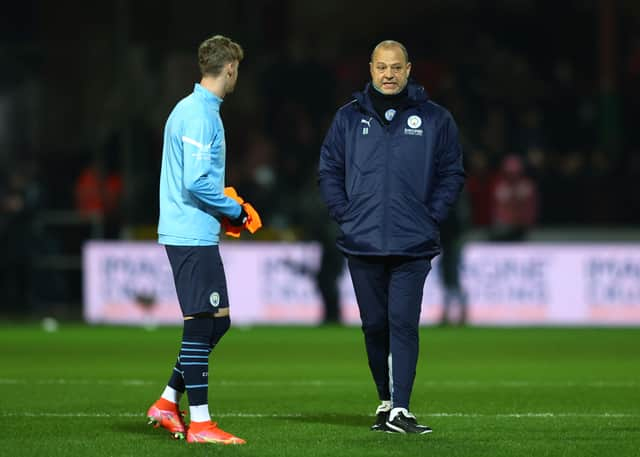 Speaking after the game, Borrell, who took up the reins in Guardiola's absence, said he expects his manager to be in back in the dugout when City face Chelsea on Saturday in the Premier League.
"Obviously he's the manager, he's the boss, and he's extremely influential," Borrell told reporters via video link. "I believe he is going to be available, not from the very beginning [of next week], midweek at the latest.
"But people [can still test] positive after six days and they get eight days [of isolation], if that makes sense. So we expect that at some point in the week he will be available.
"In terms of preparation, we will do what we have to do. We plan and we do everything together, so there are no changes and time to do all the best to build up towards Chelsea."
A win for City against the side who defeated them in last year's Champions League final would see them move 13 points clear at the top of the table, although Liverpool would have two games in hand.
The champions have won 11 league games in a row, stretching back to a 2-0 loss against Crystal Palace at the end of October.