Manchester City have confirmed manager Pep Guardiola will miss Friday's FA Cup third-round meet with Swindon Town after testing positive for Covid-19.
In an official statement, the club said:"Pep Guardiola will miss tomorrow evening's FA Cup trip to Swindon Town after testing positive for Covid-19.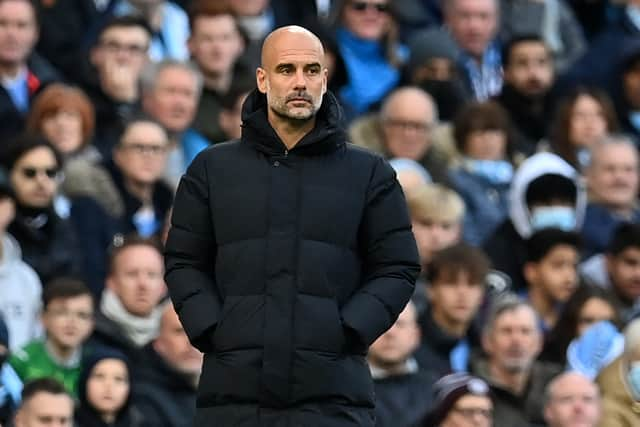 "The City manager recorded a positive test on Tuesday along with assistant Juanma Lillo. Both are now isolating, along with a number of other positive cases within the City first team bubble.
"This brings the number of those isolating for Covid related reasons amongst the group to 21. Of that number, 14 are backroom staff with seven first team players.
"Assistant coach Rodolfo Borrell will take charge of the team for the trip to Swindon."
It is believed the FA Cup match will still go ahead on Friday, although City may have to field a squad containing several youth players.
There's also no indication from the club which first-team players will be available for the trip to Swindon, which kicks off at 8pm.
The news comes in the midst of a number of matches being called off across the English football pyramid. The first leg of the League Cup semi-final tie between Arsenal and Liverpool, which was due to take place on Thursday, has been moved to 13 January.
Meanwhile, two fixtures were postponed from the first round of Premier League games in 2022, while three had to be called off in the fixtures over 28-30 December.
So far, City are yet to have a game postponed in the league this season, although there will be concerns regarding which players will be available to the champions for the upcoming clash with Chelsea on 15 January.