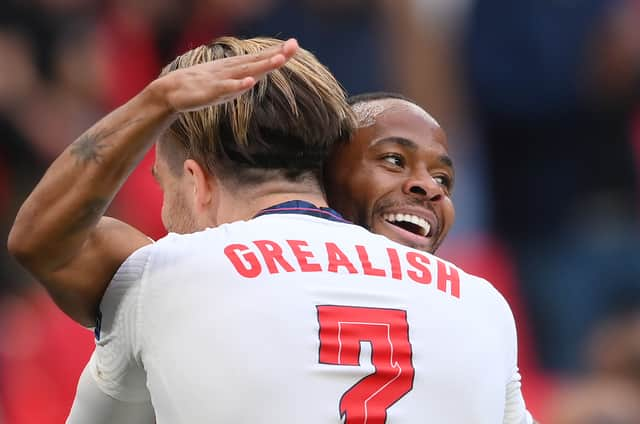 The former Aston Villa captain became the Premier League's first £100m transfer when he moved to the Etihad this summer and, having played alongside Grealish at international level, Sterling is delighted with the club's new acquisition.
"We have signed a great player and someone that wants to prove himself at the highest level. I don't think there is any better club for him to try and do that.
"I met him at Villa, but during the international period it was the first time I was really around him for a long period of time."
Sterling scored 14 times for City in all competitions last season, but feels Grealish's creativity can help boost those numbers in 2021/22.
"He is a player that always wants the ball, he gets in good pockets of space and he is creative," said Sterling.
"It adds another creative player to this team which I am really excited about, so hopefully he can add a few more goals to my tally.
"When you add good players to your team it is always a good thing. He is a player I believe can truly have a great career here."
Grealish's first real opportunity to showcase his talents in a City shirt could come at the Tottenham Hotspur Stadium this weekend, when the champions begin the defence of their Premier League crown.
Pep Guardiola's men have lost on all three of their visits to the state-of-the-art stadium so far and Sterling feels under new boss Nuno Espirito Santo, Spurs represent a very awkward opening fixture.
"It is a difficult first game, but we are going to play them at some point in the season anyway, so why not the first game," he said.
"[Santo] did a great job at Wolves and it is a good job for him to go in there. He is a manager that brings a structure and winning mentality into the club.
"He did incredible things with them. Now he has gone to Tottenham with some unbelievable players, and I am sure he will have them playing good football."