Pep Guardiola rejects Virgil van Dijk's suggestion that Manchester City have been lucky
The Manchester City manager also thinks his team and Liverpool have been 'out of this world' in recent years.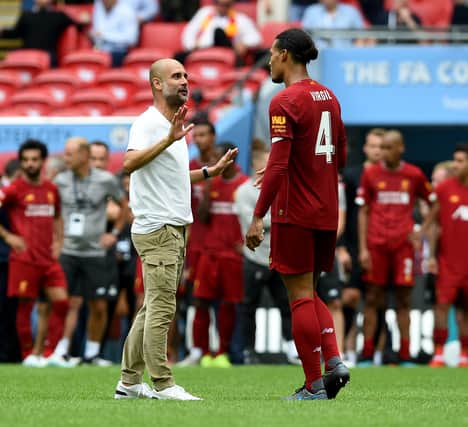 But speaking on Friday, before the Premier League clash between City and Chelsea, Guardiola said City have had as many Covid-related issues to deal with as the other clubs in the top flight.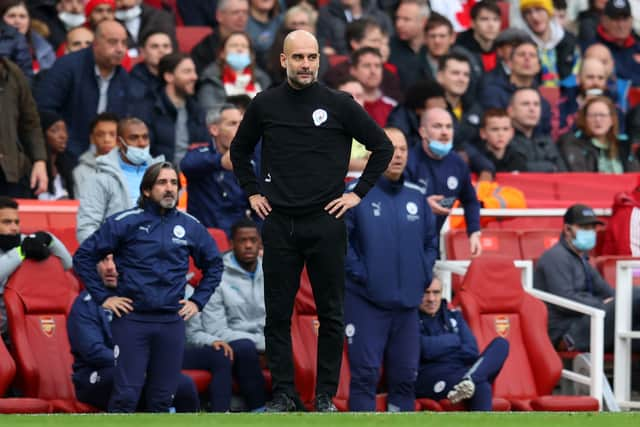 "The situation is all around the world. We have injuries, we have Covid, maybe we don't say which ones. We had a lot of players with Covid, a lot of backroom staff with Covid. In the start of the season we had a lot of incredibly tough injuries," said the Catalan.
"If they believe we are lucky, ok we are lucky," he added with a smile. "Thank you, what can I say? The pandemic is everywhere and you are exposed every single day to get it and we are not an exception.
"If they believe that is the reason why then maybe. Sometimes it's the money we have, sometimes it's Covid."
City haven't had a single league fixture called off this season, one of only two sides to have played all 21 games so far, with Guardiola saying his team will always try to play even if they have '11 or 12 players'.
"We had 13 or 14 players in the last game in the FA Cup. We had 11 at Aston Villa, plus a keeper. We played and didn't postpone it for the Premier League position.
"For the other clubs, I don't know what is the situation. If we a have 11 or 12 players we try to play."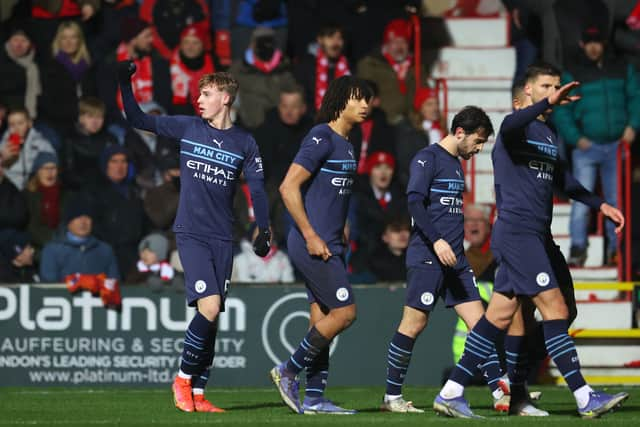 'City and Liverpool out of this world'
The champions go up against one of their main title rivals this weekend when they host second-place Chelsea, although Liverpool could leapfrog them into second should they win their game in hand.
Speaking on Friday, Guardiola was asked if he's ever faced two such strong domestic competitors at the same time in his managerial career.
"In Barcelona it was [Real] Madrid and a little bit Atletico. When I was there Atletico was not like it was after," the City boss reflected.
"In Bayern it was Dortmund. Here, in the last seasons, it has been Liverpool, now Chelsea. But I have to say this because Liverpool and Chelsea were exceptional.
"What Liverpool and Man City have done in the last few years has never been seen before in this country. More than 90 points to be champions when before it was 78, 80, 82, 86, 87. I think Antonio Conte with Chelsea started it a little bit when they won the league in my first season here.
"But after that, Liverpool and City make steps. Chelsea, United and Tottenham  did well but Liverpool and City were out of this world. I am proud to have six seasons together and five seasons of success."