Pep Guardiola jokingly said he asked Real Madrid for advice on how to come from behind late on, following Manchester City's dramatic title-winning comeback against Aston Villa.
City were trailing Aston Villa by two goals with just 15 minutes remaining, but a five-minute spell saw City overturn that deficit with an Ilkay Gundogan brace and a well-placed strike from Rodri meaning Guardiola's side won 3-2 and piped Liverpool to top spot.
Asked to explain what exactly happened in that frantic five minutes, the City manager playfully said after the game: "I called Real Madrid, they gave me good advice. This was the reason why.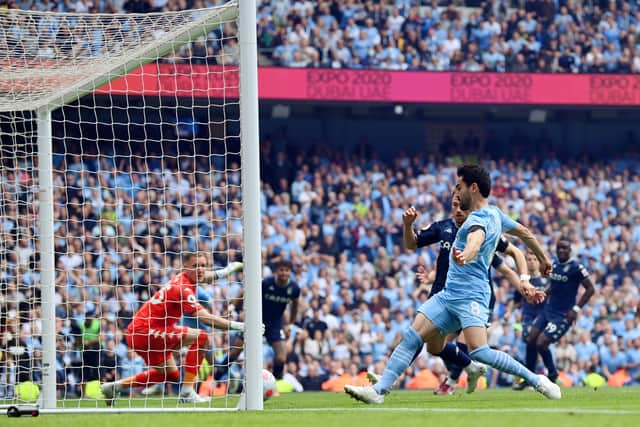 "There is no explanation for Madrid, no explanation for today. It's momentum and sometimes it's nice to live these situations, live it for the future. I have a feeling it will help us to be stronger."
The players are legends
Sunday's title win means City have won four titles in the last five years under Guardiola, and he became the second manager to ever retain the league twice after Sir Alex Ferguson.
In addition, Guardiola moves second behind the Manchester United great in terms of overall title wins, with Ferguson on 13 and the Catalan achieving four.
But speaking in the post-match press conference, Guardiola wasn't focusing on individual records, just the outstanding achievements of his team over recent years.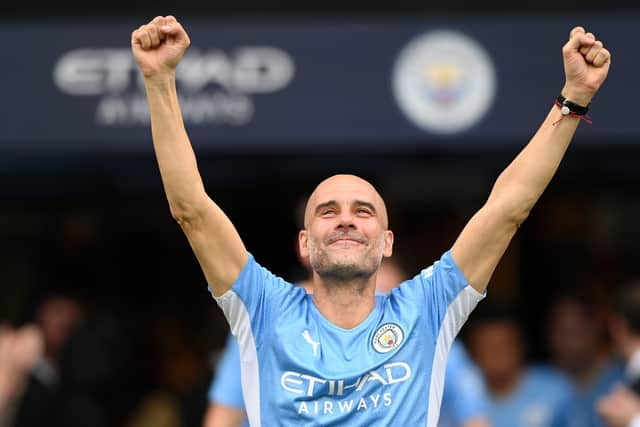 "Maybe we need a little bit more time, but every second that passes after we win this league we realise, four leagues in five years in this country, it is probably the best achievements we have done in our careers. It's unbelievable and we will be proud for a long time.
"All the team as always, have done [brilliantly] otherwise you cannot achieve in the last five years and win four Premier Leagues," said the 51-year-old.
"These guys are legends already. This group of players are eternal in this club because what we achieved is so difficult to do - only Sir Alex Ferguson do it. United have done it years ago, two or three times.
"Now I realise the magnitude of Sir Alex Ferguson and his Man United. We are part of that and in one year we will defend our crown again.
"Jurgen Klopp said a few days about winners - there are few winners but lots of triers," Guardiola continued. "I love this concept. I am a good trier, that is for sure.
"I am going to say that I like Liverpool. What they have done in the Premier League… one team is a little bit, one inch better than them, but they are winners. You have to be a good trier and try every time and do it and don't give up.
"Both teams, Liverpool and ourselves, we have done it in the last five years. Before, the average [points for the champions] was 82, 83 points. Now it's more than 90. In this league, with these teams and these managers, these players, it's quite remarkable. It's more difficult."