Manchester City's January transfer window: what Pep Guardiola needs to address
Pep Guardiola's men may have enjoyed an impressive first half of the campaign, but their squad has two distinct weaknesses.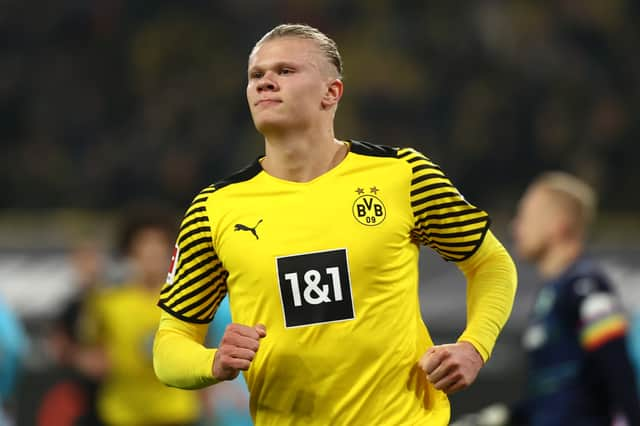 They ended 2021 by setting new records for the highest points tally and number of goals scored in the league in a calendar year, a clear indication of their unrivalled form over the past 12 months.
This all comes after a relatively slow start to the 2021/22 league campaign, with City losing to Tottenham Hotspur and Crystal Palace in early weeks and dropping points at home to Southampton.
But their showings since the start of November have been phenomenal and Pep Guardiola's men have given themselves a real chance of collecting a sixth Premier League title, while they've also impressed in the Champions League and face a relatively kind last-16 draw against Sporting Lisbon next month.
The only real slip-up was the League Cup exit at the hands of West Ham United, although having won the competition in all of the last four seasons, the Blues can be forgiven for a rare early exit. With the fixture pile-up and the threat of Covid-19 still postponing future matches, that penalty loss at the London Stadium could actually prove advantageous in the long run.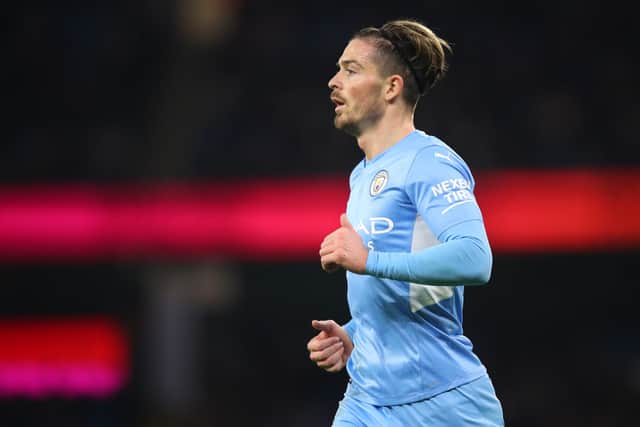 In many ways, it is surprising just how positive City's first half of the campaign has been after an indifferent summer transfer window, where Jack Grealish was the only significant addition.
The £100m man has shown glimpses of his undeniable talent since moving to the Etihad, but he's yet to regularly deliver the sort of performances which made him a national hero last summer.
Another star from England's Euro 2020 campaign was Harry Kane, who, as we all know, was City's other main target ahead of 2021/22. It was a deal that didn't happen, and it meant the champions began the campaign without a real recognised striker, an issue which has seemed problematic at times this term.
Where could Man City strengthen in January?
It's a statement that has been apt at times - see the Southampton draw, Palace loss and narrow wins over Burnley and Wolverhampton Wanderers as examples of how City have been inefficient in front of goal.
In contrast, they have scored four or more goals in 10 games this season, and no-one who witnessed their wins over Newcastle United, Leeds United or Newcastle United could accuse the Blues of profligacy in front of goal.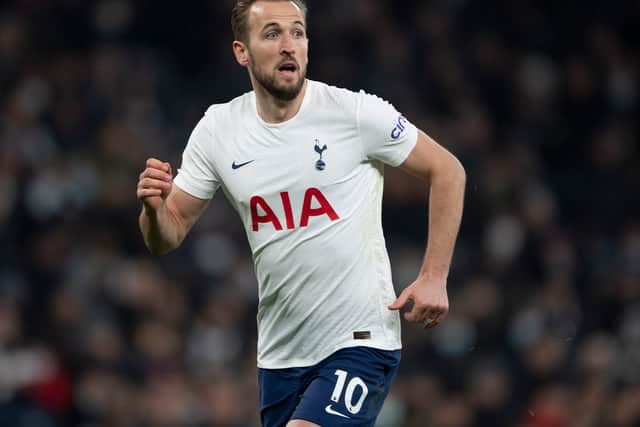 All the while, Guardiola has perfected a style of play where his team control every aspect of the game, suffocating the opposition and are relentless in their movement and speed. As the win over Brentford last Wednesday demonstrated, who needs to score when the opponent can't get near the ball?
But the fact remains that the lack of No.9 prevents City from scoring certain types of goals: the scrappy, awkward-looking ones that can so often decide the outcome of games.
Over the past months, City's pursuit of a striker has dominated their transfer rumours with three names continuously linked - Kane, Erling Haaland and Dusan Vlahovic.
Only with the last of those does there seem even a distinct possibility of a January switch, while the goal-shy Kane is much less appealing than the assist and goal machine of 12 months ago. Reports that he is City-bound have also markedly dropped off since the summer, although the same can't be said for Haaland.
It seems the Norwegian's representative, Mino Raiola, is giving bi-weekly interviews about the player's future - it's amazing how the super-agent always seems to pop up just before the window…
Everything from release clauses, boyhood photos, his dad's preference and links with previous managers are mentioned when it comes to Haaland, but the reality is, if City see him as their primary target then they'll have to wait to the summer to complete a deal, while this also makes a January move for a striker less likely.
Elsewhere, goalkeeper, centre-back, central midfielder and winger are all areas in which Guardiola is spoilt for choice, but the only concern for the former Barcelona and Bayern Munich manager will be at full-back.
With Benjamin Mendy ruled out for almost the entire season so far due to pending legal proceedings, it has left City with three full-backs: Kyle Walker, Joao Cancelo and Oleksandr Zinchenko. Therefore, it takes just one absentee to create a problem for Guardiola. John Stones and Nathan Ake have already deputised out wide, while there seems a reluctance to hand youngster Josh Wilson-Esbrand significant minutes.
Yet, despite the lack of options in this area, reports of full-backs linked with a move have been oddly sparse. Wolves' Rayan Ait-Nouri, Sergio Dest of Barcelona and France international Theo Hernandez have all been names suggested as possible additions, without any real suggestion this could happen in January.
What about outgoings?
Ferran Torres's switch to Barcelona, which was confirmed last week, has shifted the focus on City's transfer activities. For all the quality in the Blues' ranks, they do lack the sort of depth that United and Chelsea have, so allowing more players to leave now seems unlikely.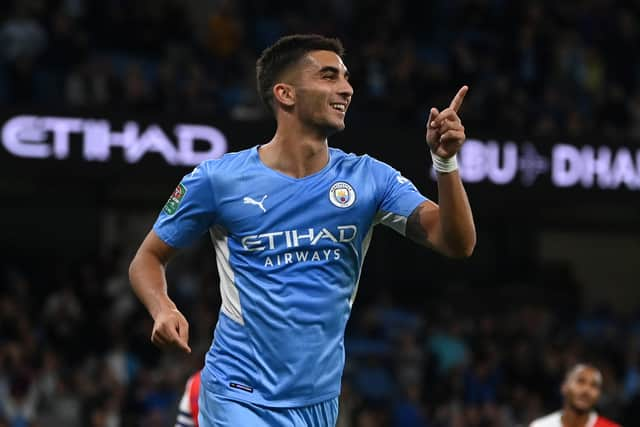 On City's official website they only have 11 players listed as senior midfielders or attackers, two of which are Fernandinho and Cole Palmer, who rarely start. Considering Guardiola tends to start with six of the remaining nine, it leaves little room for players to vacate in January, especially once injuries and suspensions are factored in.
However, one of those, Fernandinho, looks to be nearing the end of his time as a City player. The Brazilian will be 37 by the end of the campaign and mainly has acted as a stopgap when Rodri has been unavailable this term. Yet even Fernandinho's departure seems a situation which is more likely to play out in the summer.
For now, City's chief aim appears to be maintaining their excellent levels throughout the campaign, before attempting to make significant additions ahead of the 2022/23 season.
Who would you like to see City sign? What are the weaknesses that need addressing in January? Tweet us your thoughts @MancWorldUK