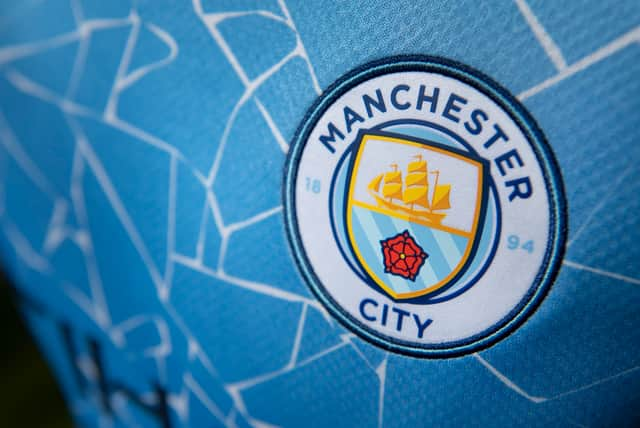 The quality of City's squad is something the Catalan can be thankful for, with the club sitting top of the Premier League table at Christmas, as well as in the knockout stages of the Champions League and beginning their FA Cup campaign in the new year as well.
If Guardiola does get stuck into the transfer market, then new faces will obviously need to be assigned a shirt number.
Here, we take a look at which numbers are available for any new signing the Sky Blues make next month.
What shirt numbers are up for grabs?
Guardiola has rotated between the 4-2-3-1 and 4-3-3 formation since taking the helm at the Etihad in 2016.
After losing Sergio Aguero last summer on a free transfer and having failed to replace the club's all-time leading goalscorer, City don't have a recognised central striker, although Gabriel Jesus has played there throughout his career.
This, alongside Guardiola playing Phil Foden, Jack Grealish, Raheem Sterling in a false-nine role when Jesus isn't selected or unavailable, stresses the need for another striker at the Premier League champions.
Several numbers below 20 are available for any potential signings, including 1, 4, 15, 18 and 19. The first of those is most associated with goalkeepers, would certainly make a statement if selected by an outfield player, with Edgar Davids just one example donning the shirt while playing in midfield for Barnet.
One number that isn't an option for any new additions is 23. This is due to City retiring it in 2003 following the death of former loanee Marc-Vivien Foe while on international duty with Cameroon.
Furthermore, 24, 28, 30, 32, and 38 are available, while several numbers from 40 upward are free too.
A name synonymous with number 32 is ex-Sky Blues player Carlos Tevez, who donned the number between 2009 and 2013, before leaving to join Juventus.
If a new signing was looking to follow in the footsteps of City favourites such as Yaya Toure or Mario Ballotelli, then the number 42 and 45 are available.
What shirt numbers could become free?
In addition, with rumours of Ferran Torres and Fernandinho both potentially leaving City in January, numbers 21 and 25 could all become free.
Torres has been repeatedly linked with a move to Barcelona, while Fernandinho will turn 37 at the end of the season and his future remains uncertain.