It's been a transfer window of ifs and buts for Manchester City.
"If they sign Jack Grealish, where will Foden play?" "Can you imagine if Kevin De Bruyne and Harry Kane were on the same side?" "If Grealish signs, will Bernardo Silva leave?" "But can they afford both Grealish and Kane?"
The answer, it appears, to the last of those questions is a resounding no with Harry Kane taking to social media on Wednesday to confirm he would be staying with Tottenham Hotspur this season.
"I will be staying at Tottenham this summer and will be 100% focused on helping the team achieve success," he tweeted, bringing to an end one of the longest running transfer sagas this summer.
But what next for Kane, and perhaps more pertinently, what next for City?
Let's start with the England captain, who almost certainly comes out of this situation worse off. There's one key difference between Kane and Grealish, which resulted in the latter moving to City, and that's signing a ludicrously long contract with his boyhood club while clearly having desires to play elsewhere.
The length of that deal and the lack of a buy-out clause essentially meant Daniel Levy could justify demanding an absolutely absurd fee for Kane, one that City evidently couldn't match. Grealish's £100m release clause was inserted last summer at his request and it means the former Aston Villa man will be playing Champions League football this season, while Kane competes in the Europa Conference League.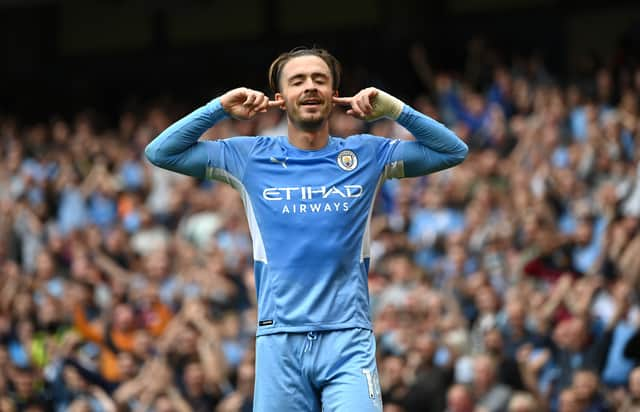 That will be the stinger for Kane, that while City players continue to amass winners' medals, the striker will, for the time being at least, face a limited prospect of winning trophies and playing in Europe's top competition.
How that affects him and his form in 2021/22 is fascinating - will he be able to maintain the same standards while lacking the motivation that once drove him? And will he be welcomed back by a set of supporters that are understandably enraged by their star man's desire to leave this summer.
Yet, after a downbeat off-season, suddenly Spurs, who could make it nine points from nine this weekend with a win over Watford, look a lot more settled.
As for Kane, this is only the end, for now. In 12 months he'll be 29 with two years left on his contract, which should vastly reduce the fee expected of any interested parties. But Levy has again demonstrated how shrewd an operator he is in the market and a year could drastically alter the footballing landscape. Erling Haaland, Kylian Mbappe and Cristiano Ronaldo could all be available, and it's for this reason the Kane deal just felt right this summer. It wasn't to be, but his form over 2021/22 will determine how many prospective buyers return next year.
What now for Pep Guardiola?
The immediate question for City is what now? What now that their primary target is clearly unattainable with less than a week left in the transfer window?
The club clearly thought a deal for Kane would eventually materialise, and it explains why so few names have been mooted as alternatives. Danny Ings, an evidently inadequate replacement for Sergio Aguero, is off to Aston Villa, Fiorentina have ruled out a move for Dusan Vlahovic and Gabriel Jesus is now labelled as a winger by Guardiola. How on earth have they got to late August without this saga still unresolved, and do they have time to address it?
Guardiola is now facing the very real possibility of heading into a Premier League season without a recognised striker, an impossible conundrum for the 19 other managers in the division. Yet City operated so often last season without a centre-forward that the notion of absolutely needing one now seems almost illogical.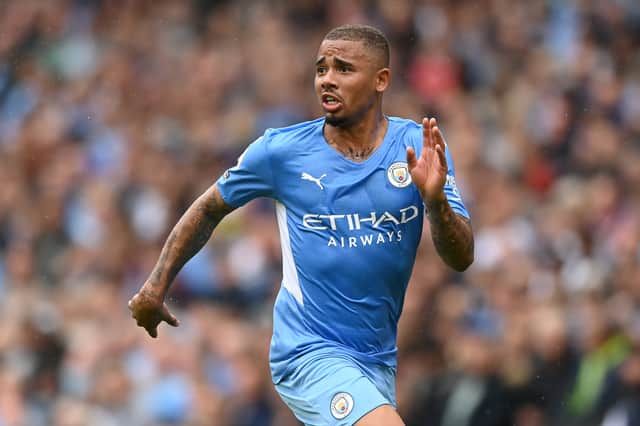 But as fluid and impressive as the Blues were last term, without a No.9 their unconventional approach would be seriously tested. All tactical innovations eventually meet their downfall in the Premier League: Sheffield United's overlapping centre-backs worked until it didn't, Liverpool's title-winning high line was targeted repeatedly last season, while Marcelo Bielsa's high-energy football was picked apart by Manchester United only two weeks ago.
Should opposition managers find a way of dealing with Guardiola's interchangeable system then, without a striker, he could struggle to find an alternative playing style.
It does seem odd for City to shell out £100m on Jack Grealish, a player who City have similar replacements for, in place of a world-class striker in Kane. What now for those 'two or three' players who Guardiola recently revealed want to leave the club? Has their moment gone? Without Kane, are their services now required? It's all ended in a bit of a mess.
In five years of managing in England, Guardiola has overcome repeated doubts and questions about his style. This doesn't even scratch the surface.
Like in previous campaigns, he'll be judged by how his team perform on the pitch. Should performances and results remain high, then almost nothing will be said about his dearth of choices up front.
But it has provided a question mark beside a squad that is overflowing with talent, especially given that title rivals Chelsea, Liverpool and Manchester United all seem to have strengthened in the summer.
Grealish undoubtedly adds an extra layer of quality to City, but without Sergio Aguero in the squad it does look a tad lopsided. Only two years ago a shortage of centre-backs decimated City's title ambitions as Jurgen Klopp's Liverpool stormed towards the title.
A summer of ifs and buts may be over, but a season of ifs and buts may only be starting. "If only City had signed Kane." "But what if they'd gone for Kane instead of Grealish?" "But how did Guardiola think he could go all season without a striker?"
Only time will tell, but the champions' failed pursuit of Kane has turned a seemingly unbeatable squad into one with a very prominent achilles heel.