Manchester City have travelled to Texas as part of their pre-season preparations, with the players and staff jetting out last weekend.
City face Club America in Houston and then Pep Guardiola's old side Bayern Munich in Green Bay over the next week, before returning to England.
The club released training footage late on Sunday from the first session in the US, and we've had a look through the clip to pick out some of the most interesting moments...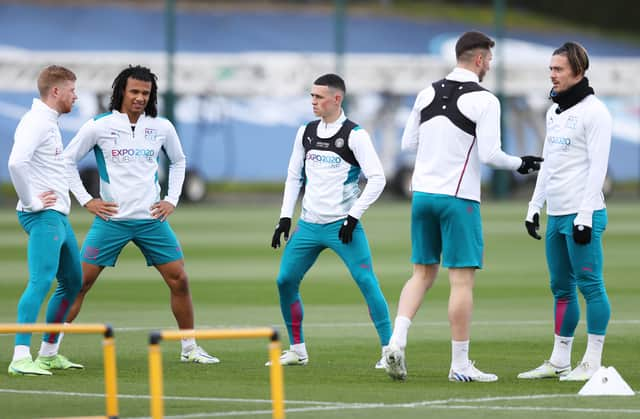 Haaland looking sharp
City's marquee summer signing, Erling Haaland, looked in good shape during the video, and certainly had his shooting boots on.
The physically imposing Norwegian was captured on camera heading from a cross during a shooting drill, before delicately flicking the ball into the net a few moments later.
Of all the players on show, Haaland appeared particularly fresh, although he did receive more attention than any other City star during the four-minute video.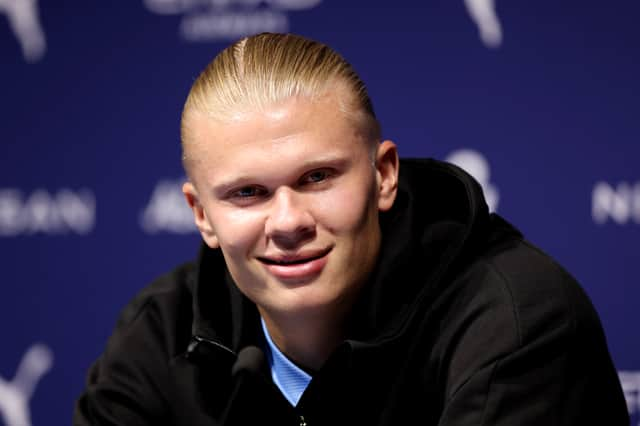 New signings on show
Haaland wasn't the only summer arrival seen in the clips. Kalvin Phillips was spotted warming up and cooling down after the sessions, while Julian Alvarez slotted past Ederson midway through the video.
Stefan Oretega Moreno was also included and was seen standing in the path of a water sprinkler, most probably trying to cool off in the scorching Texas heat.
Zinchenko update
While Oleksandr Zinchenko continues to be heavily linked with a move to Arsenal, the player is definitely still with the City squad.
That's because he was seen playing a game of table-football with Riyad Mahrez during the short video, meaning he hasn't travelled away from the group to complete a deal.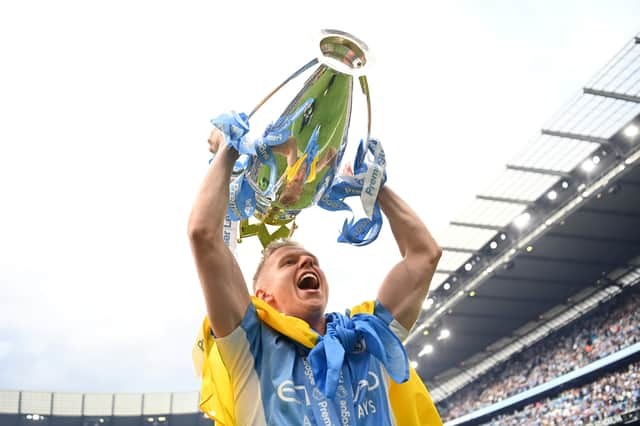 Should the Ukrainian join Arsenal, he could meet up with the squad on their pre-season tour, with the Gunners currently in America and set to play their next two matches in Florida.
Goalkeeping heroics
While it's normally Ederson who earns all the plaudits when it comes to goalkeepers at City, it was Scott Carson who pulled off the best saves in Sunday's session.
The experienced stopper managed to get a big hand to Haaland's shot from just a few yards out, and clawed it away from the goal before it crossed the line.
Carson also completed a full-length sprawl later in the video to palm a Mahrez volley onto the post, in what was an even better stop than the first.
Guardiola & Grealish hijinks
When it comes to mischief, Jack Grealish tends to be involved, but in one of the first shots of the video it was the winger who was on the receiving end of a gag, by none other than Guardiola.
The manager was seen pouring freezing water over Grealish's head as the City No.10 was adapting to the temperature of an ice water after the session.
The 26-year-old's audible yelp of surprise indicated it wasn't a welcome shock from his boss.