Manchester United goalkeeper Dean Henderson has hit out at the club, accusing United of not following through on plans to make him number one goalkeeper at Old Trafford.
Henderson, who is on loan at newly promoted Premier League side Nottingham Forest for the 2022-23 season, gave the interview to sports radio station TalkSport.
He outlined the past 12 months at Old Trafford as the 'toughest of his life' and
Here's what was said in the interview, including what Dean said he was told would happen back at Old Trafford following the European Championships and his relationship with new United boss Erik Ten Hag.
What was Henderson told would happen to him after Euro 2021?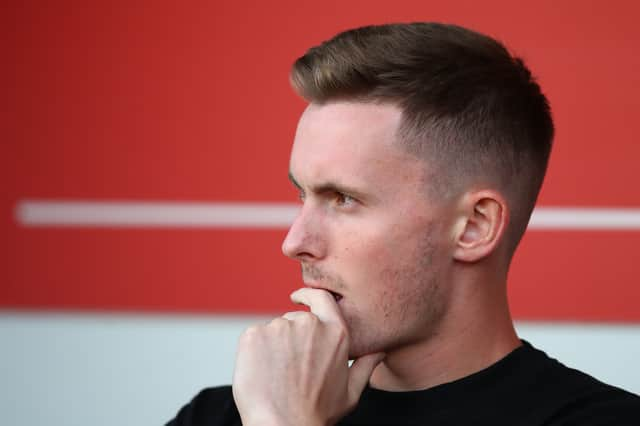 One of the biggest moments of the interview was when Dean spoke of what he claims Manchester United told him his position would be at Old Trafford following his involvement in the England squad at Euro 2021.
He said: "To be honest, it has probably been the toughest 12 months of my career.
"It has been tough, hard, and I am so happy I have gone out the other end of it.
"I am so excited to be at Nottingham Forest and ready to go.
"The conversation I had coming out of the Euros squad was 'you're coming back here to be the No.1.
"I got COVID, came back, so I should have still been the No.1, but then unfortunately nobody followed through with what they had told me."
The 25 year-old shot-stopper added:"It was frustrating because I turned down so many good loans last summer for that reason, and they would not let me go.
"To sit there and waste 12 months, it is criminal really, at my age, I was fuming.
"I worked hard off the pitch and on the training pitch to keep improving, day-in-day-out, and now I am looking forward to the season with Nottingham Forest.
"I didn't really want the manager to come in and see me in training because I knew that he'd probably want to keep me so I tried to do it all before I left for the season.
"I told the hierarchy that I need to be playing football, I don't want to be here and play second fiddle, it was planned out."
Was Erik Ten Hag mentioned in the interview?
Dean gave some mention to new United boss Erik Ten Hag, but only to say that dialogue between the two has been minimal.
He said: "I was almost gone before the manager [Erik ten Hag] came through the door. I have not spoken to him since.
"I just kept myself to myself, I've sort of toned down in the sense where I don't need to be saying stuff, I just go and end up doing it."
Did Dean say he lacked self-belief?
Dean added that having belief in yourself in football is vital, especially as a goalkeeper.
He said: "There's nothing wrong with self-belief, you have to believe in yourself in this game.
"Especially in this position you're probably playing the hardest position on the pitch, you have to believe in yourself."
You can read the full interview at TalkSport.
When do Manchester United play Nottingham Forest this season?
Henderson will come up against Manchester United at least twice this season, although the terms of his contract likely mean he will be unable to play.
The teams meet at Old Trafford on 26 December, with the return leg at the City Ground due to take place on 15 April 2023.