A successful vegan food business is opening a plant-based fast food restaurant in Manchester city centre.
The Vurger Co already has eateries in London and Brighton and is about to open its biggest premises to date in the Northern Quarter.
It is part of the Transmission House development and will be welcoming its first customers through the doors on 30 April.
Manchester is already well known for its wide range of plant-based eating businesses and choices and now another business committed to cutting out meat and dairy entirely is arriving in the city.
Wha is The Vurger Co and what is its new Manchester restaurant?
The Vurger Co is coming to Manchester and opening its fourth restaurant at a site on Tib Street.
It will be the firm's biggest venue to date, with seating for more than 50 diners and the doors welcoming those looking for a meal free of animal products seven days a week.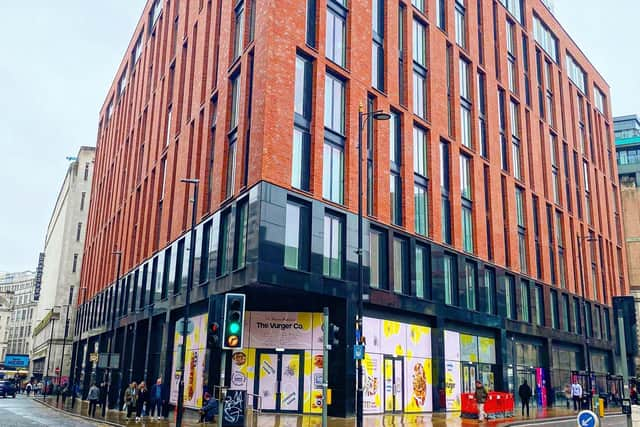 The menu includes stomach-filling delights such as its burgers the New York Melt, which has a Beyond Meat patty topped with double vegan cheese, gherkins, tomato, and a special burger sauce and the 'Hunny' Chicken with a house-made vegan honey drizzled over its own 'chicken' patty together with honey mustard aioli and gherkins.
If that were not indulgent enough, the menu also carries a selection of vegan sides and shakes.
The Vurger Co was founded in 2016 by Neil Potts and Rachel Hugh who discovered the delights of plant-based cuisine on a trip to California.
They started out running a small market stall but the business has expanded considerably since then, with its first crowdfunded restaurant opening in 2018 in the hip Shoreditch area of London.
As well as bringing their burgers and other treats to Brighton and Manchester they have showed off their creations at festivals in the USA and brought well-known vegan chef Gaz Oakley on board.