The mum of a young man from Greater Manchester who died aged 29 following a catastrophic brain injury has spoken of how he saved lives as an organ donor as the authorities try to get more residents to sign the register.
Jacob Reid Callaghan fell at his home in September 2021 and could not recover from his injuries. However, he saved two lives after he died by donating his kidneys and could help more people survive as he also donated tissue.
His mum Louise Callaghan spoke of her pride at what Jacob chose to do and at receiving a posthumous honour for him due to the live-saving gift he made. His story is being shared as NHS Blood and Transplant, the body which oversees organ donation in the UK, is trying to encourage more Greater Manchester residents to join the organ donor register.
What happened to Jacob Reid Callaghan?
Jacob, who was from Swinton, was described as a quiet young man who had some struggles in his life but nevertheless lived happily. He enjoyed spending time with family and his best friend Glenn, gaming, music, walking with the family dog and the theatre.
He was also a huge Manchester City fan and was very close to both his mum Louise and his grandma Carole Williams, who he lived with. However, in September 2021 he fell and banged his head at home, which was possibly due to suffering a seizure. Tragically the accident caused a catastrophic brain injury that Jacob was unable to recover from.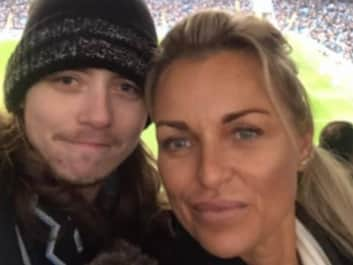 Jacob had decided he wanted to join the organ donor register to save lives, though, and donated both his kidneys and his tissue. The kidneys saved two lives and it is hoped his tissue can be used to help many other people in the future. Last year Jacob was awarded the Order of St John UK Award in recognition of his determination to save other people's lives through organ donation, which his mum collected posthumously for him.
What did Jacob's mum Louise Callaghan say about him?
Jacob's mum Louise said: "I'm so proud of Jacob, he is my hero. I miss him so much, people say it gets easier but it doesn't. He was the kindest person in the world, he wouldn't hurt a soul and he was my angel.
"He was quiet and private unless he knew you, then he'd come out of his shell more. Jacob was a real homebird and loved being with me and his grandma. He enjoyed holidays but always looked forward to getting home.
"Jacob chose to be a donor himself. He joined the register when he got his driving licence at 17. Then a few years later we were talking, I said I definitely wanted to be an organ donor and Jacob said he'd already chosen and was on the list. I didn't think I'd need the information, that he would go before me.
"Then my mum found him on the bathroom floor one morning. I went straight round and it was so traumatic, he'd been ok and talking then was unconscious. We went to hospital and I still thought he was going to be ok but they said he had a catastrophic brain injury.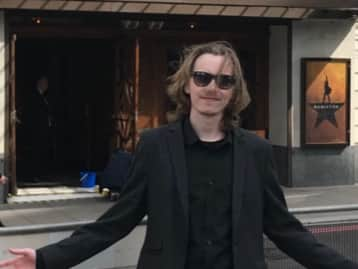 "The organ donation team spoke to us and said Jacob wanted to be a donor, I wouldn't say no – my Jacob had chosen to be a donor, I said absolutely, go for it. I wanted to honour Jacob's wishes.
"It was easier because we'd spoken. I think we'd have done it anyway as Jacob was that kind and caring. But the fact we'd had that conversation meant I had to go with what Jacob said, it was his choice.
"Everyone was amazing, I got to sleep beside him, play him his music, they just helped us every step of the way. Jacob donated his kidneys and tissue, so in keeping with the beautiful person he was.
"When I went to the Order of St John awards, I was so proud. I went up to collect it from all the officials and we had our photo taken. I've got his certificate up at home and his medal. Something good has come from all this and now sharing his story will help others too and it was all worth it."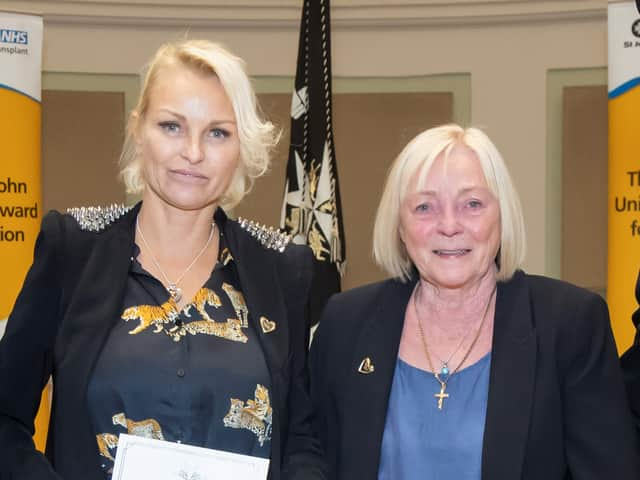 Louise said she would encourage anyone in Greater Manchester who had been thinking about organ donation to sign up.
She said: "Get your family told about what you want so you can help others. Organ donation was Jacob's choice and he has saved lives.
"Jacob had his struggles but he was happy and we have all our memories. He's at peace now and he is around me all the time, I know he is. Jacob was my only child and was the best boy ever. He had low self-esteem and didn't feel special but he has saved lives and everyone thinks he is a hero. I'm just so proud of him."
What has NHS Blood and Transplant said?
NHS Blood and Transplant said that in 2021-22 there were 38 people in Greater Manchester who were organ donors after their death. Last year, 180 people in the city-region received a life-saving replacement organ, but there are still 324 people locally waiting on the list who need a transplant.
The organisation is urging people who want to give their organs to someone else after they have died have conversations with their families, who will always be involved in the process, know what their final wishes are. You can find out more about becoming a donor or sign the register on the NHS Organ Donation website.