Mancunians are being urged to consider giving blood to help the NHS at the start of 2023 as there are currently hundreds of free slots available. NHS Blood and Transplant says winter colds and flu have contributed to a large number of appointments being cancelled across the city. However, hospitals still need blood during the busy winter months and there is a particular demand for certain blood groups in Manchester.
With hundreds of appointments available throughout January at one of the city's donor centres, anyone who could potentially do something amazing and give blood is being urged to get in touch with the health authorities.
What is the current situation for blood donation in Manchester and how can I help?
NHS Blood and Transplant said on Thursday afternoon (5 January) that there has been a higher than usual number of appointments being cancelled in Manchester to give blood. This is due to seasonal illnesses as well as holiday disruption, health authorities say.
There is a particular need for donors whose blood groups are O and B negative. Hospitals are experiencing a rising need for O negative blood and this is affecting the NHS's ability to collect enough of the right types of blood. Supplies of O and B negative blood are under pressure and urgently need to be built up at a very busy time of year for the health service, NHS Blood and Transplant said.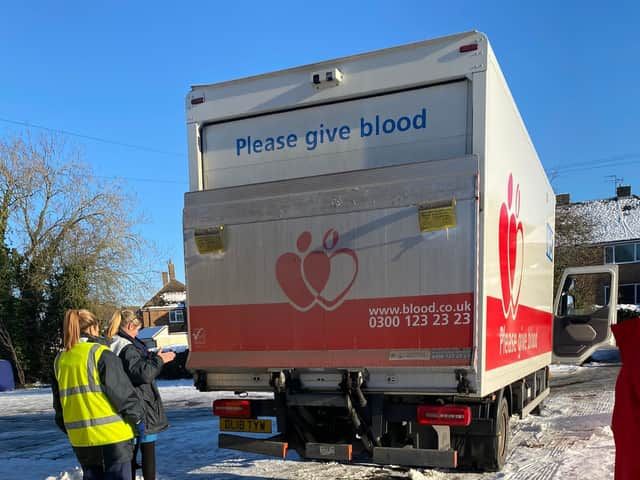 There were more than 700 available appointments at Manchester Norfolk House donor centre over the next four weeks on Friday. Potential donors are also being urged to see if there are any appointments available at short notice at Manchester Plymouth Grove.
Any O and B negative blood donors who don't have a booking are being asked to urgently call 0300 303 2096 to find a priority space. Appointments will be swapped around to get people in these two blood groups in, the NHS says.
Donors who have booked an appointment already for January are also being urged to make sure they turn up if they are fit and well.
What has the NHS said?
David Rose, director of donor experience at NHS Blood and Transplant, said: "Make a New Year's resolution to give blood and save three lives. Please book an appointment to donate at Manchester Norfolk House Donor Centre in the next few days and weeks.
"We are seeing higher than usual cancellations by donors due to seasonal illnesses and holiday disruption. If you are fit and well, please keep your appointment to help us build stocks.
"We particularly need O and B negative donors in the next few days and weeks to urgently increase supplies. If you are one of those donors and you don't have a booking, please call us and we will find you a space. We might need to move the appointments of donors with other blood types to accommodate this, which will be frustrating for them, but it's a necessary step to ensure that we can keep supplying hospitals with the right type of blood."