Greater Manchester transport bosses are about to start pushing for changes in the rules around zebra crossings after commissioning a study around pedestrian safety and driver behaviour.
However, crossings of this type are currently not permitted by the Department for Transport (DfT).
City leaders now want more research to be done with the aim of ultimately getting the non-prescribed zebra crossings rolled out onto Greater Manchester's side roads, as part of efforts to improve road safety and get more people swapping their cars for more environmentally-friendly ways of getting about.
What are the current rules around zebra crossings?
The markings, equipment and signs used to denote a zebra crossing in the UK are prescribed in legislation.
These include give way lines on either side of the black and white stripes across the carriageway, a yellow globe mounted on a black-and-white striped post, positioned on the pavement at each end of a zebra crossing (called a Belisha beacon), and a line of studs and zigzags to mark the crossing.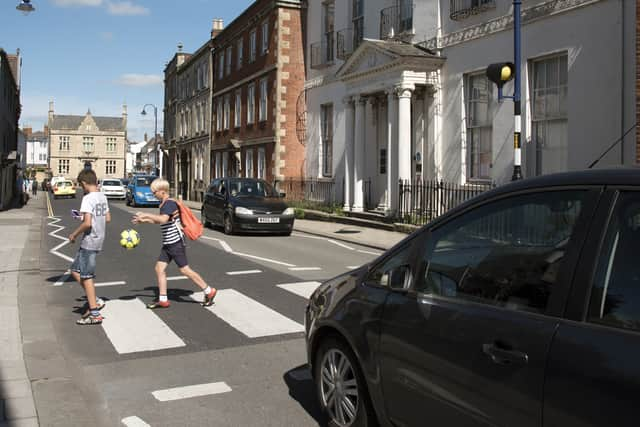 Non-prescribed zebra crossings, on the other hand, use the prescribed black and white markings without all the other features.
Although non-prescribed currently cannot be used on the public highway there are examples of them in the UK on private roads, including on retail and industrial parks.
Why does Greater Manchester want to use non-prescribed crossings on the roads?
Although the law does not actually say anything about how far from a junction a zebra crossing should be set, in practice the need for a minimum of two zigzags limits this to about 4.8m.
Greater Manchester transport bosses, though, are thinking about the idea of installing crossings on pedestrians' desired walking lines, directly across the mouth of a junction where a side road meets another one.
Side road zebras would primarily be used in low traffic, predominantly residential areas, Transport for Greater Manchester (TfGM) says.
Higher density areas would still require other crossings, including zebras crossings with Belisha Beacons or ones with signals.
However, if authorised by the Government, transport chiefs say Greater Manchester could create hundreds of side road zebra crossings within 12 months, primarily in the areas where the active travel Bee Network is being put in place.
It says crossings of this type are already commonly in use in other parts of the world.
What does the report say?
The results of the two-year study showed that vehicles giving way to people on foot went up from four in 10 to seven in 10 - an increase of 65% - when the zebra markings were in place.
At the same time, the report said there was no evidence of increased conflict between road users.
The report also concluded that there is universal understanding, among all road users, of what zebra markings mean when used on side roads.
There was also little evidence that the zebra crossings on side roads were unsafe compared to prescribed ones.
This means that pedestrians find walking far more convenient with no greater risk while compliance among those in cars giving way to them goes up, the report concludes.
However, feedback sessions with disability groups showed there was some concern about using them, and the report concludes that more work needs to be done on the design of them to tackle these fears.
This, the report said, could include tactile paving to guide people with visual impairments safely across the road.
What happens next?
The city-region's mayor Andy Burnham and transport commissioner Chris Boardman have written to the Transport Secretary asking for Government support for the prescribed zebra crossing to be authorised for use on Greater Manchester's side roads.
The proposal is widely supported by all UK Cycling and Walking Commissioners, TfGM says.
The report said a phased set of further trials would be a good way forward, starting with checking the reports' findings at larger numbers of similar sites and then moving onto ones where the speeds traffic is moving, the types of vehicles using the roads and the number of pedestrians walking varies more.
The document also suggested further trials may be needed on areas such as night-time visibility of the prescribed crossings and areas where large numbers of vehicles turn right into the side road where the crossing could be located.
How was the report prepared?
The report was commissioned by the Greater Manchester Combined Authority (GMCA) and conducted by industry experts The Transport Research Laboratory (TRL).
The two-year study consisted of extensive surveys and consultations and concluded in 2021 with two on-street trials conducted by Tameside Council.
These were located at the junction of Peel Street and Manchester Road and the junction of Hazelwood Drive and Ravenwood Drive.
How big an issue is road safety for pedestrians?
The report says there were 4,413 pedestrian casualties in urban side-road collisions in Great Britain between 2008 and 2017.
Of these, 81% suffered slight injuries, 18% were seriously injured and 1% were killed.
A massive 93% of pedestrian casualties were in collisions involving only one vehicle.
There were 3,886 vehicles involved in single-vehicle collisions with pedestrians in the time-period.
What has been said about the report?
The Mayor of Greater Manchester, Andy Burnham, said: "Every year in the UK, around two billion trips under one mile are made by car; the equivalent of a 15-minute walk or a five-minute bike ride. Those trips by car are releasing approximately 680,000 tonnes of carbon.
"In Greater Manchester we're determined to shift the focus to become a city-region where walking, cycling and public transport comes first. That includes ensuring that people feel safe walking to school, the shops and work.
"The latest data we have has shown that 55 people in Greater Manchester alone have been killed at side road junctions on minor roads over a three-year period. This is shocking and needs urgent action.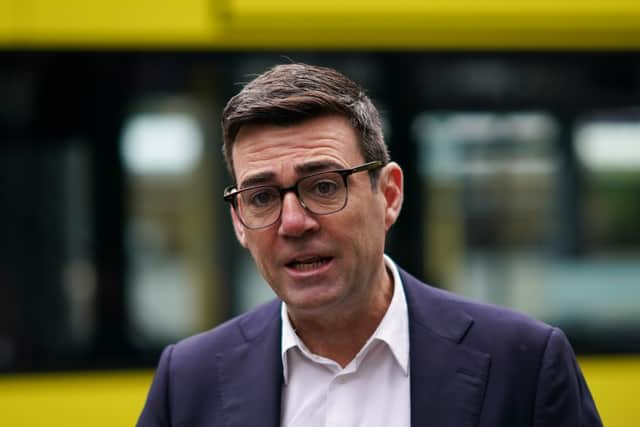 "We wanted to see if a method used widely across the world could offer us a practical and cost-effective option to make crossing side roads safer and, importantly, feel safer.
"I must give a special shout out to Tameside Council for their support in agreeing to do on-street trials last summer – it gave us the final piece of evidence we needed to demonstrate what happens on the ground when zebra markings are used on side roads and we hope it will give government the confidence to conduct large-scale, long-term trials."
Transport commissioner Chris Boardman added: "We know that we all need to use our cars far less and that not feeling safe is a huge barrier to people choosing to walk.
"Nowhere do you feel more vulnerable than when crossing side roads. Simple side road zebras are commonly used in town and cities across the world as well as car parks and private land in the UK, which is exactly why we thought their use more widely had such potential.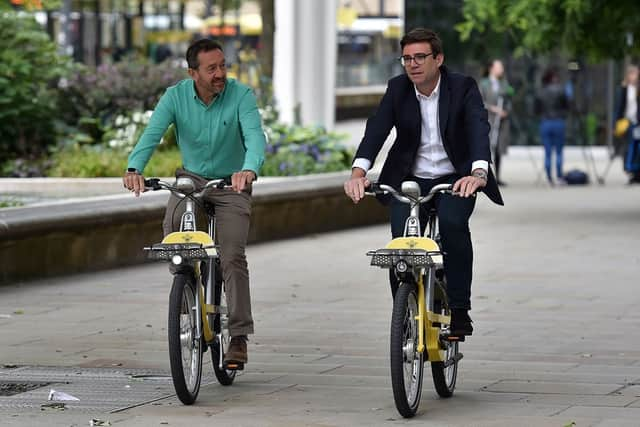 "The Department for Transport has been very supportive of this study and we hope the compelling evidence will give them the confidence to give us the go-ahead for large-scale, long-term trials of these across our city region, to help make walking the overwhelming choice for everyday trips to school, work and the shops.
"Not only are side road zebras shown to be effective, they are incredibly practical and cheap to both install and maintain. In fact, they are already authorised and shown to work well on cycle paths.
"As they do not use Belisha Beacons or zigzags, there is no digging up of streets or power supplies required, so each one can be installed quickly for around £1,000 compared to £40,000 for a traditional zebra crossing. For me it just feels like a safer step in the right direction."