A white-collar boxing gala is being held in Manchester to raise funds for organisations in the city-region supporting armed forces veterans.
The money raised from the night of bouts will be shared between the Armed Forces Community HQ in Wigan and Broughton House Veteran Care Village in Salford.
The two are also teaming up to develop the North West Armed Forces Wellbeing Network, which is part of the nationwide Veterans' Places as well as the Pathways and People Programme, which oversees a range of projects to support former military personnel.
A former army sniper and a beauty therapist with four young children are among those who are currently in training to get into the ring as part of the black tie event at the Hilton Deansgate Manchester.
Former army sniper preparing for boxing battle
Jon Waterhouse, 30, from Wilmslow, served for seven years as a kingsman in the 1st Battalion, The Duke of Lancaster's Regiment, including tours of duty as a sniper in Afghanistan.
He received counselling for post-traumatic stress disorder (PTSD) in 2020 after leaving the Army and is now preparing to step into the ring to support organisations helping his fellow veterans.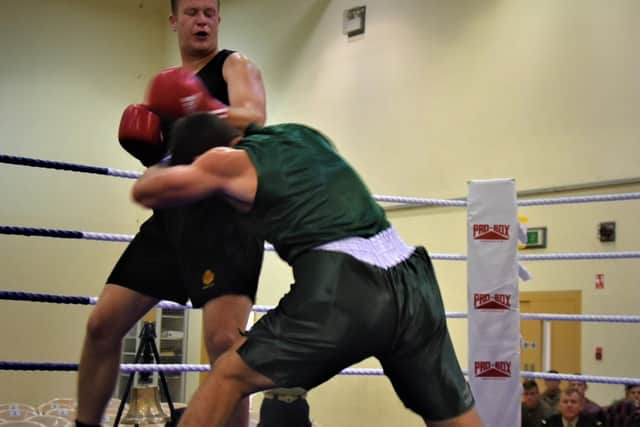 He said: "I boxed a bit in the army but I'm training hard in preparation for the bout and I'm looking forward to it.
"I've seen first-hand what help veterans require when either injured or transitioning into civilian life.
"This is a great opportunity to compete in a sport that I love while supporting a cause that is so close to my heart. There are many veterans across the North West who are in need of help."
Proud to be supporting the armed forces community
Mother-of four Caitlin Sadri, 31, is a holistic and beauty therapist from Astley near Leigh. She explained the personal connection to the armed forces that motivated her to step up and take part in the boxing night.
She said: "My grandad fought in World War Two as a tank driver. I also have family and close friends who have built careers in the Armed Forces.
"I have the utmost respect for our veterans and members of the Armed Forces, and I'm so proud to be supporting them."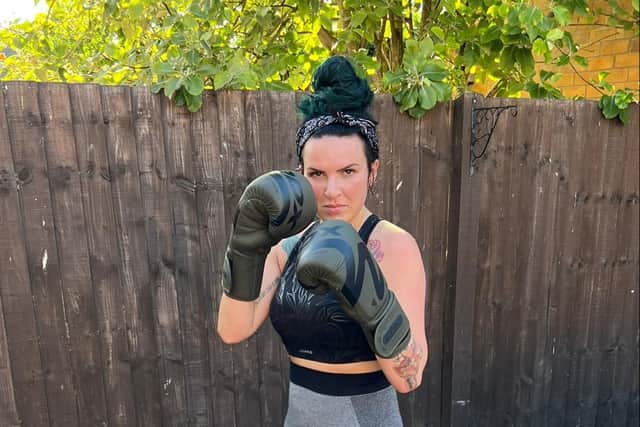 She only took up boxing three months ago for fitness reasons and is currently training up to five times a week.
Another white-collar boxer is student paramedic Lizzy McGlinchey, 21, from Appley Bridge, who alongside studying at Edge Hill University is a civilian instructor with the 723 squadron of the RAF Air Cadets.
Having taken up boxing specifically for the event, Lizzy said: "It's a special opportunity to raise money for two extremely important organisations that support our veterans and their families. I'm looking forward to it."
From the front line to the boxing ring
Harry Harrison, 26, who served in the Royal Corps of Signals for four years from 2014-2018 as a lance corporal before returning to Civvy Street is also heading for Manchester to take part in the fund-raising.
The audiologist took up boxing after attending Hard Hitters Boxing & Fitness, which is a veterans' charity based in Merseyside.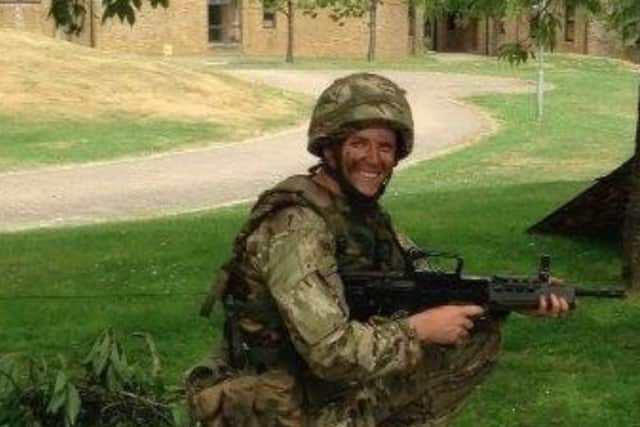 "I'm doing it to raise awareness for the tremendous work the organisations do for veterans, in particular for their mental health," he said.
When is the white collar boxing night and what do I need to know?
The white-collar boxers will step into the ring at the event on 2 July at the Hilton Deansgate Manchester. All the fights are scheduled for three rounds of three minutes each.
The night is being staged by the Fighting Chances charity and it includes a three-course dinner, casino, a band and a raffle, as well as a series of bouts.
All of the boxers are undergoing an intensive eight-week training programme to boost their fitness and resilience and will be matched against their opponent based on height and weight.
Organisers are still seeking supporters to buy or sponsor a table and are offering packages for businesses to advertise in the event brochure, promote the event on social media and donate cash or raffle prizes.
Who are the organisations benefitting?
Established in 2018 to provide a safe space for those who have served their country on the front line, the Armed Forces Community HQ in Wigan helps ex-personnel become socially included and access better life chances.
It provides a host of activities and offers advice, guidance and support to veterans, their families and carers.
Broughton House has been providing care for servicemen and ex-military personnel since 1916, when it was founded to help those injured in World War One.
The original home was demolished in 2020 and today, thanks to a £12.5m scheme, the site has been transformed into a modern complex featuring a 64-bed care home, including a 16-bed household dedicated to veterans with dementia, and six retirement apartments.
What has been said about the event?
Karen Miller, chief executive of Broughton House, said: "The event promises to be a spectacular and memorable occasion which will raise vital funds for our charity and to support armed forces veterans and their families living in communities across the region.
"We hope as many individuals and businesses as possible will dig deep, turn out and support the evening as their help will really make a difference."
Managing director of Armed Forces Community HQ, Laura Ingham, said: "I personally understand the wide range of challenges that veterans, parents, spouses and children of serving and ex-service personnel face from my lived experience.
"Our communities need more focused attention and families need holistic support to overcome barriers to living more fulfilling lives.
"We need to build resilience and positive social networks that offer non-judgmental support at the earliest opportunity."