A kind-hearted group of Manchester residents are looking to support the resettlement of a refugee family in the city - and are looking for public support to help make it happen.
South Manchester Sanctuary came together after Hulme resident Ben Mellor decided last year that he wanted to play a hands-on role in helping those fleeing war or persecution.
The residents are now going through the Home Office's requirements for the community sponsorship process which enables groups to welcome refugees into their new lives.
However, the group must also raise a considerable sum of money to do this and is reaching out to the public and asking for support.
What is South Manchester Sanctuary and how did it come together?
South Manchester Sanctuary started after writer, performer and educator Ben decided he wanted to do more to help people fleeing their countries last summer when there was considerable debate and anti-refugee rhetoric around the subject.
He listened to a podcast about how community schemes were being used in Ireland but when he attempted to join a local group found that there weren't that many set up in central Manchester.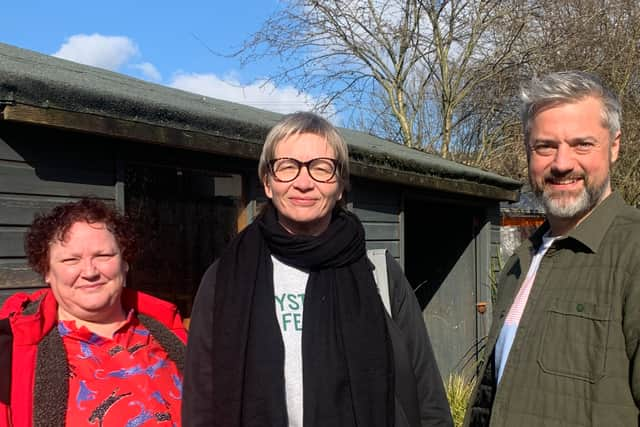 Instead Reset UK, a hub which seeks to grow the use of community sponsorship across the country, suggested he might like to consider setting something up himself.
Ben put a post on Facebook and quickly received responses from neighbours and other local people from Whalley Range and Chorlton.
Now the group includes teachers, social workers, council employees, artists and writers, all of them determined to help transform a desperate family's life.
How does community sponsorship work?
Usually when asylum seekers arrive in the UK seeking refuge from the hardships they have left behind their application to remain in the country will be handled by the Home Office while companies like Serco will often be given the task of providing accommodation for them.
Community sponsorship offers an alternative to this and involves moving families from a country which is hosting them to one which has the capacity for them to begin a new life there.
Groups can come together to bring families on the UK Resettlement List to this country and they then support them through their first year here.
The community groups help the families live independent lives, learn English, access schools, benefits, healthcare and employment and participate fully in the community.
Volunteers have to partner with a lead sponsor, a charity which will take legal responsibility for their work, with South Manchester Sanctuary picking Sponsor Refugees.
Groups also receive training from Reset UK so that they will be approved by the Home Office, and also have to work with their local authorities.
Community sponsorship began in Canada, where more than 300,000 refugees have been welcomed since 1979.
It has been running in the UK since 2016 and so far over 100 groups have welcomed more than 500 refugees.
Where is South Manchester Sanctuary up to, what happens next and why do they need public support?
South Manchester Sanctuary is currently writing its application to be a community sponsor for the Home Office and getting together the documentation it needs to support this bid.
They also need approval from the council and are in the process of getting that in principle.
However, the group also needs to raise at least £9,000 to help support a refugee family, as it will need to fund private rented accommodation at around the level housing benefit would pay and be able to cover the rent until the family is able to take on this cost themselves.
That is why South Manchester Sanctuary is now appealing to the generosity of the Greater Manchester public to back it.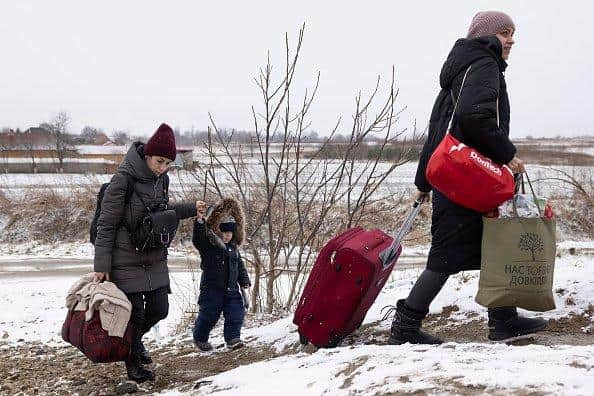 It is holding a public meeting at The Yard on 22 March from 7pm until 8.30pm to drum up more interest and awareness of what it is doing in the local area.
The group is also looking for more people to get involved with its work of resettling a refugee family and is encouraging anyone a bit further afield than south Manchester to get in touch with Reset UK and be connected with another community sponsorship effort in their area.
What has South Manchester Sanctuary said?
Ben said: "I just wanted to do something practical. I heard a podcast where people were talking about the programme in Ireland and it sounded really inspirational.
"Community sponsorship is about helping one family in a much more impactful way than just volunteering or donating to a charity.
"Over the last few years a lot of families on the resettlement list have come from Iraq, Syria or that part of the world. I don't know if the current situation means we are likely to get paired with a family from Ukraine fleeing the conflict there.
"I knew it would be a lot of work, and a huge commitment, but I felt that it was a hands-on way of creating positive and long-lasting change, and making a real difference in the lives of a whole family.
"Hulme has a rich and proud history of supporting refugees so I knew there would be other people who would want to get involved."
Katherine Bird, one of South Manchester Sanctuary's volunteers, said: "For me, the community sponsorship scheme is a brilliant way to tap into the welcoming Manchester spirit and make the most of the skills that we all have as individuals to do an amazing thing: offer a new, safe life to a refugee family."