There has been an outpouring of public support in Manchester for refugees arriving from Afghanistan following the dramatic Taliban takeover of the country.
But at one care facility in the city there have been some more personal reasons for getting involved.
Belong Morris Feinmann started out as a home for Holocaust survivors and is named after a Jewish man who fled the horrors of war in Europe for England and became known for his passion for helping the poor and disadvantaged.
And among the residents at the Didsbury care village who have been preparing aid for Afghan refugees are two people who as children fled the Nazi regime.
Moved by the plight of those leaving Afghanistan
The residents at Belong Morris Feinmann have donated 70 bags of toiletries for people who fled Afghanistan as the hardline Islamist group took control.
They have also written personal messages of support.
The donation efforts are being led by Care4Calais, a volunteer-run charity working with refugees in the UK, as well as France and Belgium.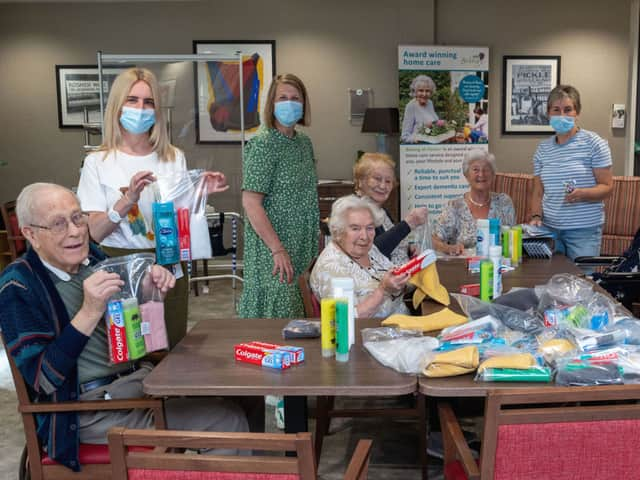 The care village has also teamed up with Bowdon Shul, South Manchester Synagogue, with which it has an extensive relationship, to provide shoes and clothing for Afghan refugees.
The UK government has pledged to welcome around 20,000 people from Afghanistan through a resettlement scheme.
The care village said residents were shocked by the events in Afghanistan and moved to help those who felt they had no option but to seek a new life elsewhere.
Angela Luckett, the experience coordinator at Belong Morris Feinmann who is coordinating the village's contributions, said: "As soon as we heard about the awful situation in Afghanistan, we felt compelled to do something to help.
"For many of our residents, seeing the news in Asia has been deeply moving. Some are refugees themselves and so their contributions are all the more personal.
"Community and supporting others are key to Belong's ethos and we're pleased to be fortunate enough to be in a position to help those who need it most."
Refugees who were in the same position eight decades ago
Among those at the care village who have been helping are Gisela Feldman and Sonja Sternberg, aged 97 and 95 respectively,
They have been enthusiastically helping the Afghanistan donations appeal as they know all too well the desperate situation people are now in,
As World War Two refugees, the sisters went through similar experiences 80 years ago.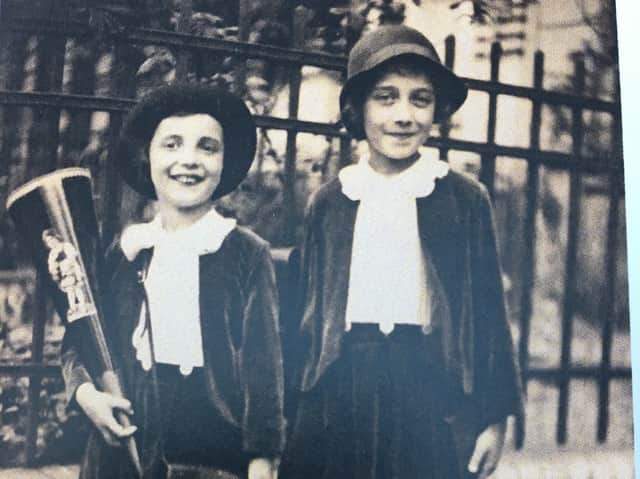 Gisela and Sonja faced persecution as children in Nazi Germany and were among more than 900 Jews who set sail to Cuba in 1939.
On a journey coined the Voyage of the Damned, the ship was blocked entry into Havana and later the USA, forcing it back to Europe where Belgium, France, Holland and the UK agreed to take a quarter of the passengers each.
After five weeks at sea, the sisters were granted entry into England, eventually settling in Manchester.
Many others were not as fortunate, with 255 of the passengers who were taken in on the continent later killed by the Nazis when Hitler's forces swept across Western Europe.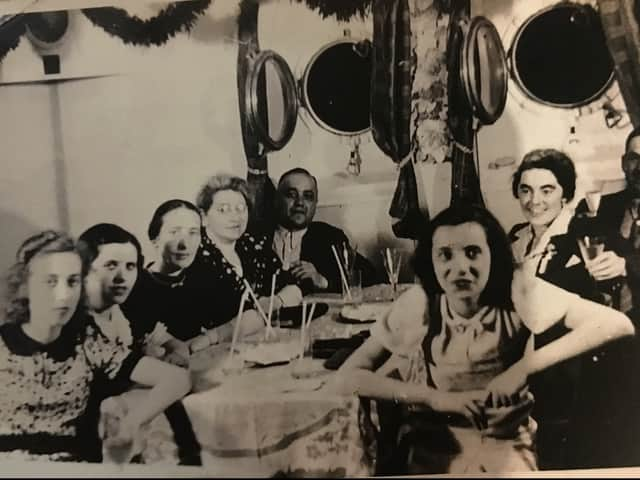 Determined to keep the memory of those lost during World War Two alive, including their father and more than 30 of their relatives, Gisela and Sonja have dedicated their lives to educating others about the Holocaust.
They have spoken all over the world about their experiences and the plight of modern refugees, ranging from schools and colleges in California to Berlin.
They were awarded the British Empire Medal (BEM) for their services to Holocaust Education in the 2020 New Year's Honours List.
Speaking of their involvement in the Afghan refugees' donations appeal, the sisters said: "As refugees ourselves, we feel huge empathy for the Afghan refugees arriving here and wanted to somehow help.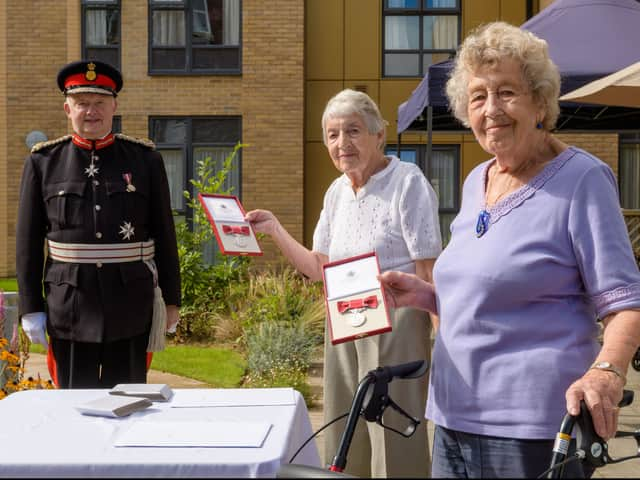 "It's important to us to involve as many people as possible and make younger generations aware that what happened to us is still happening today, all around the world.
"We hope the donations bring a small comfort to those coming into the country."
A home named after an extraordinary man
Belong Morris Feinmann takes its name from a Jewish man who was born in 1891 in Kőnigsberg, which is now called Kaliningrad and is a Russian enclave situated between Poland and Lithuania.
He fled persecution, torture and slaughter of Jews during the First World War, emigrating to England in 1914 and settling in Cheetham Hill, Manchester.
He became a paper and twine merchant and a prominent figure in the Jewish community.
Morris' strong social conscience led him to help those less fortunate than himself, including the elderly and other Jewish refugees who had fled Eastern Europe with him.
Having started a guarantee scheme which had enabled many of the older people to escape from Germany, he concerned himself with their welfare as well as the young people living in hostels set up by the Manchester Jewish Refugees Committee, for which he had acted as chairman since 1939.
A well-travelled man, his work took him Morocco, where, as director of welfare for the United Nations Relief and Rehabilitation Administration (UNRRA), he helped set-up a camp in Casablanca for nearly 2,000 Jews from across Europe.
His unexpected death in 1944, aged just 53, was met with great sadness from the Jewish community,
Ensuring his legacy lived on
Two years after Morris's death the subsequent chairperson of the committee, Rae Barash, coordinated a collection of funds from the community to purchase a home for refugees.
Located on Amherst Road in Fallowfield, the place cost around £1,700 (approximately £73,000 in today's money) and catered for seven refugees.
High demand swiftly resulted in an extension and the purchase of an adjacent building, increasing capacity to 25.
The Morris Feinmann Trust (now The Feinmann Trust) was formed in 1947 "to provide a home for the lonely, infirm or needy Jewish persons of either sex, who were the victims of Nazi racial or religious persecution",
The demand for accommodation continued to grow exponentially, resulting in the purchase of a larger house to meet the needs of residents.
In 1958 residents moved further south into Didsbury, making their home at a house on Palatine Road using money secured from The Heirless Property Fund of Germany, which was set up following the Second World War to reimburse money confiscated by the Nazis to the Jewish community in countries supporting refugees.
Starting out as a place for Holocaust survivors, the Morris Feinmann Home soon began to support others and by 1976 the Trust had widened its remit to include older Jews in need, including elderly Jewish refugees in Manchester who because of age or ill health were unable to earn a living after the war.
In 2017 the home was remodelled as a state-of-the-art care village by dementia care specialist Belong.
The award-winning outfit works closely with the Trust to maintain the place's Jewish ethos and culture.
Care provision has now been widened to include those of all faiths but continues to observe and celebrate the Jewish way of life.
There is an on-site kosher bistro, a synagogue and a Holocaust memorial garden.