Tom Parker: The Wanted singer dies at 33, who is wife Kelsey Parker, did he have kids & what is glioblastoma?
The Wanted singer first noticed symptoms in 2020 and was subsequently diagnosed later that same year with cancer, namely a stage four brain tumour called glioblastoma.
Watch more of our videos on Shots!
and live on Freeview channel 276
Visit Shots! now
"Tomorrow is never guaranteed for anybody" was the final line spoken by Tom Parker in a short documentary about his battle with a brain tumour for 'Stand Up To Cancer' in 2021 - Tom sadly passed away earlier this week aged 33.
Who was Tom Parker?
The Wanted singer was born in Bolton, Greater Manchester on August 4, 1988.
Tom taught himself how to play the guitar when he was a teenager.
After unsuccessfully auditioning for reality television entertainment show The X-factor, Tom went on to study geography at Manchester Metropolitan University but dropped out to concentrate on his dream of making it as a professional singer.
Tom joined a Take That tribute band but in 2009 his luck changed when along with four others, he was handpicked from thousands of other contestants to be in the band The Wanted.
The band went on to secure several number one hits and record three studio albums before deciding to split in 2014.
Tom would eventually go on to be cast as Danny Zuko in the 2017 UK tour of Grease the musical.
The Wanted reunited in 2021 when Tom went public with the news he had been diagnosed with an inoperable brain tumour.
Tom's final appearance on stage with the rest of The Wanted was at the M&S Bank Arena Liverpool on March 17, 2022 - he was too weak to perform and sadly passed away two weeks later.
How did Tom Parker die?
It was while holidaying in a cottage in Norfolk in 2020 that Tom's wife, Kelsey Parker, noticed a change in her husband.
"I remember Tom being quite, like snappy about things - Tom is not like that as a person," recalled wife Kelsey.
Tom then started to have a seizure and wife Kelsey called for an ambulance.
The paramedics told Tom and Kelsey that although they were taking him to hospital he would be home within four hours.
Unfortunately, that was not to be, as soon after arriving in hospital, Tom, who sat alone in a hospital bed, was told he had a brain tumour.
"I was like, I can't have, you have to have made a mistake, I am only 32 years-old," said Tom in 2021.
"I remember thinking, 'am I going to die?'"
The Wanted singer was diagnosed with stage four brain cancer, glioblastoma - it is regarded as one of the worst types of brain cancer because of how aggressive it is.
Sadly, Tom Parker, passed away on Wednesday March 30, 2022 - he was surrounded by his friends and family while Oasis song 'Live Forever' played.
Who is Tom's wife Kelsey Parker and do they have any children?
"I have got a beautiful wife, amazing kids, what more do you need?" said Tom Parker in a documentary about his battle with brain cancer in 2021.
Tom Parker met his wife-to-be, Kelsey Hardwick, at a nightclub in London and in 2016 the couple announced they were engaged.
Tom and Kelsey wed in 2018 at Ridge Farm in Surrey.
Kelsey has been working in show business since she was a young girl and has featured in Eastenders and The Interceptor.
Kelsey is also the co-founder of performing arts school, K2K Stars.
The couple have two children - a daughter, Aurelia and son, Bhodi - there is 15 months between the two siblings.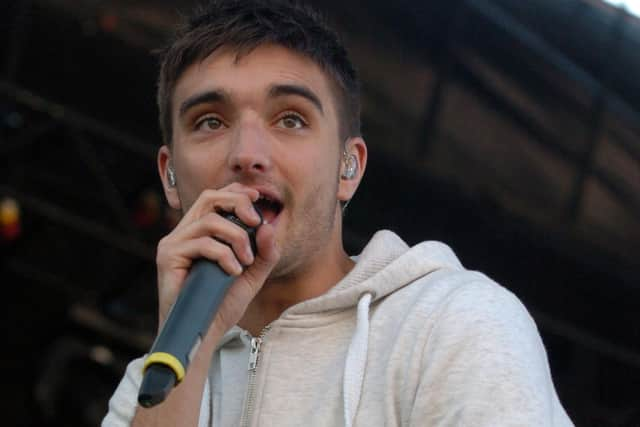 What is glioblastoma?
Gliomas can be put into groups according to how quickly they are likely to grow. There are four groups, called grade one to four.
Grade four astrocytomas are also called glioblastoma. Glioblastoma is also known as glioblastoma multiforme or GBM.
In terms of what a grade four brain tumour usually means, Cancer Research UK says: "The cells look very abnormal.
"These are the fastest growing tumours.
They often come back after treatment and can spread to other parts of the brain and sometimes the spinal cord.
"You usually have treatment with radiotherapy and chemotherapy," reads the information on Cancer Research UK website.
Glioblastoma is the most common malignant brain tumour in adults - they are known to be very aggressive which means they can spread very quickly.
Patients diagnosed with glioblastoma can live two, three, four years and longer with treatment, according to the John Hopkins Medicine website.
Around five out of 100 people (around 5%) with grade four astrocytoma (glioblastoma) survive for five years or more, according to Astrocytic brain tumours: survival rates in England National Cancer Intelligence Network, 2013.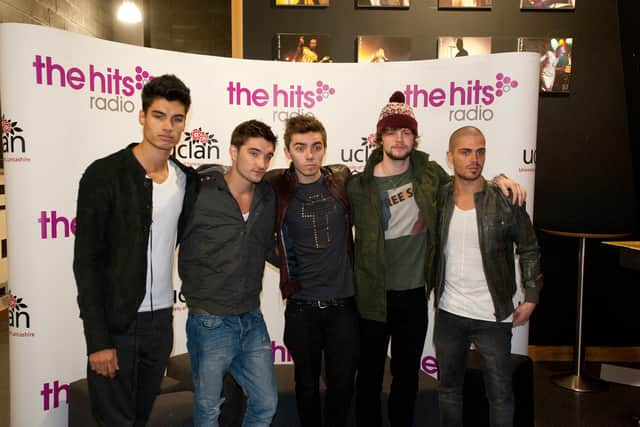 What are the symptoms of glioblastoma?
headaches (often worse in the morning and when coughing or straining)
fits (seizures)
regularly feeling sick (vomiting)
memory problems or changes in personality
weakness, vision problems or speech problems that get worse
See a GP if you have symptoms of a brain tumour that don't go away. It's unlikely to be a tumour, but it's best to be sure.