Greater Manchester secondary schools dominate the top ranking schools slots in the new Sunday Times Schools Guide 2022.
Withington Girls' School has been named the Best Independent secondary in the North West and 24th nationally.
Altrincham Grammar School for Girls claimed the top spot in the top state schools category - and an impressive 8th position nationally.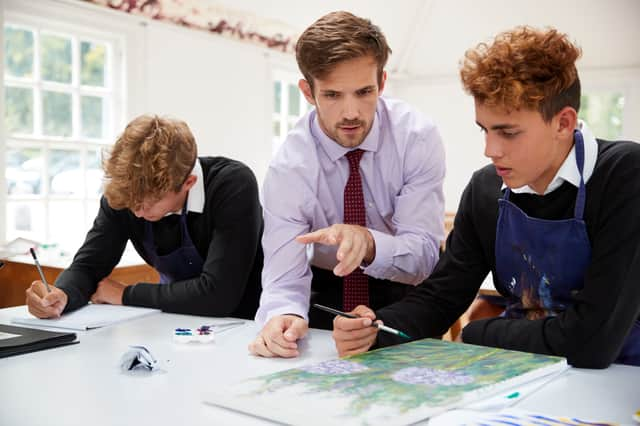 And a number of other Greater Manchester schools featured heavily in both categories in the influential Parent Power guide.
In the independent secondary category, Manchester Grammar School was second, Manchester High School for Girls third, Bolton School Girls' Division seventh, Cheadle Hulme School eighth and Stockport Grammar School 10th.
In the state secondary schools category, Altrincham Grammar School for Boys was third, Loreto Grammar School, Altrincham fifth, Sale Grammar School eighth and St Ambrose College in Altrincham 10th.
The rankings in the secondary school league tables are determined by the average percentage of examination entries in the three years, 2017-19, gaining A* to B grades at A-level (which is given a double weighting) and the average percentage of entries returning 9-7 or A* and A grades at GCSE.
What about primary schools?
A Wigan school - Nicol Mere - was the second best primary school in the north west in the survey.
Bowdon Church School in Altrincham was fifth, Park Road Primary in Sale ninth and Queensgate Primary in Sotckport 10th.
Primary school rankings are based on the average outcomes achieved by schools in Standard Assessment Tests (SATs) in the three years, 2017-19.
What's been said about how the rankings are calculated?
Alastair McCall, editor of Parent Power, said: "The need for clarity about school examination performance has never been greater after two years of teacher assessed grades, during which for completely understandable reasons, the numbers of top grades increased dramatically.
"We felt it was important to go back to the last sets of moderated public examination outcomes from 2019, 2018 and 2017 to get the most accurate and current view of school academic achievement. By taking a three-year average, we mitigated against relatively poor performance in a one-off year.
"At a time when some schools are making hard to substantiate claims of academic prowess based on outcomes from 2021 and 2020, we believe these rankings – and all the additional information on offer in Parent Power – provide parents with a more reliable guide to academic achievement in schools today."
To find out more see here or pick up a copy of this weekend's Sunday Times.