Manchester faith groups condemn hostage-taking at US synagogue and urge local communities to come together
The counter-terrorism investigation into the stand-off involves Manchester while the FBI shot a man from Blackburn, Mailik Faisal Asram, dead in the incident.
Watch more of our videos on Shots!
and live on Freeview channel 276
Visit Shots! now
The dramatic hostage-taking at a synagogue in the USA involving a man from the North West has been condemned by Manchester faith groups.
Religious groups in the city-region have spoken out and shared their concerns following the events in Texas.
Officers from Counter Terror Policing North West took two teenagers into custody in South Manchester, although they were then released without charge.
An address in North Manchester was also searched as part of the investigation into events on the other side of the Atlantic.
News of the region's connection to the incident has caused shock, dismay and worry among Greater Manchester's Muslim and Jewish communities.
Akram's family took to the Blackburn Muslim Community Facebook page to condemn the attack and express their devastation.
'We are very concerned about extremism'
Rabbi Warren Elf, the co-chair of trustees at the Faith Network for Manchester said events in Texas were concerning and urged people to come together in the face of hatred.
He said: "We are obviously concerned about any extremism that leads to this sort of action endangering innocent people's lives.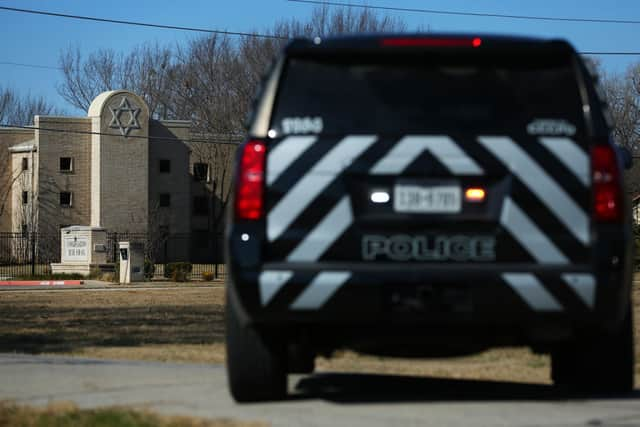 "It is important to assure the community that we are all working together.
"This sort of thing doesn't help our relationships between communities, but our relationships are strong enough that we can work through this, talk about it together and express our shock when something like this happens."
In a joint message on Monday afternoon (17 January) the faith network's co-chairs Rabbi Elf and Rev Fujo Mailaka said of the Texas incident: "It is a nightmare which reminds us of the need for security at many of our faith community buildings and holy spaces. Thank God that attacks like this are very rare, but they are possible and occur too often. We care for each other's safety and rightly expect our government and police force to aid us in this.
"We must not allow events like this to harm the positive relationships among and between our diverse faith communities. If anything, we must resolve to do even more to strengthen our links, friendships and cooperation. We need to continue to learn from one another and with each other, standing up for each other at all times, especially in times of crisis. We must always advocate against hatred, violence and extremism.
"We have heard that this attack far away had links to Greater Manchester and the North West. With the Greater Manchester Hate Crime Awareness week approaching next month, we must resolve to work together to counter all hatred, wherever it occurs, both in and outside of our communities."
'Religious hatred needs to be continually challenged'
Coun Rabnawaz Akbar , who in addition to being an elected politician in the Manchester City Council chamber is involved with the Manchester Council of Mosques, wrote on social media: "Relieved that all the hostages are safe.
"Places of worship should be safe havens, not sites of terror or fear.
"Religious hatred needs to be continually challenged to prevent synagogues, churches, mosques and other places of worship being targeted across the world."
'Attacking a place of worship is absolutely atrocious'
Novelist and activist Qaisra Shahraz MBE is a trustee of The Muslim-Jewish Forum of Greater Manchester and founded Macfest UK to counter negative views of Islam and Muslims and to tackle spikes of Islamophobia which have followed previous terrorist attacks such as the bombing at the Manchester Arena in 2017.
She said she was appalled by the latest incident at the synagogue in the USA and feared it would make the job of bringing communities together much harder.
She said: "Every time something like this happens my heart sinks because we are back to square one rebuilding trust and relationships.
"The Jewish community will not be happy about it and as this man happens to be Muslim it leads to more hatred of the other side and vice versa.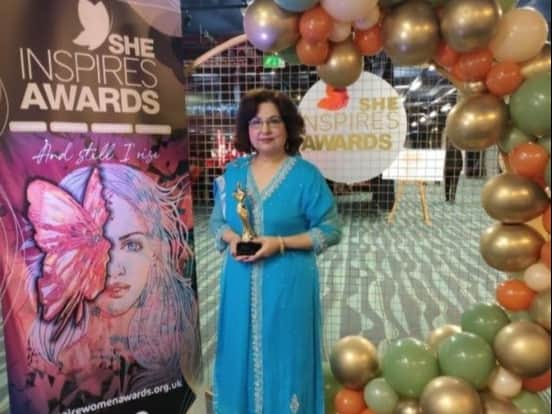 "Co-existence, respect for each other's faith and understanding are all very important. The irony is the two faiths probably have the most in common.
"We can't let conflict from outside be imported and affect or destroy our communities while creating division between them.
"We have a large Jewish community and a Muslim community in Manchester and we need to be good neighbours, good friends and get on and respect each other.
"Our communities must together condemn this act. Anyone who attacks a place of worship is absolutely atrocious, trying to seed hatred in people. That is a hate crime in itself and it is wrong and unacceptable."
'Dismay' that a British man was responsible
Mohammed Amin MBE, the co-chair of the Muslim-Jewish Forum, said he was shocked and disgusted that a man from the North West had travelled thousands of miles and committed such an act.
He said communities had to come together to counter hate and prejudice.
He said: "I was deeply dismayed to learn that the hostage-taker was a person from the UK. I am mystified as to why he went to Texas to carry out this act of hatred.
"Maybe as more information emerges we will find out but it is deeply shocking.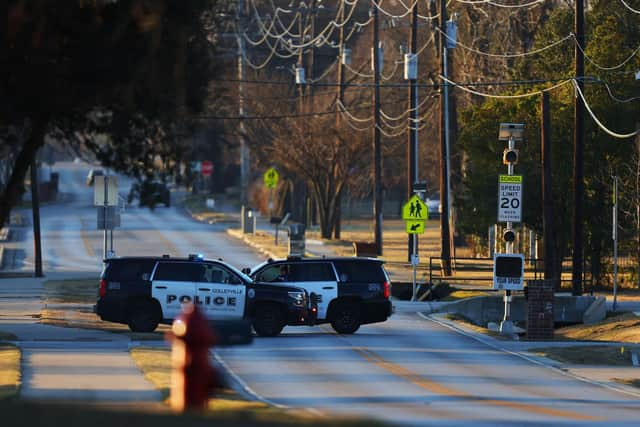 "It will obviously be a matter of great concern. In the United States half of all hate crimes are carried out against Jews despite them being a very small percentage of the population while in the UK there are about the same number in absolute terms of hate crimes against Jews and Muslims but there are 10 times as many Muslims as Jews.
"This is an indication of how much hatred of Jewish people there is around.
"Hatred is best reduced when people get to know each other and is often associated with ignorance. People with hostile racial attitudes most of the time have relatively little contact with the people concerned.
"My key message is that the long-term answer is for the communities to get to know each other better. The more we know about other religions or racial groups, how they think, what is important to them and what their history is, the less hatred there will be."