A business organisation's annual survey of the state of the Greater Manchester road network has revealed how many complaints about potholes councils received and where the local blackspots are.
The Federation of Small Businesses (FSB) sent Freedom of Information requests to the city-region's 10 local authorities about vehicles being damaged by poor road surfaces in 2021-22.
It shows that Stockport had more complaints registered than anywhere else in the last financial year, while Manchester received the most legal claims over potholes.
The FSB says complaints about the issue have risen significantly across Greater Manchester since the last time it carried out the survey pre-pandemic.
Stockport Council stressed its commitment to tackling the issue but said some highways issues could have been reported multiple times.
What does the data show for Greater Manchester?
The data shows that in the last financial year Stockport had the most complaints about potholes or highway defects with 8,770 - the equivalent of 24 a day.
The least complaints were recorded in Tameside, where there were 1,651.
However, only nine FOI requests were returned with full answers as Manchester City Council failed to disclose how many complaints it had received.
Manchester did, though, have the highest number of legal claims arising from potholes, with 248.
Altogether the region's councils registered 33,787 complaints about potholes or damaged carriageways and 1,391 legal claims.
The FSB also released its comparative survey results from 2018-19 which show most councils in the latest year receiving significantly more complaints about the issue than they did before Covid.
In addition, the FSB asked local authorities to name the road which generated the most complaints.
These were Armadale Road in Bolton, Pilsworth Road in Bury, Langley Lane in Rochdale, Broadoak Road in Tameside, Marple Road in Stockport, Parkway in Trafford and Slag Lane in Wigan.
Oldham, Manchester and Salford did not provide an answer to this question.
The FSB is comparing its figures to 2018-19 as it paused its annual surveys of the state of the city-region's roads during the Covid-19 pandemic.
What are councils doing about this?
The FSB also asked for details of how much money local authorities are allocating to the problem and whether they were overspending or underspending.
The results reveal considerably different levels of investment and spending across Greater Manchester.
Salford allocated just £400,000 for road repairs, while Stockport ploughed a massive £12.76m into the issue.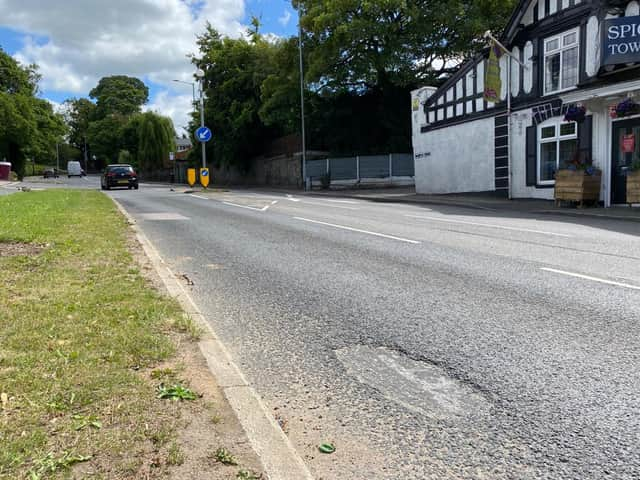 Four of the 10 councils underspent their budget for fixing highways. The largest numbers were in Bolton, which still had £2.35m, or 18.91% of the money allocated, left to spend.
Stockport had the biggest overspend, putting in a further £615,000 on top of the amount it originally allocated.
The FSB says it is concerned that some councils are struggling to get their repair budgets spent, and this could lead to backlogs of work and more complaints from motorists.
What has the FSB said?
Robert Downes, FSB development manager for Greater Manchester, said: "Our latest research shows complaints over potholes are up, and the number of claims for damage to vehicles continues to climb higher in most council areas even though road traffic is down significantly with the pandemic triggering a work from home culture.
"Some councils are spending considerable sums on addressing potholes, with some authorities – notably Stockport – pumping in huge amounts of cash to fix the problem, and even overspending huge sums on allocated budget to do so.
"We do this analysis not because we're having a pop at councils, but because we know the vast majority of businesses in Greater Manchester rely on the road network more than any other type of transport infrastructure for the smooth running of their operations.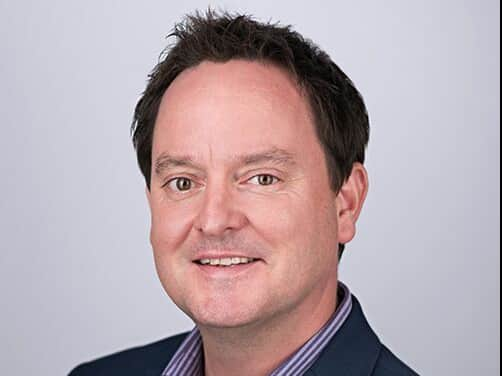 "Roads are vital for local economies to attract business investment, for firms to trade, get customers through their doors, in to town centres, to get deliveries out on time and stock in, staff to get to and from work; we need a resilient road network and I think most road users would agree that's not the case.
"When roads are left to crumble, small jobs become big jobs, all too often requiring major roadworks and road closures. That slows everything down, so more traffic jams, and as we know, more pollution.
"Also consider the mayor's huge push to get people on bikes. Unsafe roads littered with potholes will do little to tempt many onto two wheels.
"Ultimately councils need more cash from Government to get ahead on road repairs and maintenance, but perhaps more troubling is the evidence some councils might be struggling to spend their allocated budget despite the growing problem. Is that a manpower issue, or something else?
"I would urge all road users to report potholes immediately. If councils don't know about a problem, they can't fix it."
What have the councils said?
Coun Grace Baynham, cabinet member for highways, parks and leisure services at Stockport Council, said: "The council continues to invest in maintaining its roads in the borough which are generally in an excellent condition and it will carry on this important work moving forwards.
"As part of our 10-year £10m Highways Investment Programme, which began in 2014, the council has carried out a range of repairs from patching to resurfacing.
"This work has provided a long-term solution to the deterioration of our highway network and has resulted in vast improvements for all of our local residents and road users.
"In addition, the council has a first-class system in place making it easy for our residents to report any issues they come across whilst on their journey through Stockport.
"The figure quoted by the FSB has been provided by the council and includes all service requests, including complaints, which have been received via various sources. Service requests are when the council is notified of an issue on the highway and they are different than complaints.
"Looking at the data further, although the number of times that potholes have been reported is high, the number of compensation claims are not because some potholes may have been reported by more than one resident.
"Every report is still really important to the council."
Manchester City Council and Bolton Council have been approached for comment about the number of legal claims and underspending on road repairs respectively.