A group of Manchester comedians are combining a good laugh and a good cause by organising a Stand Up With Ukraine night of humour.
Elena Comedy, made up of three stand-up artists based in the city, is staging the evening in Altrincham this weekend.
A line-up brimming with North West talent will take to the stage with all the proceeds going towards the ongoing humanitarian effort to support the Ukrainian people in the wake of Russia's invasion of the country.
The organisers said that after seeing the coverage of what was happening in Ukraine it was impossible not to do something to help.
What is the comedy night for Ukraine, when is it and who is getting the money raised?
Stand Up With Ukraine is taking place at the Smoke and Mirrors venue in Altrincham on Sunday 24 April from 7.30pm until 10.30pm.
Doors will be open from 6pm.
The line-up has around half a dozen comedians on it, including Dom Hatton-Woods, Lottie Blacklock who is a rising star on the Salford University comedy scene and observational comic Mike Keenan.
The event is being put together by Elena Comedy, a group made up of Manchester-based comedians Levy, Chaz Hine and Sam Anibaba.
Why is the comedy night being held?
Levy spoke of his own upbringing in Eastern Europe which meant that the Ukraine invasion felt very close to home and how he and the other members of Elena Comedy wanted to use their skills on stage to help good causes.
Levy said: "When the situation in Ukraine started it really hit home for me because I'm originally from the north of Romania, an area right on the border with Ukraine.
"It was strange because we felt very powerless but I also find I couldn't do absolutely nothing to help out. We were chatting and decided to create this.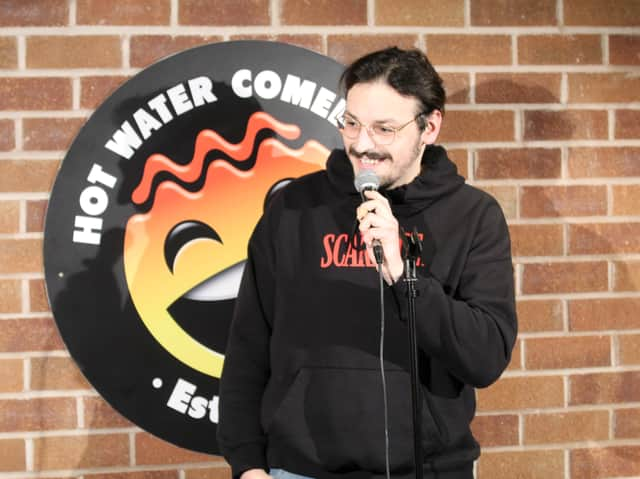 "For me it gives me more purpose. I'm an observational comedian so whatever I go through, no matter how bad it is, if I can make a joke or make people laugh it is worth it.
"This moves it onto the next stage of actually trying to give something back to the community.
"We have been wondering as Elena Comedy how we can have a bigger impact and what we can do."
Levy says Elena Comedy are now thinking about doing more regular stand-up nights to benefit charities, with foodbanks and mental health organisations among other causes which are potentially on the list of beneficiaries.