More social housing tenants are taking legal action against their landlords over issues with heating, damp and mould, a Manchester law firm says.
Aticus Law, which is based in the city and in Wilmslow, says there has been a sharp increase in casework involving people living in social housing needing action to be taken over faulty heating equipment. This issue has been in the spotlight since the shocking death of two-year-old Awaab Ishak after prolonged exposure to mould at a social property in Rochdale. And the law firm says it has encountered cases where cold, damp and mouldy surroundings are making people living there ill.
How many people are getting in touch about social housing concerns and what are they saying?
Aticus Law says the number of people in rented accommodation who have sought legal advice over concerns for their health and safety is up more than 25% since September, in comparison to the same period last year.
The vast majority of complaints relate to busted boilers, inefficient radiators, and broken fires, the firm says. However, there have also been increased numbers of complaints about the presence of damp and mould in social houses. The law firm says people are coming to them for help after landlords have taken 'little to no action' after the problem has been raised directly with them.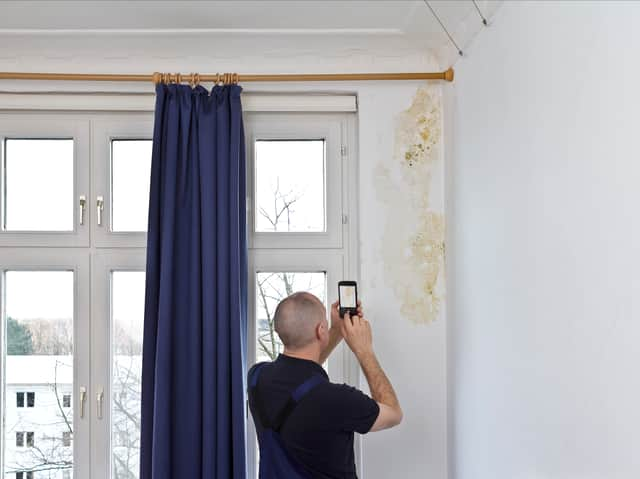 People have been reaching out for help amid widespread concerns about soaring energy and heating bills amid the cost of living crisis, and during a winter in which temperatures have at times plummeted to below freezing. According to the latest English Housing Survey, some 3.5 million occupied homes did not meet the Decent Homes Standard in 2022. Some 2.2 million houses had at least one category one hazard, such as black mould, while 941,000 had serious damp.
What has the law firm said about the rising numbers of cases?
Aticus Law says people are getting in touch who have been made ill by their unhealthy homes and that environmental health teams are struggling with funding, meaning legislation designed to ensure landlords keep up standards is often not enforced.
Lawyer Louise Shawcross, who heads up the housing disrepair team at Aticus Law, said: "Landlords are obliged by law to ensure that a property that is rented out is habitable and safe to live in. Generally, it means that your landlord is responsible for making sure that the structure and exterior of your home is kept in repair, but it also means that they must take responsibility for things like boilers, radiators, gas fires, fitted electric fires and fitted heaters.
"Where a landlord is aware of an issue, they have a reasonable time to remedy it, and if that does not happen the tenant has a right to take legal action. Most of the people who come to us have reached a point of desperation. They have already reported the problem – often multiple times – and feel that they are just not being heard or in worse cases, even blamed for the issues.
"In many cases the issues that they are experiencing make living unbearable, such as not having access to hot water, unable to heat rooms at the property, but in some cases the disrepair is actually causing damage to their health.
"In the worst cases, we are supporting families who have children with constant coughs and colds as a result of living in cold, damp accommodation. Others have respiratory conditions that have been aggravated by the cold damp conditions, such as asthma.
"Damp properties with no suitable heating and hot water is a recipe for disaster to health and it is very often the most vulnerable in society living in such conditions."
The firm said many old social properties have fallen into disrepair over the years and landlords often resort to patching up issues such as painting over mould or bleeding radiators, which leave tenants facing the same problems as soon as the next winter arrives.
What can tenants living in cold, damp or mouldy properties do?
Anyone who is concerned about the state of their property should report it to their landlord, and then seek legal action if nothing is done to rectify the issue. If the landlord is found to have been negligent, work must then be carried out to an acceptable standard, or alternative housing provided.
Tenants in this position may also be entitled to compensation and be able to recover any costs incurred, such as for damaged belongings.
Aticus says the Government needs to step in to ensure all social housing is up to an acceptable standard and that alternative accommodation is provided for those most at risk, which includes people with a chronic illness or families with young children.