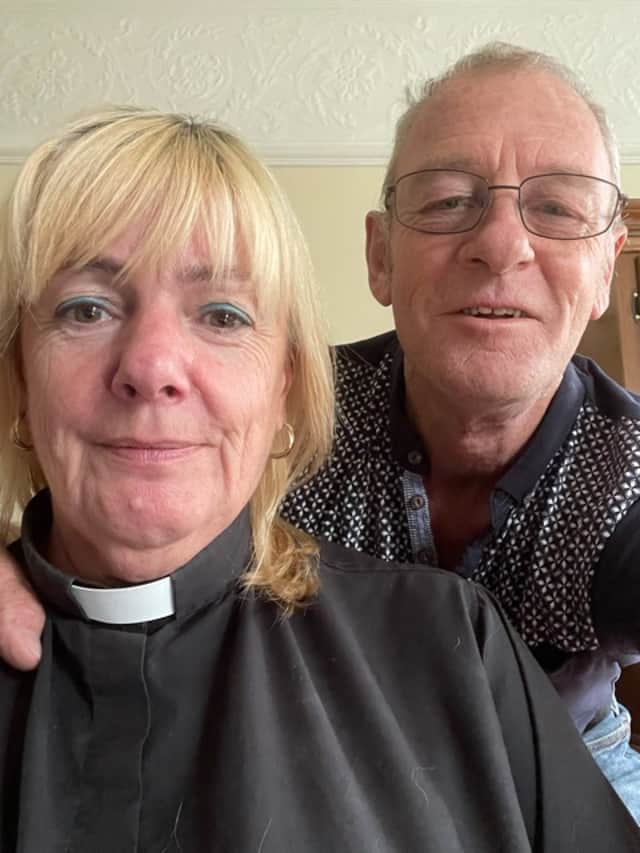 Dave Jackson, 62, was boating with his wife Christine in Morecambe when the freak accident happened.
He was pulling his boat onto his trailer with a winch when a metal tow-ring snapped and the winch recoiled, slicing open his throat.
Dave was thrown back about 15 feet from the impact, and was left on the beach heavily bleeding and struggling to breathe.
Fortunately, a first aider and a local medic were on the beach at the time, rushing to Dave's side. An ambulance crew arrived and the North West Air Ambulance (NWAA) was alerted.
Dave was given lifesaving care from the NWAA crew, who performed a Rapid Sequence Induction (RSI), putting Dave to sleep with a managed airway.
He was flown to Royal Preston Hospital where he was admitted and received further specialist treatment for his serious throat and chest injuries.
What happened next?
Dave said: "Though I don't remember much from when the air ambulance crew arrived, without them there on that day, I don't think I'd have survived.
"From the original first aider and medic, to the ambulance, and then the NWAA crew, I'm so grateful that I was surrounded by people who knew what to do in my time of need.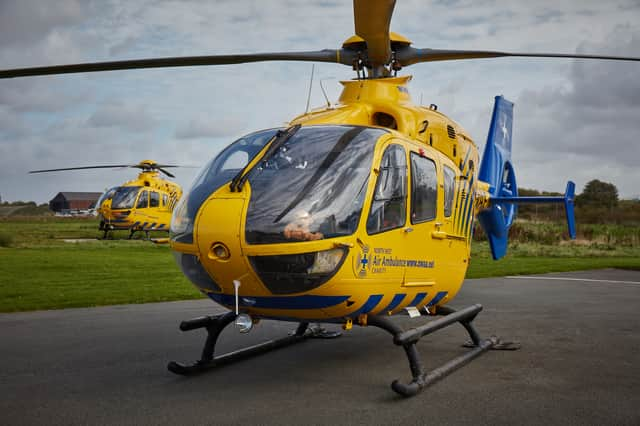 "The incident happened just two days before my birthday – Christine said that if I wanted a helicopter ride for my birthday I should have just asked!"
Dave has since undergone physiotherapy to help him recover, with his chest and throat healing up well. He is recovering and continues to regain strength.
"I cannot thank the charity's crew enough. Without them, I wouldn't be here today," he added.
Air ambulance: the background
The NWAA attended nearly 900 call outs in Greater Manchester over the last year, and hundreds more across the North West where it operates.
The NWAA is a charity which must raise over £9.5m a year to remain operational, as it does not receive government funding.
Heather Arrowsmith, CEO at the North West Air Ambulance charity, commented: "Hearing from patients like Dave demonstrates just how important the charity's work is. Our crew are out there every day, having a life-changing impact on people's lives, and it wouldn't be possible without the incredible support we receive from supporters, donors, fundraisers and volunteers."
"The nature of our work means there will always be patients in need, and public support, no matter how big or small, makes an incredible difference. It keeps our helicopters in the air, our rapid response vehicles out on the road, and provides vital funds to enable us to continually adapt our service to make sure we're always offering the best possible care and emergency interventions for our patients."