A Greater Manchester author has produced a series of picture books helping young children understand serious illnesses including cancer and dementia.
He initially started writing the books at the start of the first lockdown in March 2020 because he could not do his usual work visiting schools with his social enterprise.
Alex, who is from Wigan, has already had some success with self-publishing the volumes and it is now hoped the publishing deal will get them into the hands of even more young people who would benefit.
What are Alex Winstanley's picture books for young children?
Alex started creating the first book in the series, My Grandma Has Dementia, soon after the Government announced last spring that people had to stay at home to combat Covid-19.
That meant Alex's work with his social enterprise Happy Smiles Training CIC, which helps young people understand disabilities and create a more inclusive environment, came to a sudden halt.
However, he still felt the need to do something with his time to help children and came up with the idea for the book, partly inspired by his own' family's experience.
He said: "This was another way of positively impacting children. I had always wanted to write something to help children understand dementia better after seeing how it impacted my grandma and our family."
My Grandma Has Dementia secured Alex a Dementia Hero Award from the Alzheimer's Society and he quickly began working on a whole series of similar titles covering other serious health conditions and diseases, all of them based on the experiences and lives of real people.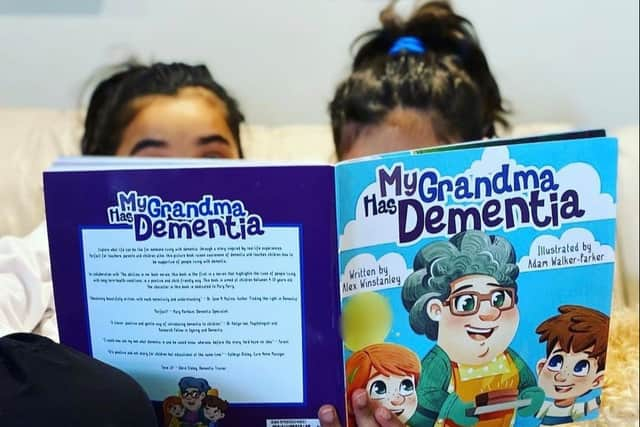 Alex said: "It's imperative that we talk about our wellbeing and to share our differences.
"Not only does this support a more inclusive world, but also helps to reduce potential anxieties for children who may have a family member or friend living with a long-term health condition."
The series now consists of five books, with the original volume about dementia joined by My Uncle Has Depression, My Brother Has Cancer, My Cousin Has Tourettes and My Child Has Cerebral Palsy.
Illustrated by Alex Walker-Parker, the five books will now launch in the first half of 2022.
What has been said about the publishing deal?
Both Alex and Tiny Tree Children's Books say they share a view on the importance of helping young children understand difficult topics and experiences.
Alex said: "I believe that children and young people are often shielded from conversations about differences. I think that society should embrace diversity, not challenge it, and it was immediately obvious when I first spoke to James that Tiny Tree held very similar values.
"As a publisher that clearly wants to do things differently, I am really excited about working with them."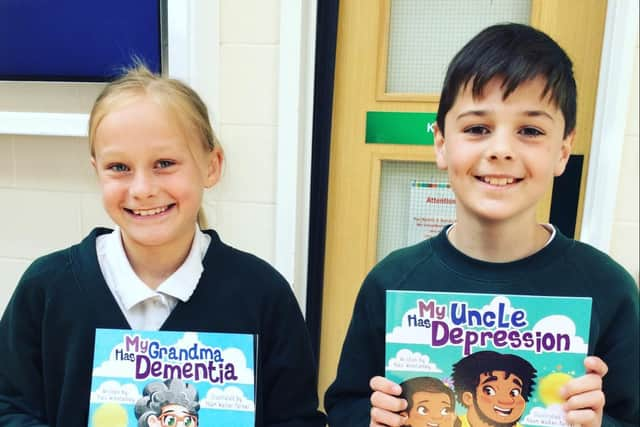 James Shaw, managing director and publisher at Tiny Tree, said: "Alex has written some really powerful and insightful books and we're excited to be working with him to help his work reach even more people.
"Helping children to better understand long-term conditions in this way is so important and we're proud to be publishing a series like this."
The books are intended for use at home or in the classroom and it is hoped the publishing deal will help them find a much bigger readership and help larger numbers of children and their families.