Report slams 10-year immigration route leaving Greater Manchester residents shelling out thousands in fees
A Greater Manchester immigration organisation which worked on the report has spoken about the long, difficult and costly process residents face in trying to settle in the UK.
Watch more of our videos on Shots!
and live on Freeview channel 276
Visit Shots! now
A Greater Manchester immigration organisation has spoken about its involvement in a report which has criticised long and 'punishing' ordeals people face on the 10-year route to settling in the UK.
The 10-year route involves people who are not eligible for faster ways of permanently settling in the UK such as the pathways open to refugees and asylum seekers and is used by people who have strong ties to the UK. More often than not, this is because they have children who are British citizens.
The report is demanding change in how the route operates, saying those using it have to pay tens of thousands of pounds in fees to the Home Office which many struggle to afford and it takes too long, with people having to apply for limited leave to remain at regular intervals during the decade.
What is the 10-year route and what does the report say about it?
The 10-year route was introduced in 2012 for people who are looking for the green light to remain indefinitely in the UK but are not eligible for faster routes, either because they are not refugees or asylum seekers or because they do not meet fast-track financial criteria. Around 170,000 people are thought to be waiting to complete the process.
Those on the pathway have to complete repeat applications every 30 months to continue having limited leave to remain status. Over the 10 years this can mean individuals are racking up around £12,800 in fees to be able to stay in the country.
The report has carried out a survey of hundreds of people on the 10-year route and 80% of them said the experience had impacted negatively on their wellbeing or mental health. More than half had been struggling to buy essentials such as food or pay utility bills as the application fees were stretching their household budgets to breaking point.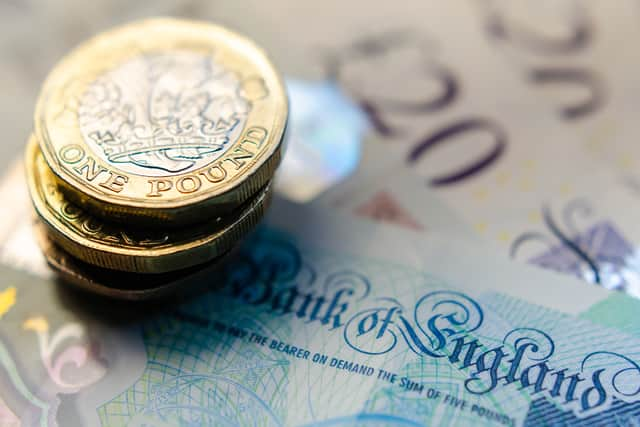 Just over 40% of those surveyed said they had borrowed money from friends or family, while over half said repeatedly waiting for the Home Office's decisions on their immigration status had left them feeling stress and anxiety. Almost a third said they felt completely insecure in the UK, despite many of them having been here for more than a decade and working in roles such as care work, cleaning and nursing.
The report is calling for the Government to commission an independent review of the 10-year route. It also wants the route to be halved to five years in length, for the grant of leave to be doubled from 30 to 60 months and for the fees charged to be cut.
What does the Greater Manchester Immigration Aid Unit say about the report?
GMIAU, which is in a partnership with the IPPR and Praxis to work on issues around the immigration system, said the burden placed on people by the 10-year route was simply too high.
Policy officer Rivka Shaw said: "The majority of people on the 10-year route have been here a very long time and are absolutely going to stay in the UK. They are raising their families here, their children are British and going to our schools, they are working here and they are our neighbours, but they are really struggling.
"The repeated application are difficult and bureaucratic and legal advice is often needed. The fees are astronomical and people are ending up destitute, going into debt and risking homelessness simply to be able to afford to pay them, as they have no recourse to public funds. A family of four on the 10-year route would be paying around £50,000.
"Each time they reapply they risk losing their status and having nothing, leaving them completely at the mercy of the hostile environment, immigration enforcement, detention and removal.
"This is an extremely marginalised group of people and what is most egregious about this is that the Home Office is profiting off them through the fees. Our position is that this is completely unacceptable.
"It doesn't benefit our community for people to be left in such financial hardship and insecurity for so many years."
The GMIAU shared the experience of Sarafina, a woman who arrived in the UK from South Africa as a dependent on her mother's visa and ended up taking 17 years to resolve her immigration status. She is now on the 10-year route as her daughter is a British citizen.
Rivka said: "She lives in Greater Manchester, works for a local charity and pays her taxes like everyone else, but she has to save thousands of pounds every two and a half years for her applications and is really struggling to pay her rent, bills and childcare costs."
Members of the group spoke about the toll being on the 10-year route had on their mental health due to the insecurity and repeated application processes, while mums said they couldn't always afford essentials for their babies because of the cost of renewing the visas. Parents also said they were spending so much time working that they couldn't be with their children as much as they would like, while the uncertainty of the route was also impacting on the youngsters as they were worrying about what would happen to their families in the future.
What else has been said about the 10-year route in connection with the report?
Lucy Mort, senior research fellow at IPPR, said: "This is no way to treat people who have made, and will continue to make, their lives in the UK, who describe this as a devastating and punishing process.
"The need for repeated applications also makes this an onerous policy for the Home Office to implement – when their resources could be better spent elsewhere.
"It's clear that this policy needs review and reform, not only to improve the lives of people on course to settle, but to reduce the workload of the Home Office. Our polling shows the British public supports this view, with most backing a more compassionate and pragmatic alternative that supports people to settle and contribute to their communities and the economy."
Josephine Whitaker-Yilmaz, policy and public affairs manager at Praxis, said: "This research brings into sharp relief what we've known for years: that the combination of long routes to settlement, high visa fees and no access to the welfare safety net leaves many people in desperately precarious situations. Individuals and families are left struggling to make ends meet, and dealing with crippling stress and anxiety. They also face a high risk of becoming undocumented.
"Shorter, faster and more affordable routes to settlement are urgently needed so that people who have been a part of our communities for years already can get on with their lives and participate fully in both society and the economy."
A Home Office spokesperson said: "We are proud to uphold the human rights settlement route for family members wishing to join their family in the UK.
"These rules are designed to ensure financial independence, encourage integration and tackle immigration abuse. Fee waivers are available for certain specified human rights applications, as well as for applications for children seeking to register as a British citizen."