A Greater Manchester immigration and legal organisation has slammed the Home Office and called for urgent changes in a critical report looking at the age assessments done on refugees.
The highly-critical report calls for an immediate overhaul in the culture of the Home Office, which it says is characterised by "disbelief and hostility".
The Home Office said age assessments were a "challenging, but vital" part of the asylum system.
What does the report look at?
GMIAU said it began to compile the report after its staff members said the number of people being referred for support and advice to the organisation because they were under 18 but had been put in adult accommodation after arriving in the UK was increasing.
It said that in the first half of 2022 it received 15 referrals and of those 11 had their age wrongly changed by the Home Office to make them an adult.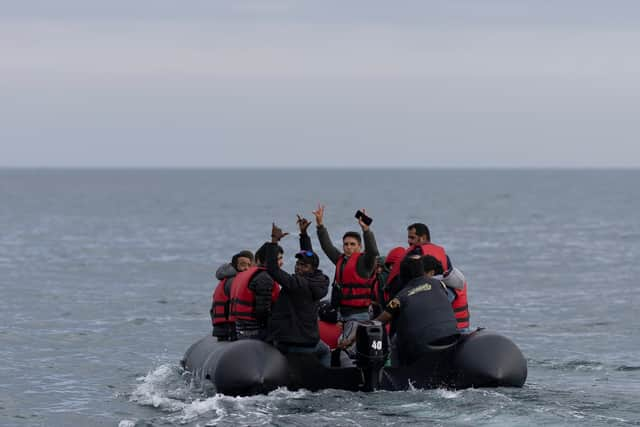 In over half the cases, GMIAU said, local authorities had now accepted that these people were children.
Nationally, figures from 64 local authorities collected by the Helen Bamber Foundation showed that in January to March 2022, 211 young people were referred to children's services after having been sent to adult accommodation or detention.
Of those, 150 were confirmed to be children who had been sent to live alongside adults.
What does the report say about this?
The report says the Home Office is "consistently making poor decisions" and deciding that young refugees and asylum seekers are adults and placing them accordingly.
Children who are refugees or seeking asylum have guaranteed rights in law around care and support, education and ensuring they have a place to live where they are not on their own.
The report says that many children arriving in the UK do not have documents to prove their age or have lost the paperwork along the way somewhere and are then not being believed when they say how old they are.
GMIAU claims one of its clients, 17-year-old Afran who is Kurdish and came to the UK in a small boat after a month-long journey from Iran, was subject to aggressive and unpleasant treatment by officials when he arrived in this country.
In the report, Afran said: "They were saying bad words and not believing my age. Mercilessly, they were saying 'we don't believe what you are telling us'. They were laughing at me, saying you are lying."
GMIAU says Afran was thought to be six years older than he actually was and was put in a hotel with adults.
The organisation also says it fears that children who are not believed on the subject of their age could even end up being deported to Rwanda under the Government's controversial relocation policy.
What has the GMIAU said about this?
GMIAU policy officer Rivka Shaw said: "We have made detailed recommendations to the Home Office to stop these dangers being inflicted on children.
"This is a really pressing, outrageous safeguarding issue. It's something that needs to be addressed right away and it needs to be investigated why this is happening.
"It's very clear that consistently and systemically the Home Office is putting children in danger on their arrival in the UK. This is one of the most vulnerable groups in our society that have been through unimaginable trauma.
"They are now being treated differently and not afforded the same rights that children are entitled to and deserved, purely because they are seeking asylum.
"There is a culture of disbelief and hostiity towards children at the Home Office which needs to be replaced with a much more compassionate approach.
"People seeking asylum are treated horrendously and this is combined with really poor decision making to put children in extreme danger. It is a scandal."
What recommendations does the report make?
The report says the Home Office should commission an urgent investigation into why children might have ended up in adult accommodation or in detention centres and faced the risk of being deported.
It says far more accurate and comprehensive data about age assessment disputes need to be collected so it is clear how many people have been labelled as adults by the Home Office and how many of those decisions have subsequently proved incorrect when challenged.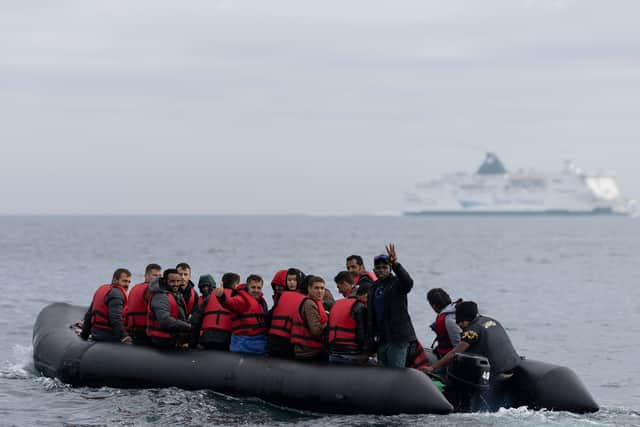 The report also calls for an end to officials using physical appearance to judge people's age and says it would be better, if not perfect, if the Home Office brought back a previous policy that age should only be questioned if people appear "significantly over 25" (it was changed in January to "significantly over 18").
It also calls for children to be able to recover from getting to the UK before they are asked about their age, for the Home Office to confirm no child is at risk of being sent to Rwanda and for independent legal guardians to be able to support children arriving in the UK alone.
The report finally says policymakers need to do far more to listen to the experiences of children who have had their age disputed.
What has the Home Office said?
A Home Office spokesperson said: "Age assessments are challenging but vital. Children are at risk when asylum seeking adults claim to be children, or children are wrongly treated as adults.
"Our reforms through the Nationality and Borders Act aim to make assessments more consistent and robust by using scientific measures, and creating a new National Age Assessment Board.
"If there is doubt whether a claimant is an adult or child, they will be referred for a local authority assessment and will be treated as a child until a decision on their age is made."