A man who lunged at five people with a knife when running through the Arndale Centre - wounding three of them - has been given a hospital order under the Mental Health Act.
Police were called to reports of a man with a knife in the Arndale on Friday 11 October 2019. Raphael Chevelleau, 43, of Blackley in Manchester, was arrested and detained under the Mental Health Act and has since been in a secure hospital.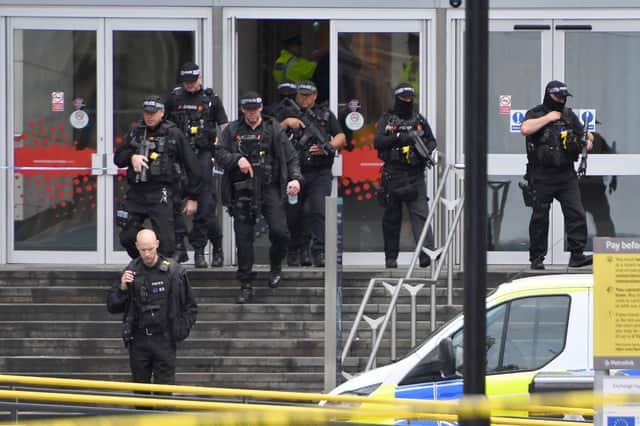 What happened on that day?
Chevelleau visited one his local shops in Blackley and bought a £1.50 knife, hid it in a coat pocket and caught a bus to Shudehill.
He binned the knife packaging in the Arndale toilets - and then ran amok in the shopping centre with the blade.
In a 90-second rampage, he first attacked a man in his 50s before lunging at four more people - all women - aged between 19 and 49.
He dumped the knife in a bin and ran downstairs and out an exit.
However, police arrested him some minutes later.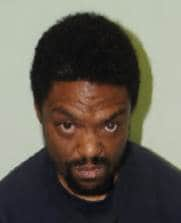 What happened next and at court?
Despite being arrested under counter-terrorism legislation initially due to the nature of the incident and comments made during his arrest, counter-terror investigators did not find evidence of an ideological motive following what police say was 'a protracted investigation' - with support from mental health specialists and 160 eyewitness accounts.
He was charged with three counts of wounding with intent and two counts of attempted wounding.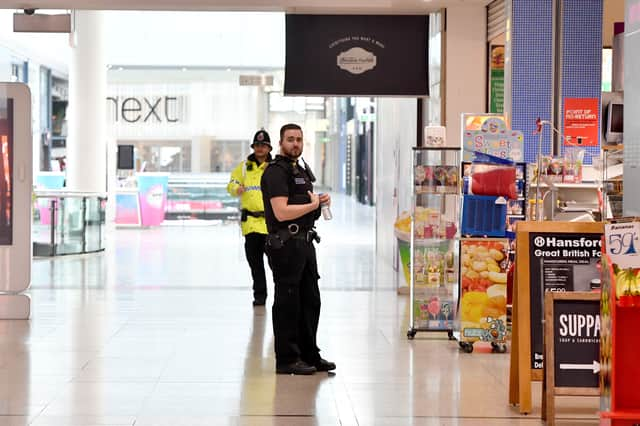 Chevelleau pleaded guilty in relation to the five stabbings and was sentenced today (Monday 17 January) to a hospital order under section 37 of the Mental Health Act subject to restrictions under section 41 of the Mental Health Act.
Detective Chief Inspector Clare Devlin, Senior Investigating Officer, said: "The shock, fright, and pain - both mentally and physically - that Raphael Chevelleau inflicted on the five victims that day cannot be understated, and I'm sure the majority of those who were in the city centre that day vividly remember how they felt when these attacks were taking place.
"It was only clear to us after a protracted investigation that we were able to rule out this wasn't motivated by terrorism; but this wasn't to be known to the many people at the time who rightly ran for their lives, and for our responding officers who swiftly dealt with him and ensured he was no longer a risk to the public.
"Our subsequent investigation, and ultimately today's sentencing, means that Chevelleau will remain in a safe place for him to get the treatment he needs, and that the public are safe from the threat that he clearly posed that day.
"I want to pay tribute to the victims in this case whose perseverance, strength and patience has been admirable and I hope that today can bring some closure on what will no doubt remain a traumatic and unforgettable ordeal for all involved."
What did police say?
Detective Superintendent Will Chatterton, of Counter Terrorism Policing North West, said: "I'd like to thank the investigation team that has meticulously worked on this case for being able convict Chevelleau for his terrifying actions that morning in 2019, and ensure that he will remain away from the streets until he is no longer a danger to the public.
"All of us recall the Arndale attack over two years ago, and particularly how it brought back relatively raw memories of previous acts of violence on innocent people in our city - especially those of a terrorist nature.
"While this incident was not terrorism, it did not diminish the level of fear and anger that people felt that day; and it reminds us to remain vigilant while we are out and about and report anything suspicious to the relevant authorities.
"The swift action of responding officers, staff at the Arndale and at the local authority - as well as the subsequent enquiries from our detectives - have ensured that Chevelleau has not been free on our streets thereafter and will continue to receive the expert care necessary to not allow him to be in a state to act in this awful way again."
Nick Price, Head of the CPS Counter-Terrorism Division, said: "This was a shocking and unprovoked attack and the Crown Prosecution Services thoughts remain with the victims and those directly affected by the actions of Mr Chevelleau.
"I am pleased that Mr Chevelleau has taken responsibility for his actions through his guilty pleas and that as such the victims and other witnesses who have provided statements are not required to give evidence in court.
"The sentence imposed by the court today reflects the seriousness of Mr Chevelleau's actions and the level of danger he poses to the public."