Train passengers in Manchester face severe disruption on Sundays in January and February while major engineering work is carried out on the city's railway network. Network Rail says this includes a day with no trains at all from Manchester Piccadilly station due to work being done on the gable end for the roof and six Sundays with no trains to Manchester Airport while engineering work is done at stations along the route.
Rail replacement bus services will be in place to cover some of the disruption but travellers are being encouraged to check their journeys very carefully before setting off and allow longer than normal. Network Rail has apologised for the disruption but said the work being done is extremely important.
What engineering work is taking place around Manchester?
There will be six Sundays in January and February when there are no trains running between Manchester Piccadilly and Manchester Airport. This began on Sunday 8 January and continues until the middle of the following month. This is because £8.5m is being ploughed into lengthening the platforms at three stations along the line between the city centre and the international travel hub: Mauldeth Road, East Didsbury and Gatley.
It is hoped that in future this will enable longer trains to run the airport route, which is often an extremely busy service where extra seats are required. The line will be completely closed on six Sundays. These are 8 January, 15 January and 22 January and then on 12 February, 19 February and 26 February.
In addition, Network Rail has said there are no trains at all running from Manchester Piccadilly on Sunday 15 January. This is because work is taking place to strengthen the gable end of the main train shed.
There is currently a good deal of work going on around Manchester on the railways, as Salford Central is also closed until the summer for a £7.3m overhaul which includes raising the platform heights, putting in new roof canopies and upgrading the track and signalling system.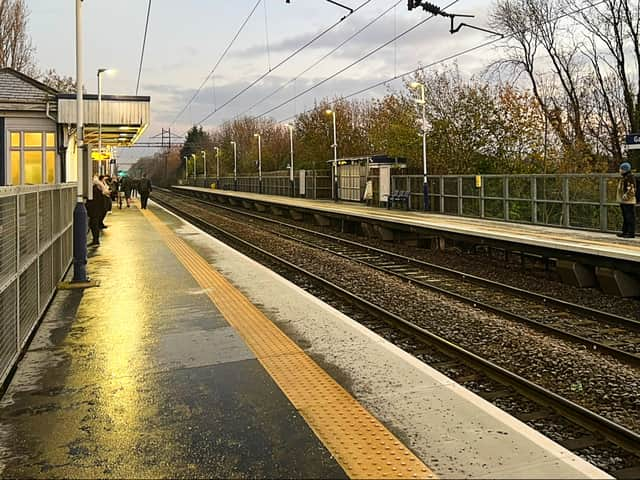 What can passengers whose journeys are affected by this work do?
For the six Sundays of closures of the line between Piccadilly and the airport rail replacement bus services will be in operation, Network Rail has said.
However, for all the closures it is likely there will be significant disruption to people's journeys. Travellers are being urged to check National Rail Enquiries very closely to plan ahead before setting off and to leave extra time for journeys which will take longer than normal.
What has been said about this work?
Network Rail and train operators which use the affected routes have apologised for the disruption the closures are likely to cause but stressed that carrying out the work on the railway infrastructure is vital.
Simon Daly, sponsor at Network Rail, said: "The work to extend Mauldeth Road, East Didsbury and Gatley stations, and Northern's planned roll out of longer trains in the future, is crucial to increasing capacity on services across the North West of England.
"This work means that longer trains can transport more passengers from across the North West to Manchester Airport."
Chris Jackson, regional director for Northern, said: "We look forward to the commencement of these works and, upon completion, the improvement they will bring to the customer experience on services between Manchester Piccadilly and Manchester Airport. It is always important to invest in rail infrastructure to ensure we can keep the region moving, getting people from where they are to where they want to be."
Kathryn O'Brien, customer experience director for TransPennine Express, said: "The improvements taking place at Mauldeth Road, East Didsbury and Gatley stations are welcome news, allowing for more customers to travel on this busy route.
"However, until the platform lengthening work is completed, there will be significant disruption for those customers using our services. A rail replacement bus service will be in place and we strongly advise customers planning to travel on these services to plan ahead and allow extra time, as journeys may take longer than usual."