Manchester rail passengers face yet more disruption to their travel plans over Christmas and New Year after engineering works at a major city centre station were announced.
It has been a year of upheaval on the railways with cancellations, delays and other problems and it looks like travellers will again find their journeys over the festive period will not exactly be plain sailing. Work at Manchester Piccadilly station has been announced which TransPennine Express (TPE) says will affect its intercity services to Liverpool and cities in southern Scotland.
Here's what you need to know about the work being done on the railways in Manchester and how journeys are going to be affected.
What engineering work is taking place and how are services affected?
Network Rail is carrying out engineering work to improve platforms 13 and 14 at Manchester Piccadilly between Tuesday 27 December and Monday 2 January. From New Year's Eve (31 December) until 2 January the platforms will be closed entirely while work takes place. That means that between those dates TPE trains that would normally call at those two platforms won't be able to stop at Manchester Piccadilly. Anyone who travels on those services are being told to travel via Manchester Oxford Road or Manchester Victoria instead.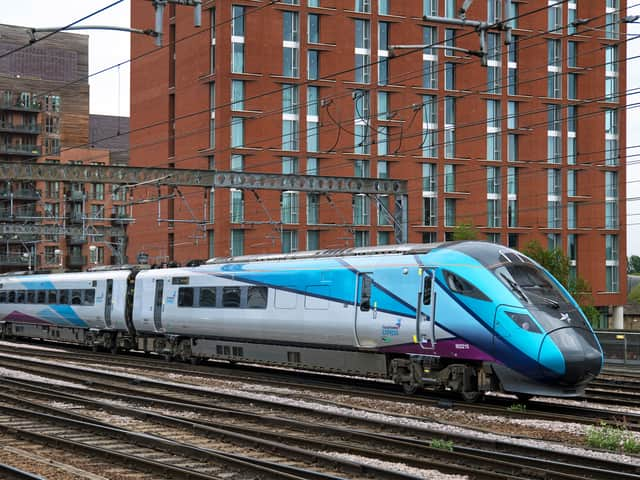 When the platforms are closed all TPE services from the North West and Scotland will start and end at Preston. Passengers will then have to change to another train to travel into the city or out to Manchester Airport.
Services from Liverpool via Warrington Central will terminate at Manchester Oxford Road. Cross-Pennine services from the east will run as normal except for the service from Leeds to Manchester Airport which will terminate at Manchester Victoria and won't go to the airport. Services from Cleethorpes will be terminating at Manchester Piccadilly during the works.
Are there other changes to services that travellers need to know about?
TPE has said its services will finish earlier on Christmas Eve and there will be no trains running on Christmas Day or Boxing Day but said this is no different to previous years.
When services restart on 27 December they will do so at a slightly later time to normal.
TPE is still embroiled in a major industrial dispute with the trade union the RMT over issues including wages and job security and there is the prospect of action in the run-up to Christmas and during the first week of January. Industrial action could take place on 13, 14, 16 and 17 December and 3,4, 6 and 7 January. TPE has said it will only be able to offer limited services if this goes ahead.
Announcing its latest raft of strike action in the long-running dispute, the RMT said industry bosses had failed to offer any meaningful new deal in talks which the union had suspended strike action for. RMT general secretary Mick Lynch said "the dead hand of Government" was presiding over the talks and preventing progress and also said train operating companies were in "disarray" over their positions.
What advice has been given to passengers for the festive period?
TPE says anyone travelling between Manchester and Liverpool or Scotland via Preston on New Year's Day (1 January) should do so only if their journey is absolutely essential. Anyone else planning to travel by rail during the week of engineering works are being urged to plan ahead, check their journey very carefully and allow extra time, as trains may be busier and journeys may take longer than usual.
Kathryn O'Brien, customer service and operations director for TransPennine Express, said: "The engineering work being carried out in multiple locations across the North by Network Rail over the festive period is key to maintaining the railway for all those that use it.
"We've worked closely with Network Rail and other train operators to keep as many customers moving as possible, as we know many rely on our services to see friends and family at this time of year, however these works will have a big impact on our services, with significant changes for many.
"I would urge anyone planning on using the train between 27 December and 2 January to check their journey very carefully ahead of time, and to allow plenty of extra time if travelling – with those intending to travel between Scotland and Liverpool/Manchester on New Year's Day 1 January) urged to do so only if their journey is absolutely necessary."