It is going to be a year of change in transport in Greater Manchester in 2023 as a number of schemes which were agreed or took shape last year are put into practice across the city-region.
Greater Manchester's flagship policy of bringing buses back under a much greater degree of public control will begin to be rolled out, with the first franchised services hitting the road this year. There will also be more cash made available for active transport as the authorities continue attempting to get more residents out of their cars and opting for walking, cycling and wheeling, as well as developments at Manchester Airport.
ManchesterWorld has rounded up some of the things that will be happening in transport across the city-region in 2023.
Bus franchising begins in Greater Manchester
A key policy of Greater Manchester Mayor Andy Burnham, the bus franchising scheme for Greater Manchester will finally begin to be rolled out in 2023 after years of discussions and appeals in court. The first services will start on 24 September in Wigan, Bolton and parts of Salford and Bury. Go North West and Diamond secured the franchises to run the first tranche of services between them.
This is one of the biggest changes to public transport to happen in the city-region in decades and marks the first time buses have been under local control since they were deregulated in 1986. It is hoped that franchising, with the local transport authority overseeing sevices and Greater Manchester able to specify bus routes, service levels and fares will prove more effective than privatisation with the commercial bus companies setting the terms on which their services operate.
There are also plans for improvements to passenger information and a new Bee Network app which will tell passengers about fares and tickets and provide a journey planner and up-to-date information about disruption this year.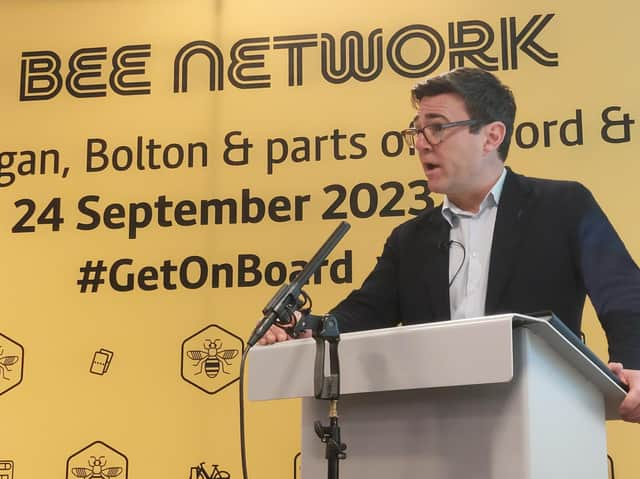 More money for active travel
Late last year active travel commissioner Dame Sarah Storey relaunched her mission to get more people in Greater Manchester cycling, walking and wheeling on a regular basis. And the city-region has started the year with a further tranche of Government money to help make this happen. The region is going to receive just under £3.4m from the Capability and Ambition Fund, it has been announced.
The cash lasts for one year and is to be spent on supporting Transport for Greater Manchester's infrastructure programme to get people choosing active travel for more journeys. The idea of the fund is to improve the skills and abilities of local authorities to deliver high-quality active travel schemes in their areas. However, the exact allocations of the funding are yet to be determined and will be decided by the Greater Manchester Combined Authority. Dame Sarah called the funding boost "a vote of confidence in Greater Manchester's plans for active travel".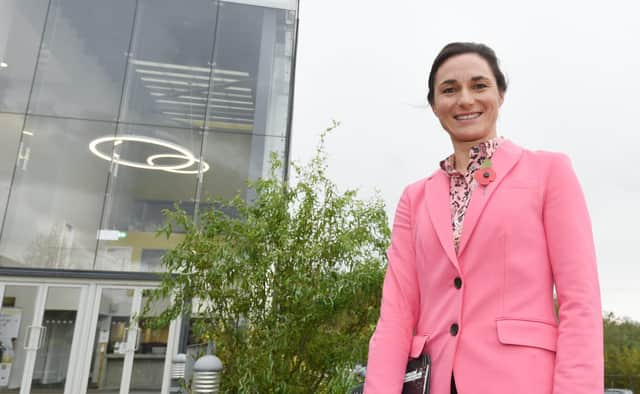 More long-haul flights at Manchester Airport
As it continues to bounce back from the Covid-19 pandemic which shut down international travel, Manchester Airport has been seeing higher passenger numbers using the travel hub to get away. The airport said one of its areas of focus this year was continuing to build up its roster of long-haul destinations.
Last year this was something which began coming back, with Emirates resuming its pre-Covid level of service to Dubai and Hainan Airlines resuming its service to Beijing, as well as flights to three US destinations. Terminal Two, which hosts many of the international flights, has also undergone a revamp with new shops and retail outlets opening.
What else is happening?
A number of transport and travel-related schemes were mooted or consulted on in Greater Manchester last year, raising the possibility of further changes happening this year even if no firm timetables have yet been set out. At the same time work on a number of longer projects will be carrying on in 2023.
Last summer Manchester City Council consulted on a scheme for more cycling and walking in the city centre, including a two-way cycle lane along Deansgate and segregated cycle lanes near Piccadilly station. The proposals also included wider pavements, more pedestrian crossings and side streets being turned into one-way routes.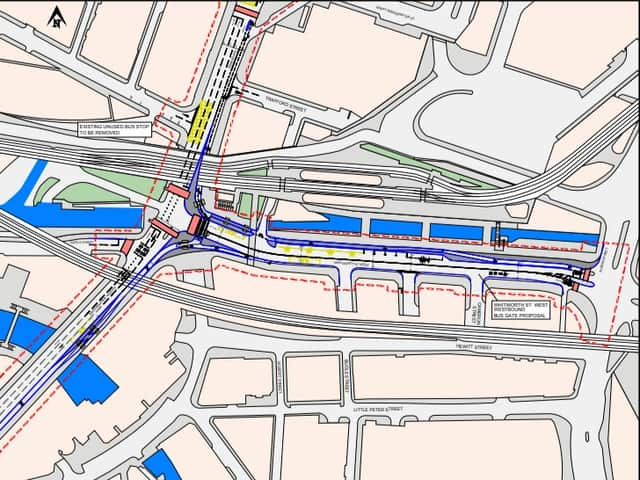 There are also traffic regulation orders in place throughout 2023 for School Streets, where roads are closed at drop-off and pick-up times to encourage children to walk, cycle or wheel to class, in Stockport.
A number of schools in the borough tried out the School Streets last year but at the end of that period only two continued with them. This led to issues being raised around the fact the schemes currently rely on staff and parents volunteering to make them work.
Also in Stockport work is continuing on the new £120m transport hub on the site of the old bus station. Set to be finished in 2024, when complete this will have 20 bus stands, a fully-covered passenger concourse, a seated waiting area and 'real time' information screens as well as a two-acre rooftop park and a 17-storey tower block housing nearly 200 apartments.
And Greater Manchester's leaders have set out two years from now - January 2025 - as the date for the Bee Network, a fully integrated public transport system for the city-region, going live.
What do you think Greater Manchester's transport priorities should be? Tweet us @MancWorldUK