The Canadian singer, 29, was set to perform at Manchester's AO Arena this weekend, before continuing to travel across Europe for shows in France, Ireland and Poland.
He revealed that he had been diagnosed with Ramsay Hunt syndrome in June last year as he postponed the opening stretch of his tour because the condition had caused him to experience facial paralysis.
Speaking to his fans in an Instagram post at the time, Justin said: "This virus attacks the nerves in my ear and my facial nerves. It has caused my face to have paralysis. As you can see this eye is not blinking and I can't smile on this side of my face. This nostril will not move, so there is full paralysis on this side of my face.
"So for those who are frustrated by my cancellation of the next shows, I'm just physically obviously not capable of doing them. This is pretty serious as you can see and I wish this wasn't the case but obviously my body is telling me that I have got to slow down.
"I hope you guys understand and I'll be using this time to just rest and relax, to get back to 100 percent so I can do what I was born to do."
Justin returned to the stage in September but soon made another announcement explaining that he had to prioritise his health as he was overcome by "exhaustion".
Fans have been posting screenshots on Twitter of the emails they received confirming that the postponed tour dates will no longer be taking place. According to the LA Times, there are also several shows scheduled for 2024 that have been cancelled with fans advised to check with their point of purchase for refunds.
Justin, who is celebrating his birthday today, hasn't released an official statement explaining the decision to cancel the shows.
One disappointed fan tweeted: "Literally NO explanation. no message from Justin himself. just a cold 'your justin bieber concert is cancelled' e-mail."
Another wrote: "Gutted that Justin Bieber is cancelled. Wish him and his health well but would have appreciated a statement or something from him. Especially that he was at London fashion week"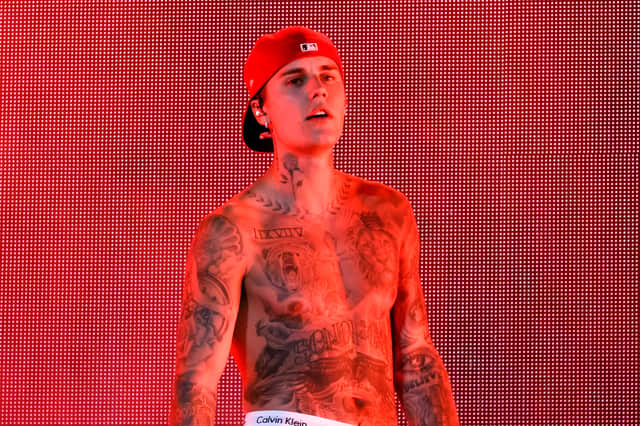 "Justin Bieber concert officially cancelled 🥲 was holding out hope he was just gonna do a new tour and we'd get to keep our tickets but nope 🥲," a third said.
A fourth added: "@justinbieber Excuse me sir but I have waited 13 years to see you perform and now there is zero explanation or alternative as to why your London shows have been cancelled. Was it not 2 weeks ago you was in London for fashion week partying! All I wanted was to see you perform 😭😢"