Ed Sheeran is hitting the road once again with his highly anticipated + - = ÷ x worldwide Tour.
After taking a year out, and delays due to COVID, the musician is bringing his fans the live experience of his latest album '=' to fans all over the world.
Fans will be excited to know that Sheeran is coming to four cities in the UK including Manchester, Glasgow, Sunderland and London for multiple dates.
Since the release of his debut album Sheeran has reiceved six BRITs, an MBE for his services to music and charity, and four Grammys, among many others. As well as being crowned No.1 Artist of the Decade 2010-2019 by The Official UK Charts Company.
Sheeran's career sky rocketed after the drop of his first album, leading to collaborations with the likes of Taylor Swift, Justin Bieber and many more.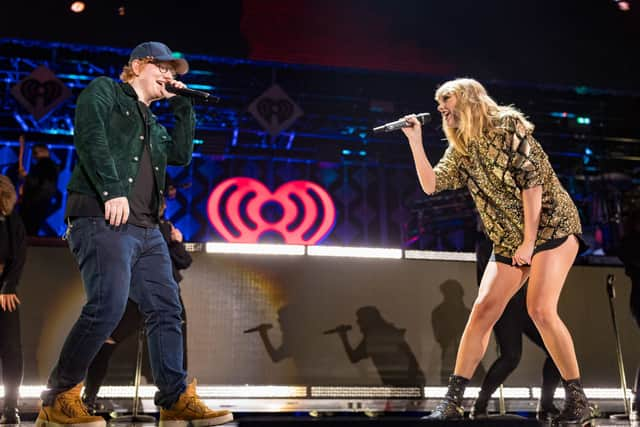 Sheeran took a year off in 2020 when he welcomed his daughter Lyra with wife Cherry Seaborn.
However, he has since cemented a comeback, and dropping hits like Bad Habits and even a Christmas song with Elton John in 2021.
In early September 2021 when he played an intimate fan show at London's O2 Shepherd's Bush Empire to mark the 10-year anniversary of his debut album +.
Sheeran released his long awaited fourth album =(Equals), which was released on 29 October 2021.
When is Ed Sheeran playing Manchester?
Ed Sheeran has announced four huge dates for Manchester.
He will be playing the Etihad Stadium everynight from Thursday 9 June to Sunday 12 June.
Is Mathematics Ed Sheeran's last tour?
Ed Sheeran announced on the Teach Me a Lesson podcast last year that this stadium tour would most likely be his last, and that he would be quitting major tours to spend more time with his daughter and wife.
'I think it's about finding the balance with that - and I honestly think that this next tour that I'm going on, at the end of the tour, I can't see myself going on one of them like that again' the musician revealed.
Going on to say that he would 'hate' for his relationship with his family to suffer due to work commitments.
Where can you get tickets?
Who is supporting Ed Sheeran at his Manchester gigs?
No support acts have been confirmed for Sheeran's UK tour dates.
However, Griff has been announced as the supporting act to Sheeran at the following shows September 10, 11 and 12 at Olympiastadion in Munich, Germany; September 16 and 17 at Letzigrund Stadion, Switzerland; and 23, 24, 25 at Deutsche Bank Park in Frankfurt, Germany
The singer-songwriter confirmed the news herself February 2.
"Ed asked if I could join him on some of his European tour dates. I said I'd check my schedule. Kinda have no words, thank you Ed," Griff wrote.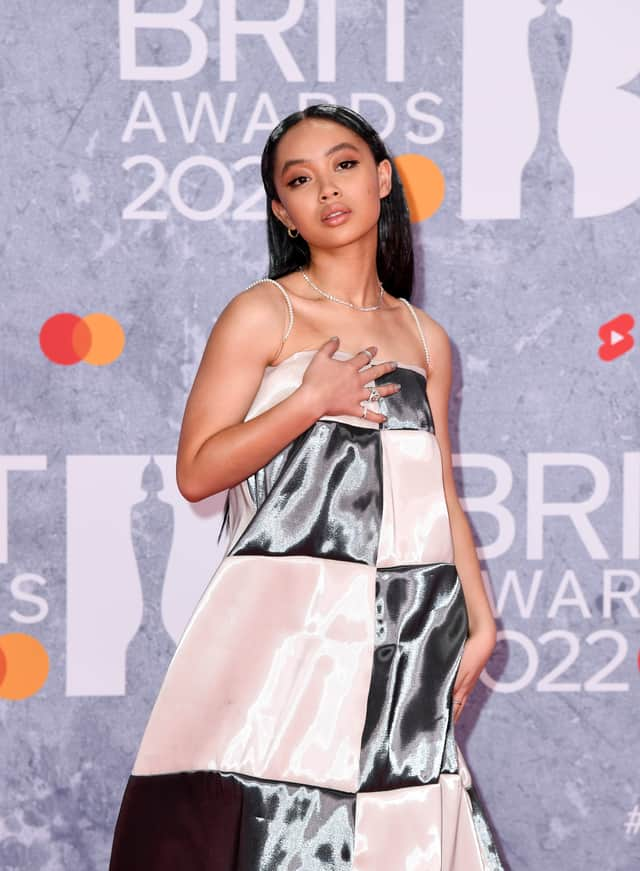 How much are tickets for the Ed Sheeran concert?
The tickets currently available on Ticketmaster range from £57.78 to £98.32.
How many dates and where will he be playing?
26 May 2022 – Principality Stadium, Cardiff
27 May 2022 – Principality Stadium, Cardiff
28 May 2022 – Principality Stadium, Cardiff (new date added)
2 June 2022 – Stadium of Light, Sunderland (new date added)
3 June 2022 – Stadium of Light, Sunderland
4 June 2022 – Stadium of Light, Sunderland
9 June 2022 – Etihad Stadium, Manchester (new date added)
10 June 2022 – Etihad Stadium, Manchester
11 June 2022 – Etihad Stadium, Manchester
12 June 2022 – Etihad Stadium, Manchester
16 June 2022 – Hampden Park, Glasgow
17 June 2022 – Hampden Park, Glasgow
24 June 2022 – Wembley Stadium, London
25 June 2022 – Wembley Stadium, London (new date added)
29 June 2022 – Wembley Stadium, London
30 June 2022 – Wembley Stadium, London
1 July 2022 – Wembley Stadium, London