Spending goes down but wages go up with unfilled jobs in Greater Manchester
The Greater Manchester Chamber of Commerce outlined a challenging situation for companies across the city-region.
Watch more of our videos on Shots! 
and live on Freeview channel 276
Visit Shots! now
Uncertainty over the Omicron variant of Covid-19 has added another worry to the pile of concerns and issues already facing Greater Manchester's businesses.
Customer demand going down as firms face the return of Covid-related restrictions, declines in investment, cashflow issues and slipping business confidence are all problems on the desks of entrepreneurs and managers.
Demand for spending among public dips before Omicron restrictions start
The Chamber did its latest survey of businesses in November, before the Omicron variant of Covid-19 started making its way into UK headlines.
However, the responses showed demand among the city-region's residents to spend money was already falling compared to the previous quarter.
And with measures like increased working from home and a general uncertainty around the severity of Omicron, there are now concerns about sectors such as retail and hospitality.
Subrahmaniam Krishnan-Harihara, the Chamber's head of research, said: "Lots of retail and hospitality activity takes place up to Christmas, and some hospitality businesses take one-third of their revenue in the festive season.
"What is happening in the economy now is something I indicated would happen with a softening of growth.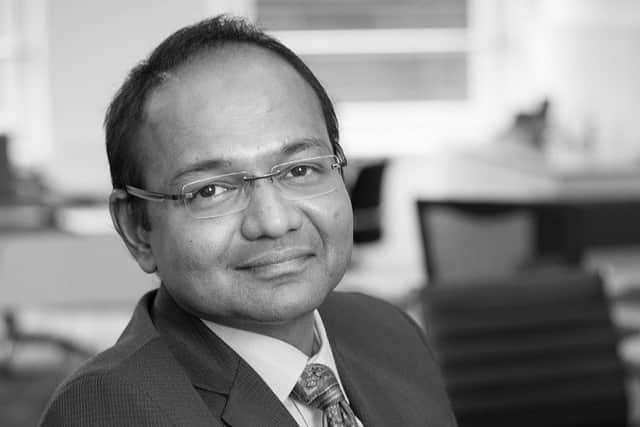 "We had consumer-driven growth and a huge amount of spending in retail and hospitality, but that can't be sustained,
"We know that the restrictions imposed recently have hit hospitality businesses hard. The worst-affected sectors of retail, hospitality and leisure recorded strong growth in October and November but that has been derailed now.
"It is also possible that consumer spending will decrease after the festive season. The combination of these impacts could lead to a further reduction in economic activity in the new year."
Chris Fletcher, the Chamber's policy and communications director, said: "Whatever happens with Omicron brings with it uncertainty and that can be a fatal thing for some businesses.
"Hospitality and retail have been through the wringer and the longer this goes on the more impact there will be.
"We need to get back to where we were a couple of months ago, when momentum was building, and the sooner the better.
"At the moment you can't give a definitive end-date for this. It feels very open-ended, and that's the worrying part of it."
Costs of doing business are also causing concern
The balance sheets for businesses are also a cause for concern, with inflation adding to the cost of doing business and making firms think about having to charge people more.
Wages are also going up as there are currently more jobs available than there are people to fill them.
The overall financial situation means that investment, both in machinery and equipment and training, is being cut back on, with the Chamber says could have long-term consequences.
Mr Krishnan-Harihara said: "Recruitment difficulties have worsened in this quarter. Competition for skilled workers has gone up, and everybody is fishing in a small pool. Wage inflation is a very serious concern for businesses.
"Investment has been stuck pretty much for the whole of this year, and an increase in 2022 will depend on the public health situation.
"Investment has not recovered and remains well below pre-pandemic levels, and that is not good for the long-term growth scenario.
"Inflation is the other elephant in the room. Around close to 50% of businesses say this is a concern and around 55% say they are planning to raise the costs of their goods or services.
"This perpetuates itself, with price rises putting pressure on other businesses and consumers.
"We really need to see an easing of energy prices before we see inflation going down."
With all this bad news, why has the Greater Manchester Index gone up?
The Chamber compiles the Greater Manchester Index, which combines seven measures to give a single figure denoting the overall health of the city-region's economy.
Despite all the concerns, it rose slightly in quarter four by 0.6% to 32.5.
This is partly because international sales and exports are doing better than domestic sales for this quarter.
Construction activity has also picked up at the end of what has been a volatile year for the industry, although there are some concerns about how concentrated building work is in a couple of hotspots such as Manchester and Salford.
Although there may be some problems recruiting staff, the overall strong employment prospects have also contributed to the index's figure as it means businesses do at least have enough confidence to go out looking for more employees.